There is one thing our team has in common, and that is our love of food. Every year we look forward to trying the newest, craziest Fair foods out there, and many of you are the same way!
This year, Fair fans consumed two fields of corn, 6,000 deep-fried bacon s'mores and 1,000 lbs (yes, POUNDS) of butter. Take a look at our infographic to see what else you ate this year: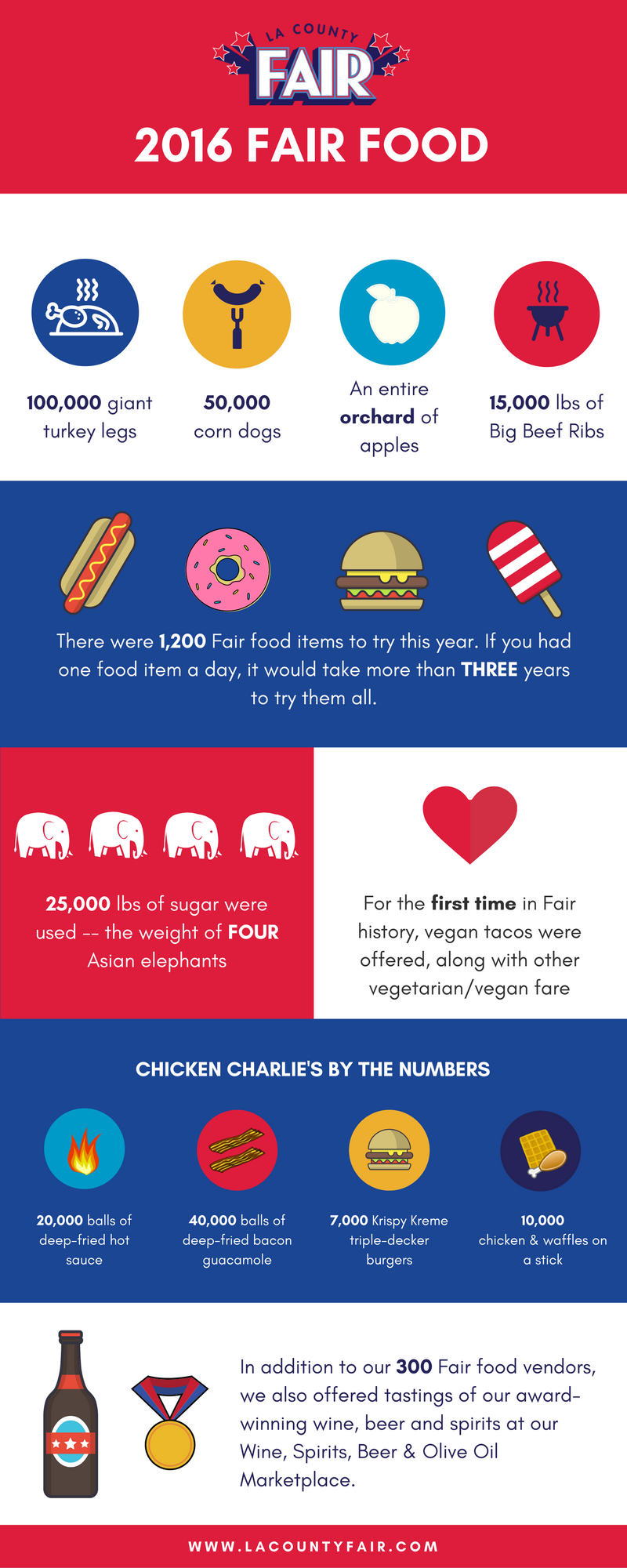 What was your favorite Fair food experience this year? Tell us in the comments below! For more information about the LA County Fair, visit lacountyfair.com.