With only two days of Fair left, it's safe to say we've tried nearly every food item there is to try here (although there are some we haven't reached yet… 1,200 choices are a lot to choose from.)
For this week's Fair Food Friday, we are taking you through the most decadent, indulgent, sweetest, gooiest, craziest Fair foods we have had so far. Check it out!
Fair Food Friday: Dare To Indulge
1. Gourmet Milkshakes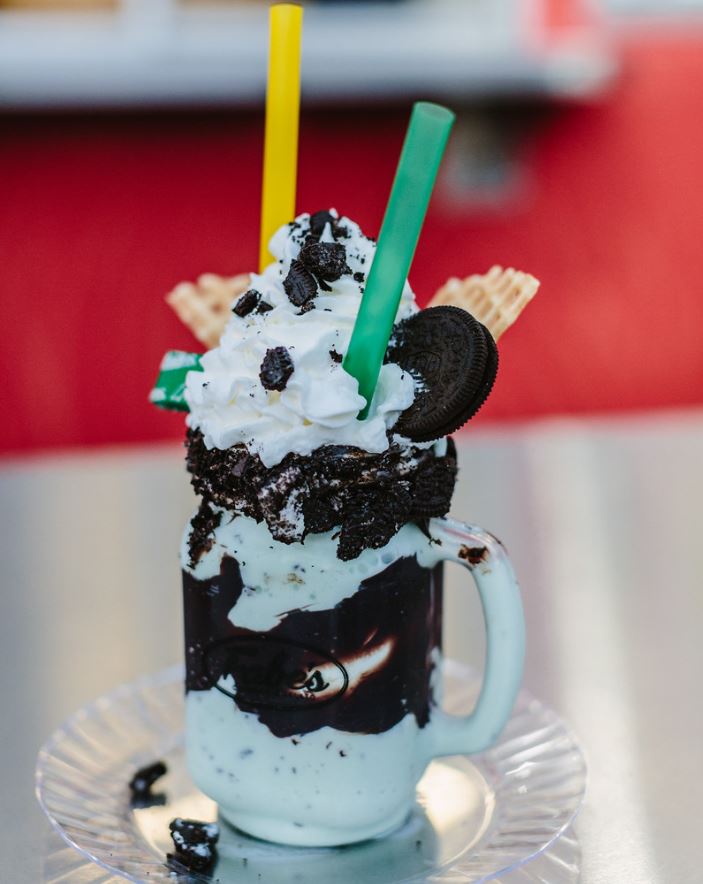 Served in a mason jar, these super sweet, delicious treat is customized to your personal preferences. Whether you prefer whipped cream and a cherry on top, or crunched cookies mixed into your shake, there are a number of options to choose from.
2. Ice Cream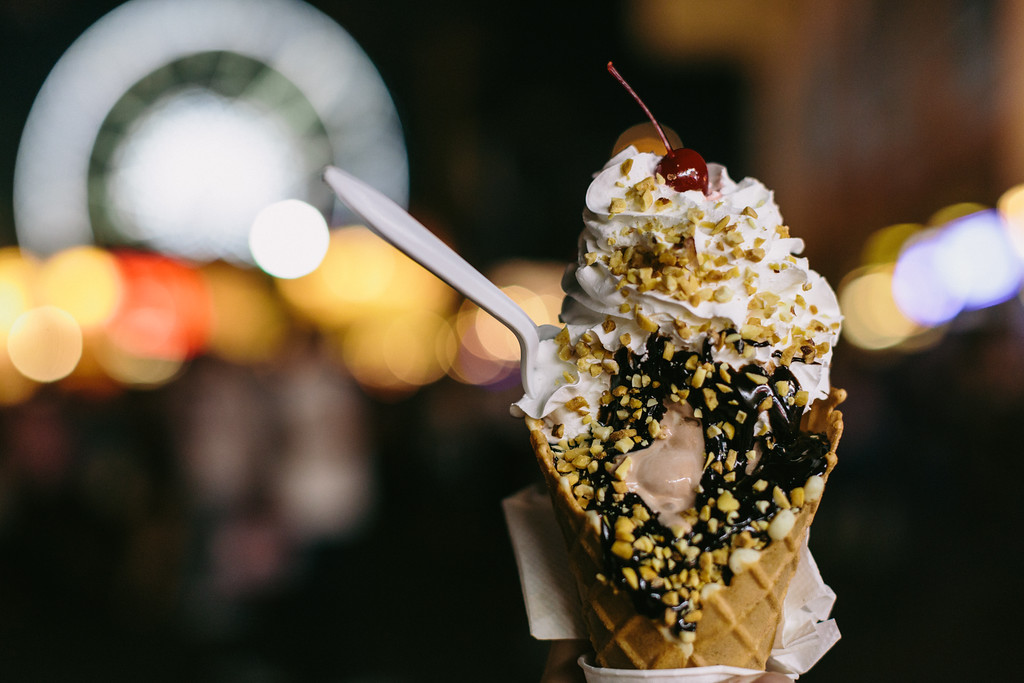 There are a number of places you can buy ice cream here at the Fair, and each stand has their own specialty, but we can guarantee you that all of them will leave your sweet tooth satisfied and reaching a sugar high in no time. We recommend Dr. Bob's and Old Time Ice Cream for starters!
3. Texas-Size Donuts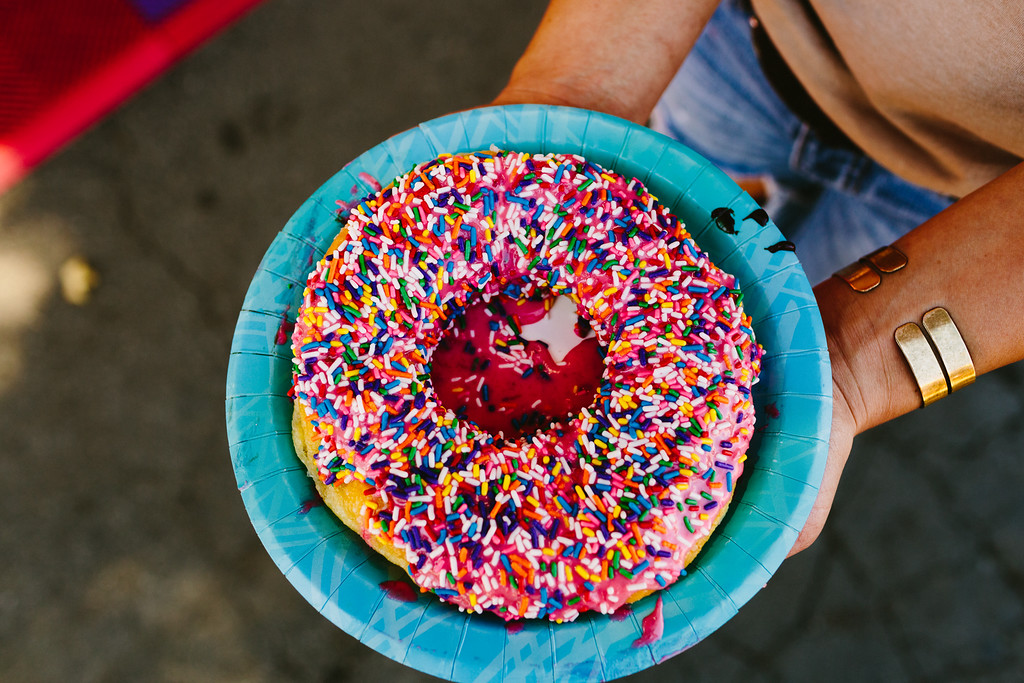 These donuts are literally the size of your face. Served in a number of colors, sprinkles, and flavors, you won't find these at your local Krispy Kreme! The only question is, do you share with your friends and dare to try and eat it all by yourself?
4. Chicken & Waffle On A Stick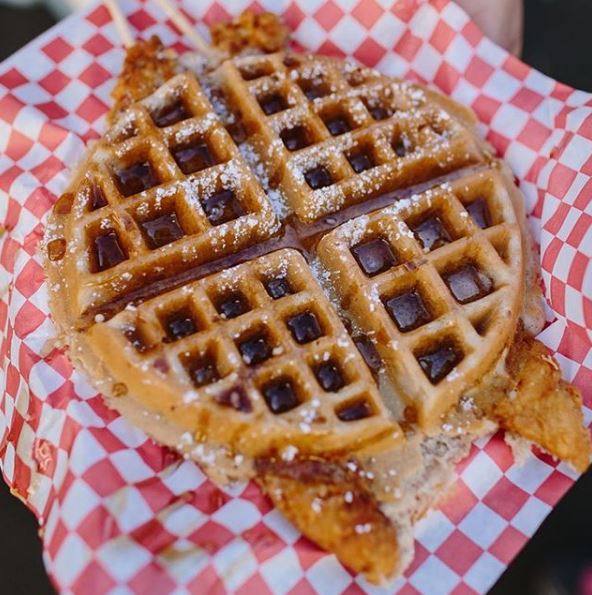 Chicken Charlie NEVER fails to create something new, fun, and absolutely delicious at the Fair! While there are a number of items we could choose from (deep-fried bacon s'mores for one…), we had to go with the Chicken & Waffle On A Stick invention!
These are just a few of the amazing foods to try here at the Fair. There are tons of other indulgent choices, like the Dino Rib, bacon-wrapped pork belly, Mexican funnel cake and all the other delicious things we've covered in our past Fair Food Friday posts.
But enough from us… what were your favorite Fair foods this year?