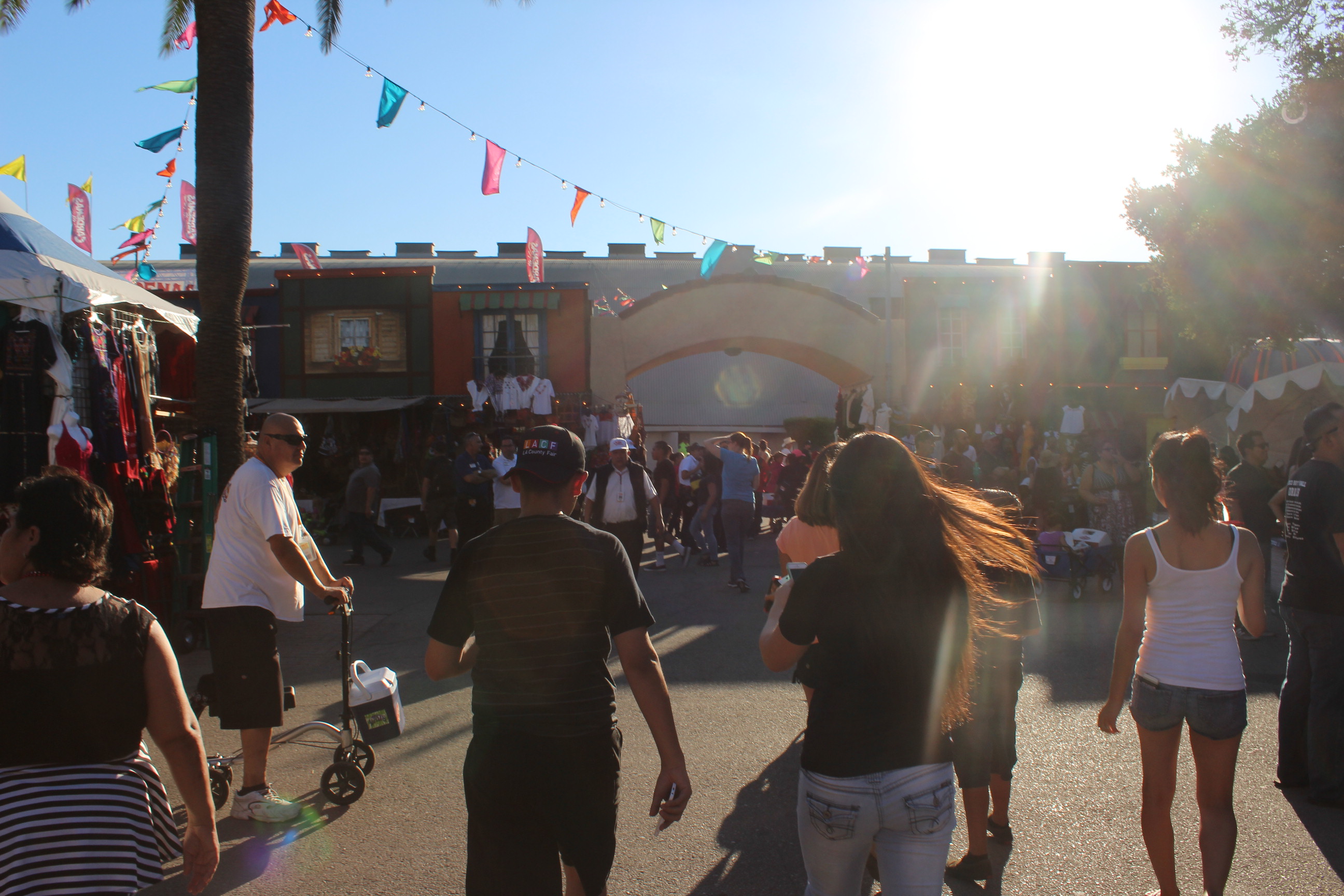 As you enter through Blue gate, you are greeted by the sounds of horns and accordions….
Welcome to Plaza de las Americas, where Latin heritage (and food) flows abundantly.  Shop keepers sell all kinds of goodies everywhere you turn.  Take the sky ride, and find a margarita bar waiting for you as soon as you exit.  Fountains gurgle, and offer a cool little spot to fight away the summer heat.
Best of all is the music stage, where the sound never stops.  You never know who you might see, like rising Latin music star, Luis Coronel, who stopped by to please ears and break hearts.
Come along on a little Latin adventure, right here at LACF.  Remember, next week is your last chance!
Do you have a favorite Latin band?  Tell me in the comments below!