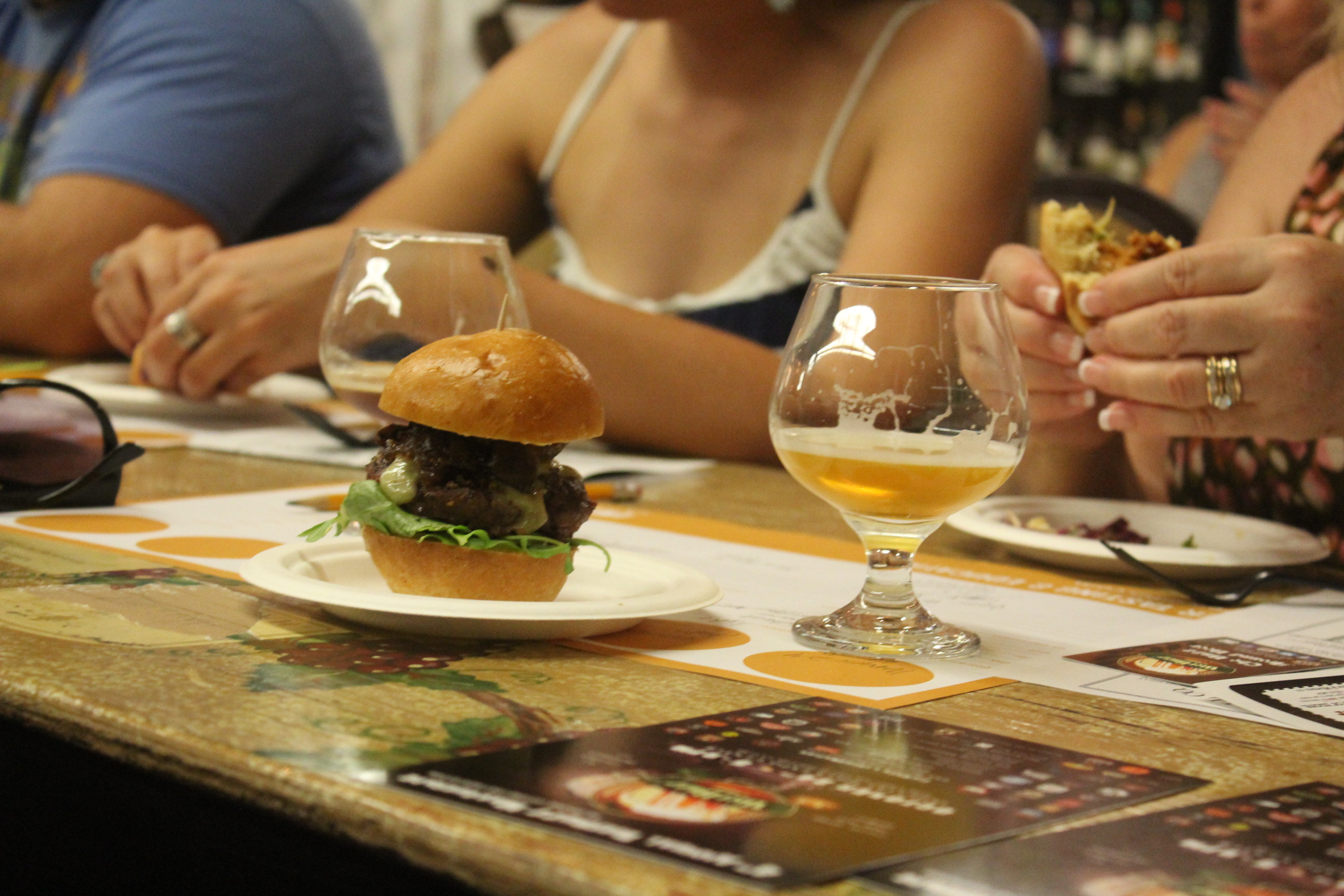 Are you one of those people who loves beer?  Did you know that LACF offers beer tasting classes?
Because they do!
You can find the class in the Beer, Wine, and Spirits Marketplace, attached to the Flower and Garden Pavilion.  Classes take place at noon, and are $15 per person.  Jason Torres leads the beer tasting classes, explaining the difference between craft and micro brewed beer, and the flavorful distinctions of IPA, Pale, and Porter brews (among others).  He also introduces students to some market lingo (Such at 'Tap takeover'), and the correct way to drink the beverage.
Paired with these tasty brews are different food catered by local companies.  Today's delicious sliders were courtesy of Brew & Meatball Company.  One of their tasty mini burgers was made with Wagu beef, which they also serve at their restaurant.
Just remember, you must be 21 or older to take part in these amazing (and shockingly educational) classes.
Have a favorite beer or beer and food pairing?  Tell me in the comments below!