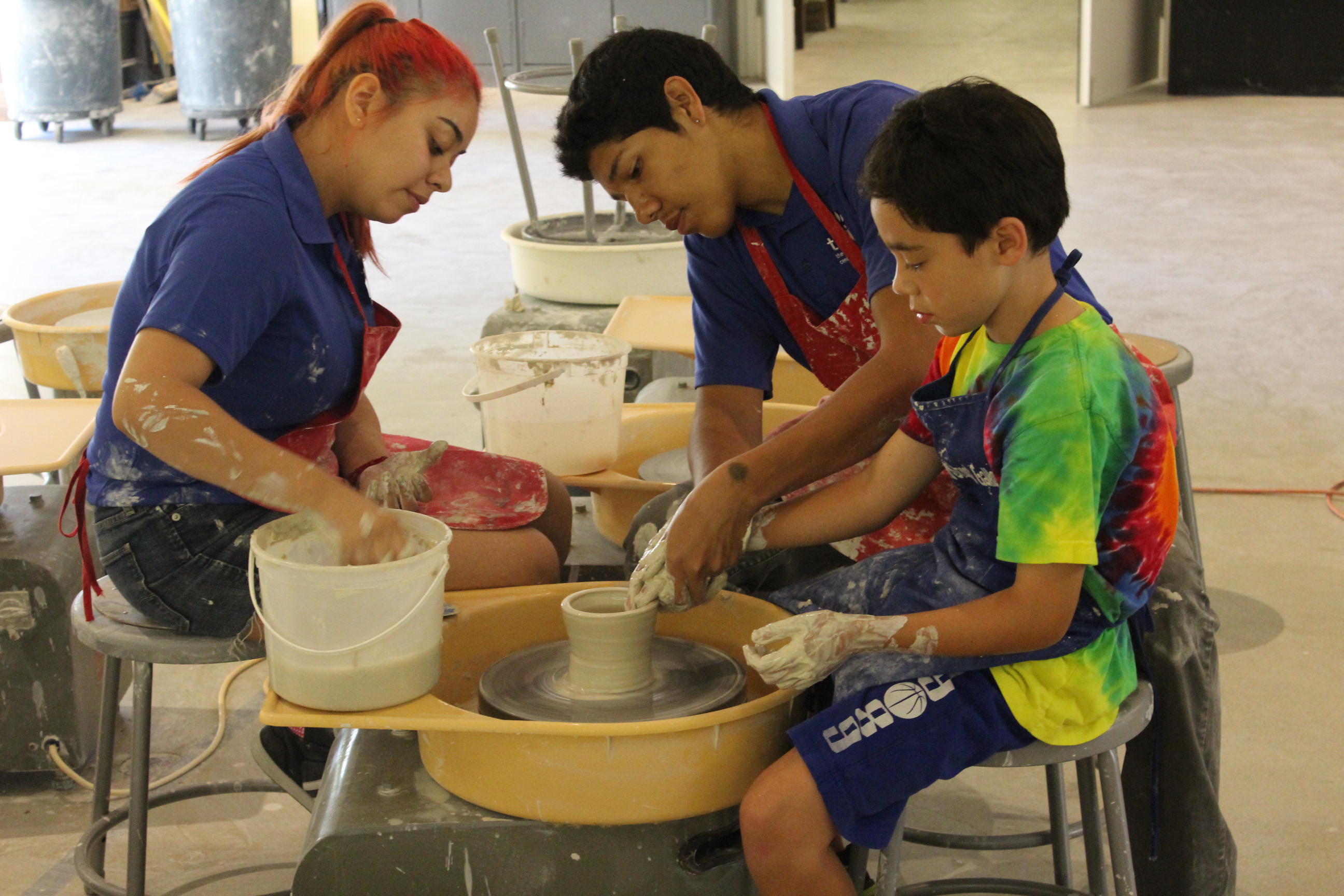 Did you know that you can take a pottery class here at LACF?
Wander down Redwood street, where Thunder Alley is roaring.  To the right, behind the Millard Sheets Art Center, you'll find it.  Tucked away behind a little courtyard where water gurgles is the ceramics shop.  There, student volunteers will help you make your very own bowl of clay to take come with you.  It's a messy, hands on learning experience that comes with something tangible to keep.
Noe, my guide into the world of pottery, started here for school credit and "…Never wanted to leave!"  He tells me how he got started as we squish the clay down onto the pottery wheel.  It's cool and smooth, sliding between your fingers.  Also, it is much more difficult than you might think.  I kept collapsing the sides of mine!
Well, Noe might be a talented potter, but I'm certainly not.  My bowls came out laughably lumpy!! (I think I'll slap on some paint and give them away as "hand-made" Christmas gifts.) Come get your fingers into some fun, at only $10 for half an hour.  But the classes are only on Saturday and Sunday, so plan ahead.  This is also a great experience for kids to touch, learn, and ultimately—play!
What are you waiting for?
Come join us!!