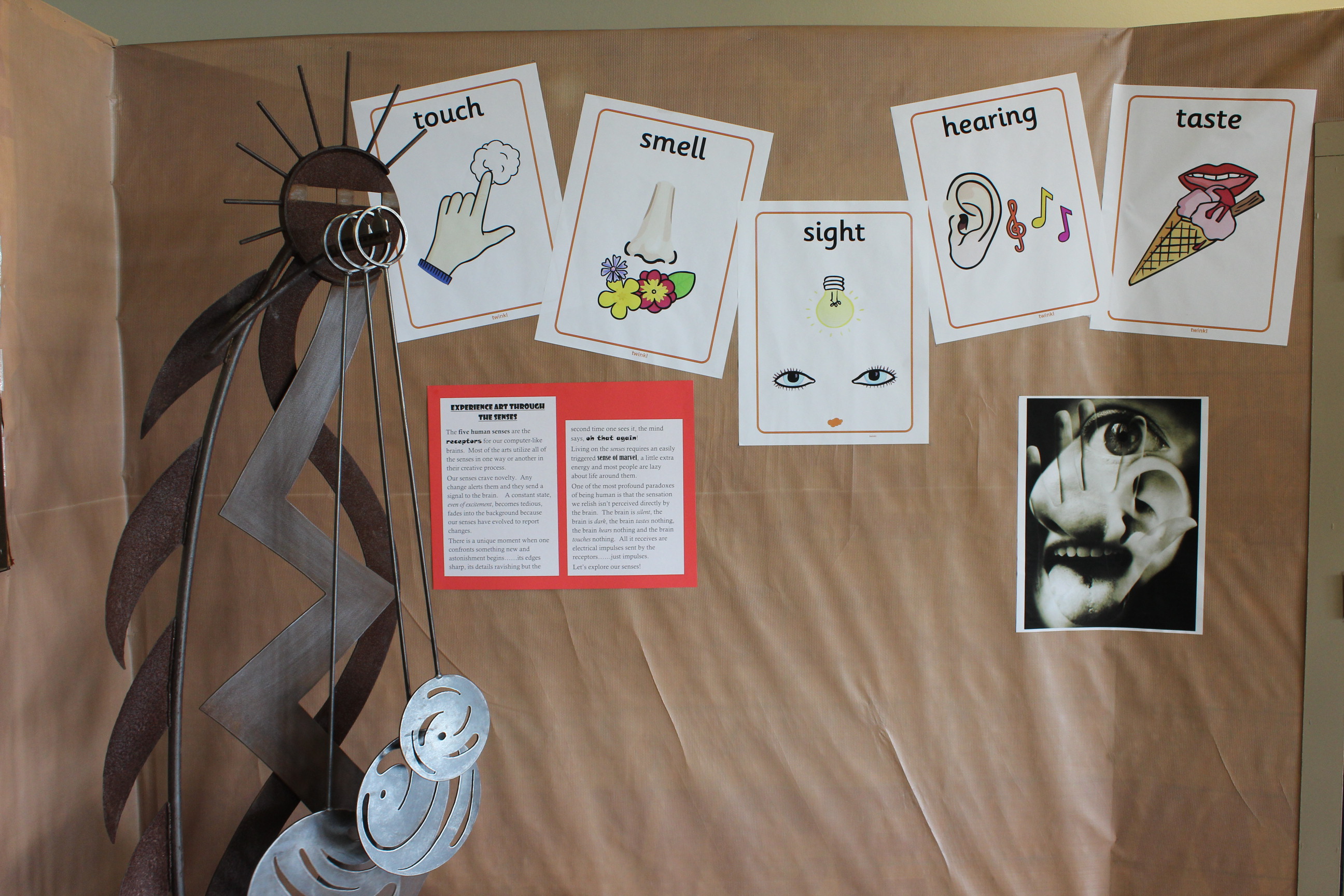 When you think of art, what's the first thing that comes into your head?  I'm willing to bet most of you thought of a rare painting or sculpture, something you can experience through sight.  Maybe some of you considered a particular song of great beauty.
The Art of the Senses exhibit here at the LA County Fair takes the concept of art far beyond a single sense.  Here, visitors explore art in it's many facets, and experience it with all of their senses, rather than just one.  Exhibits for sight (like comic artists and sculptors) sit next to a violin maker who then plays his beautiful works.  Follow the winding paths of the room to find different ways to experience art with your whole body.  You'll even explore how your senses help you navigate the world around you.
This was an adventure in fun, with plenty of interactive areas for guests of all ages.  Come join us, and perhaps you'll discover that your  favorite way to experience art……………is to smell it!