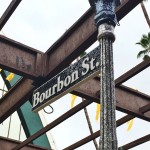 We took you behind-the-scenes of Mardi Gras at our Flower & Garden Pavilion, and now it's time to reveal the finished product! Take a look at our very own Bourbon Street…
You're greeted by an array of giant, glittering Mardi Gras masks, surrounded by equally colorful roses and carnations, as you walk up the path to the Pavilion.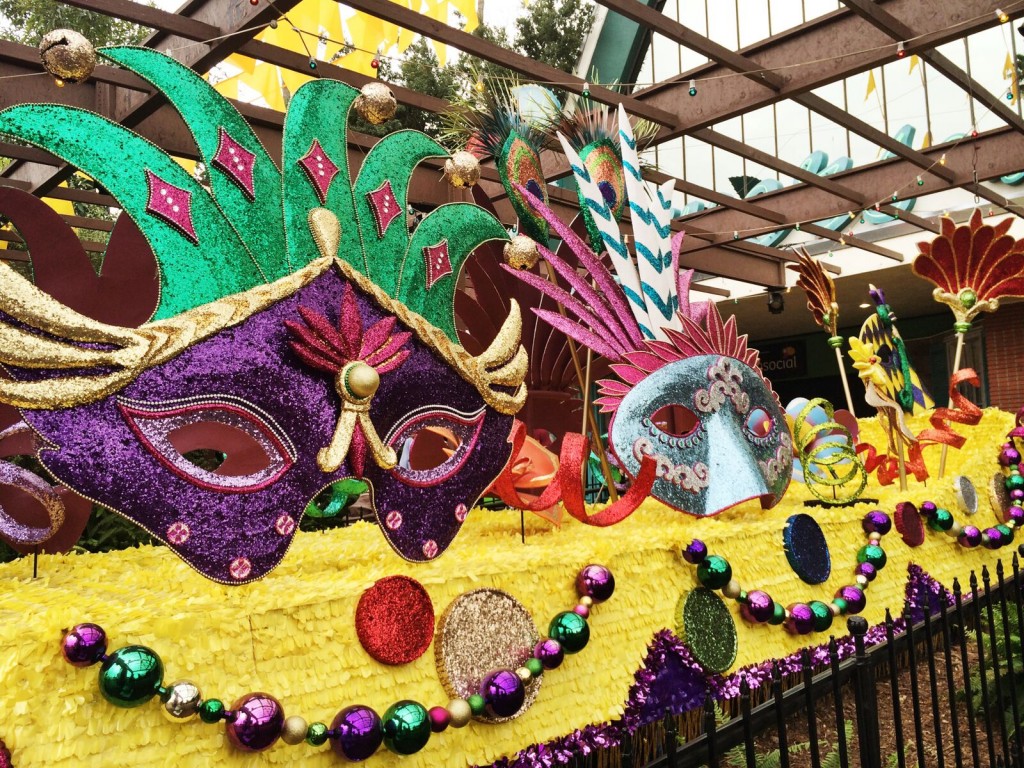 Once inside, the sounds of old time jazz and brass bands fill the air as your eyes are greeted by a dazzling display of flora & fauna, and enough decor to have you believing you've been transported straight to the French Corridor.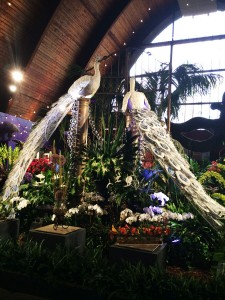 First to catch your eye are the King & Queen of Mardi Gras, holding court as they oversee their kingdom of orchids, roses and carnations.
Two proud peacocks show off their jeweled feathers atop their pedestals. Turn around and you'll see a waterfall cascading in hues of purple and green, staying true to the traditional Mardi Gras colors.
If you look to the right or the left of the waterfall, you'll see displays paying homage to jazz greats, like Louis Armstrong and Miles Davis.
Other beautiful displays are tucked into grottos lining the sides of the Pavilion. A New Orleans cafe (by the way, you can buy beignets at the Fair!), a beautiful display of King Cakes (Sir Blogsalot gave the low-down on how those work here), and bejeweled frames, flower pots and masks.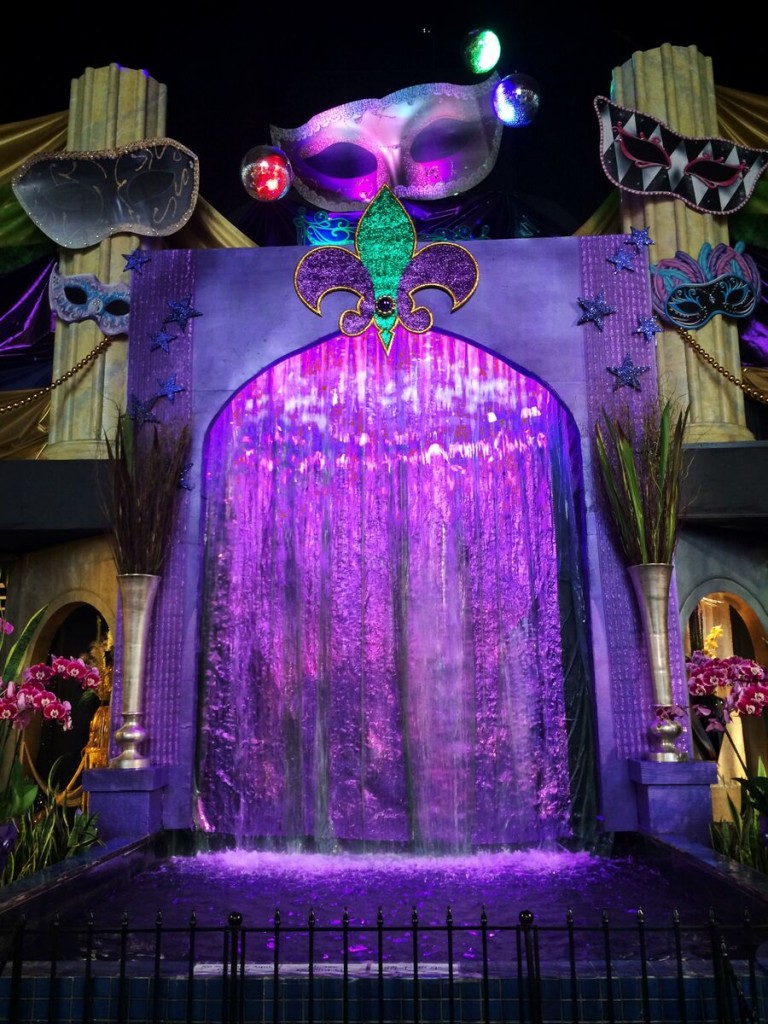 We haven't even looked outside yet, but we heard rumors that the Atrium has transformed into a bayou of animals, plants and reptiles galore. Stay tuned for when we hit that one!
Have you checked out the Flower & Garden Pavilion this year? What did you think? Tell us in the comments below!