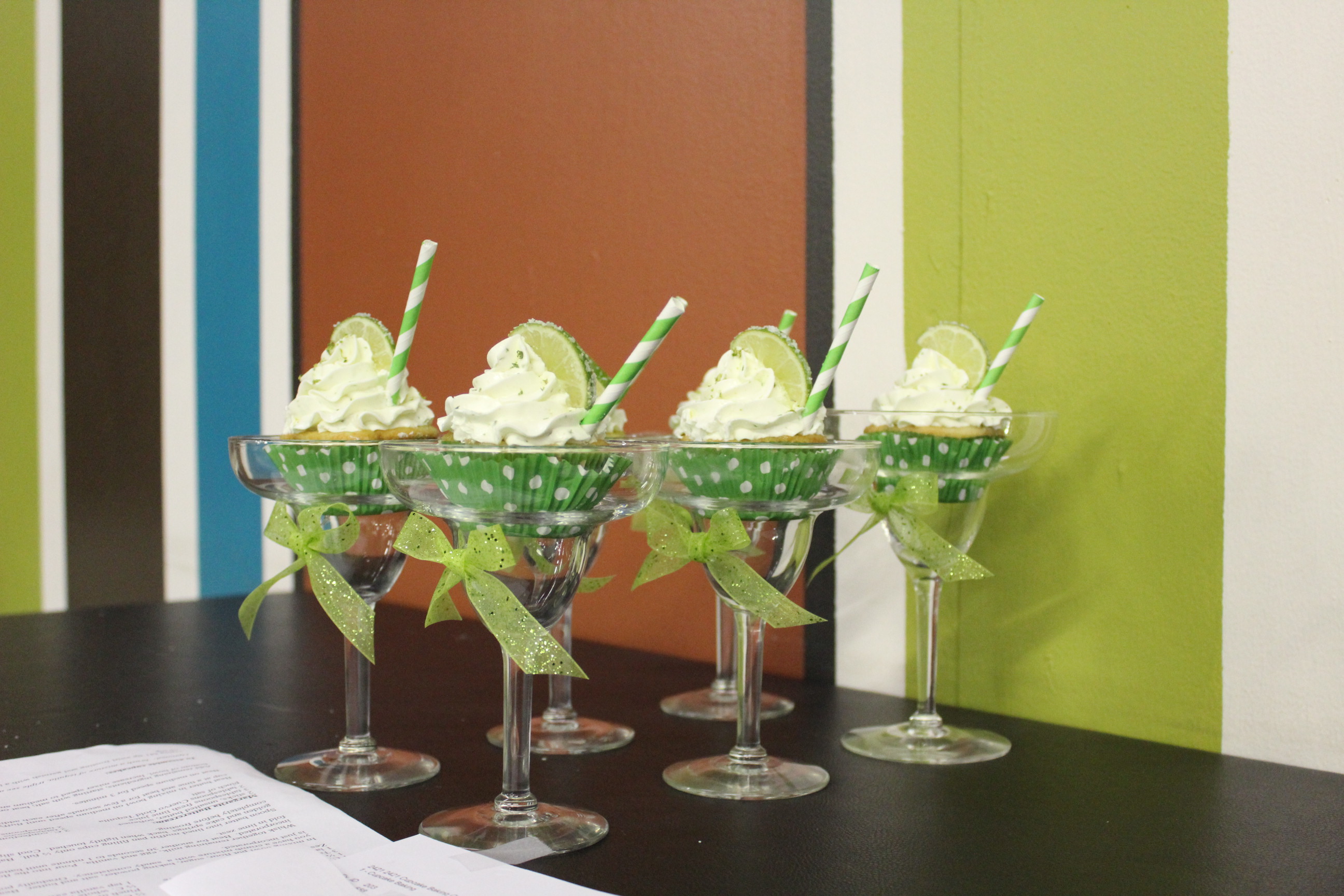 Sooo good!
September 12th was the annual fair Cupcake Contest, and wow, did all the entries look delicious.  Contestants submitted their recipes in July, all of which were homemade with ingredients you can find at your local stores (Them's the rules!).  On the big day, each contestant brought six delectable offerings for this year's judges.
Regina Young, Marissa Ceja, Carlos Velesqez, and Laurie Brandler were our four distinguished experts for today's event.  All four were beyond pleased to take part, and were full of smiles throughout the event.
Participants were graded on four different aspects, of varying importance:
Overall Taste                        40%
Originality/Creativity             30%
Appearance/Presentation     20%
Ease of preparation              10%
After sampling from each of the 11 contestants, the judges picked three outstanding examples of this culinary delight.
In 3rd place, with her light and fluffy Lemon Blueberry with Lemon Buttercream cupcake, is April Burton!
2nd place goes to Pepper Parker, with her scrumptious Banana Pudding cupcakes.
The coveted 1st place is awarded to Monine Zerby, for her Boozy Caramel Apple cupcake.  Need I say more?  All participants then began a cupcake trading bonanza, and who could blame them, with all of the entries looking so mouth watering?
If you think you have what it takes to be top baker here at the fair, check in online for next year's entry forms.  Who knows, it could be you taking home that colorful Rosette with your cupcake supreme~!