We felt like a sit-down dinner tonight at the Fair and made a beeline for Maria's Italian Kitchen. A/C and gourmet food seemed like a delicious contrast to the deep-fried fanfare and outdoor fun last week!
First up, Italian garlic fries, paired with the finest of fine sauces: ketchup. Salty, crunchy, 100% satisfying.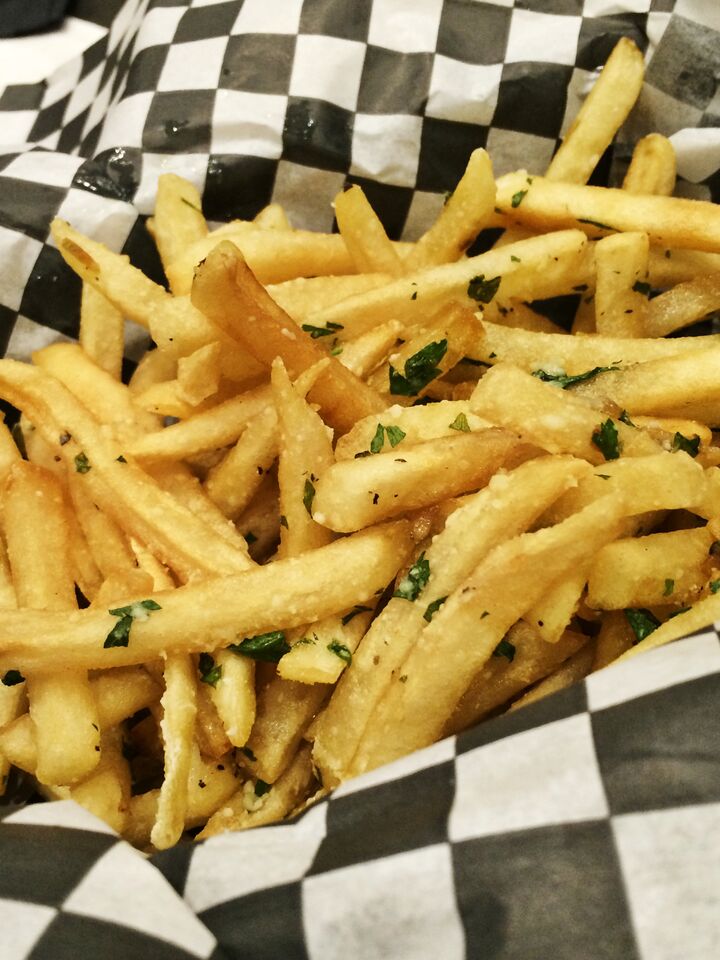 For our next course, we went the healthy route with a fresh Italian Green Salad, comprised of greens, tomatoes, garbanzos, cucumbers, olives, carrots, pepperoncinis, cheese and a sprinkling of Italian dressing.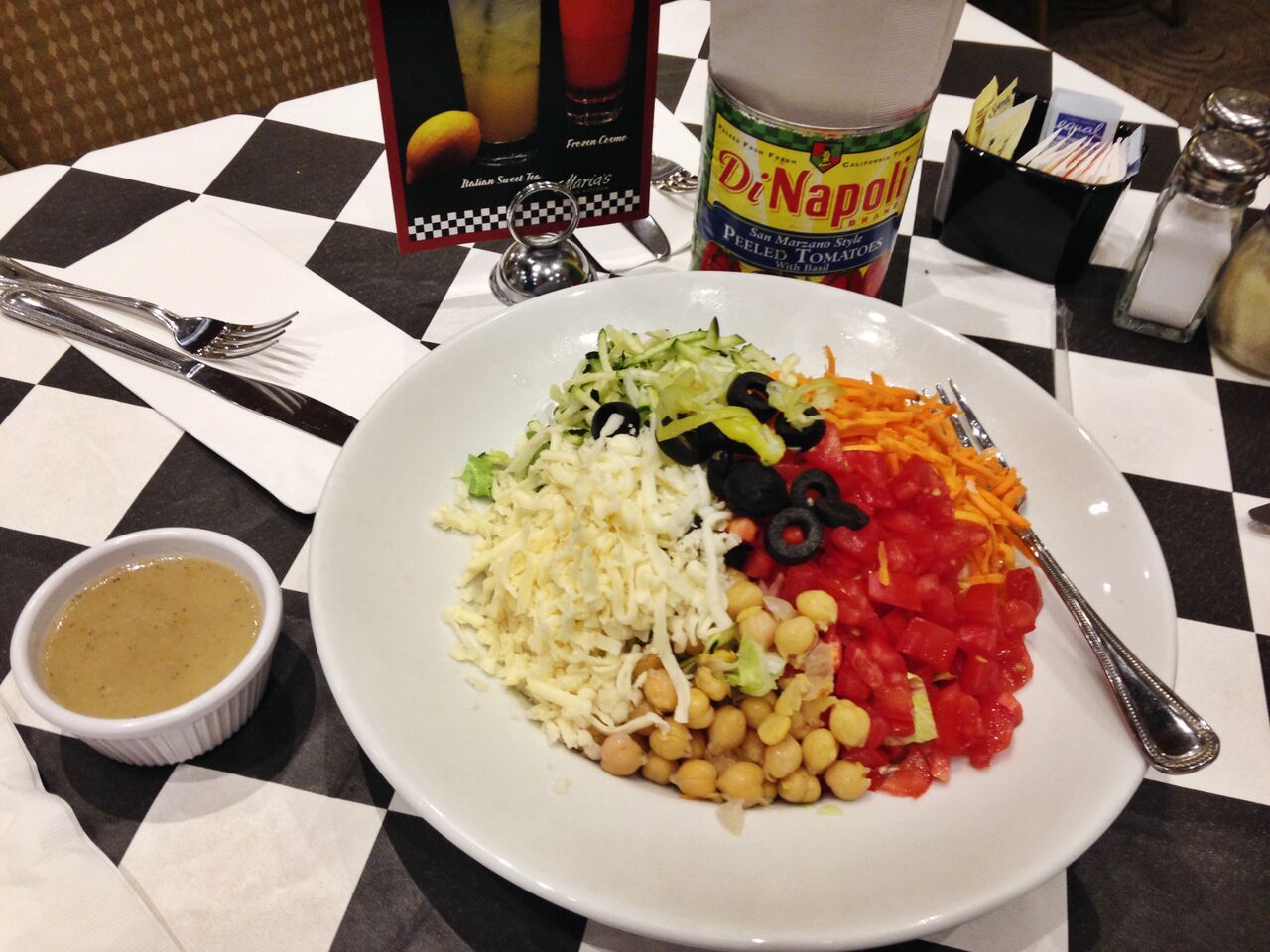 And last, but not least, a heaping pile of spaghetti and meatballs, doused in marinara sauce and cooked to perfection. Bella notte, indeed.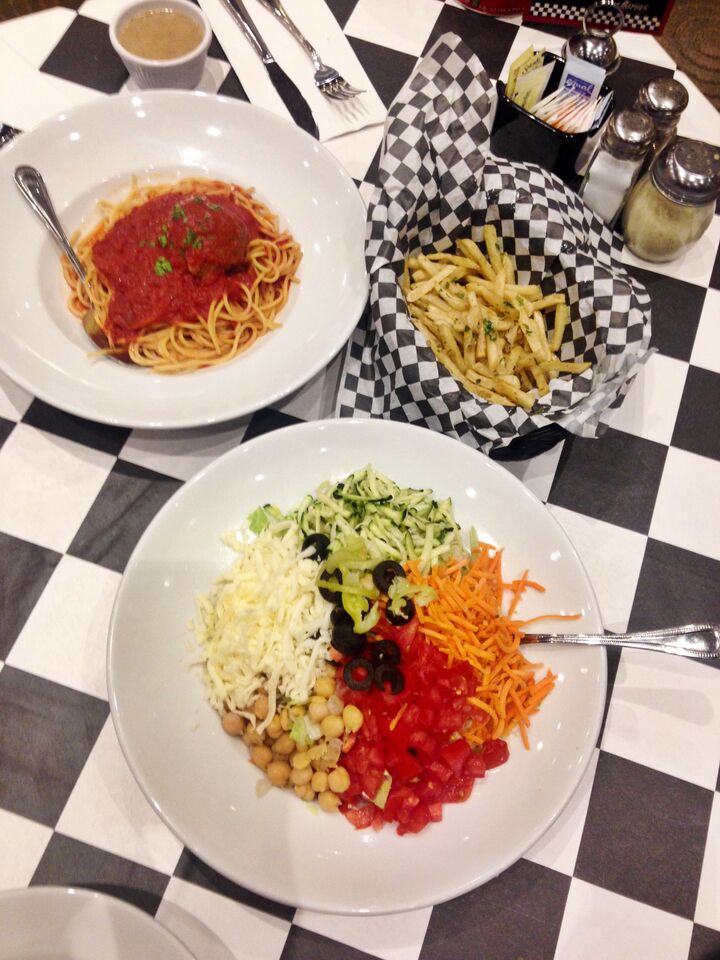 On our way back to the office we passed by Terri's Berries and couldn't resist a bowl of chocolate-covered strawberries. Fruit + chocolate = the perfect ending to this Friday night.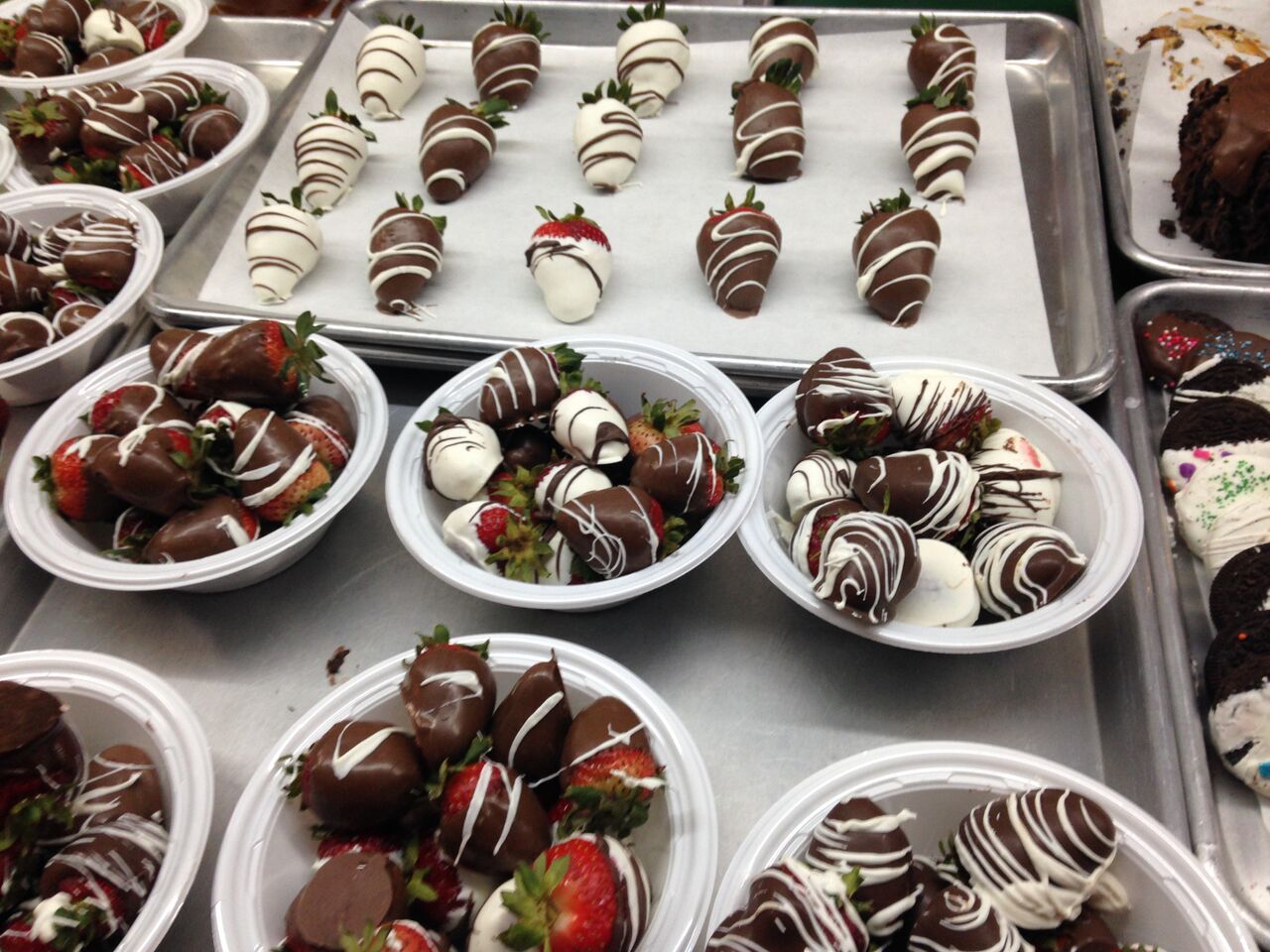 Walking around eating food on a stick has its charms, but sitting in Maria's, with the carnival as our backdrop, was prime for this evening.
Where do you like to eat when you come to the Fair? Tell us in the comments below!