Have you ever seen a pig or a chicken at a train station? If you have, it's probably because you were at the right place, at the right time!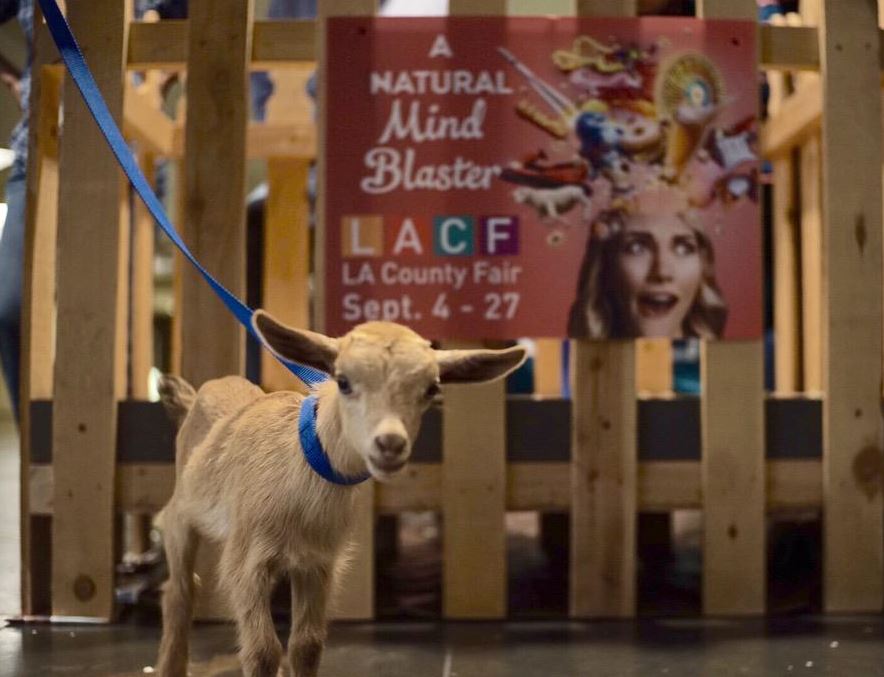 Commuters boarding Metrolink were surprised this morning when Sky Shivers, his farm crew and a few of our lovely petting zoo animals paid a visit to Union Station in Downtown Los Angeles.
Several of our furry chickens, lambs, baby goats, calves and racing pigs made the journey from Fairplex to the station to encourage commuters to take advantage of Metrolink's weekend round-trip route from Union Station to the LA County Fair.



As people walked into the station, they noticed a large crowd surrounding our animals, so they hurried towards us for a chance to pet our loving friends and to learn more about Metrolink's month-long Fair program. I don't know about you, but I could sure use a break from LA's bumper-to-bumper traffic!
A special thank you to Sky and Metrolink for allowing us to share some of the joy of our Fair with them.
For more information about the Metrolink route to the Fair click here.