Every year guests take awesome photos and share with us on Instagram. Throughout the week we saw a number of photos that could only be described as that Natural Fair High. Check out our top picks!
#LACFNaturalHigh Round-Up: Week 1
A mouth-watering photo of the slightly outrageous peanut butter & jelly, spicy sriracha bacon burger: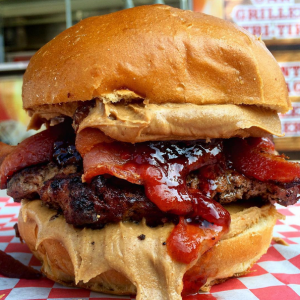 Photo Cred: @dailyfoodfeed
A fantastic view of Venardo's Circus, mid-act: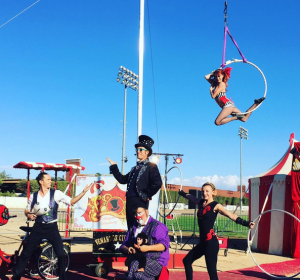 Photo Credit: @tracyusc 
And a view of our carnival at sunset will never, ever get old: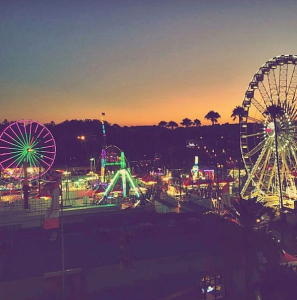 Photo Credit: @healthyhappy_lisa 
That ends our #LACFNaturalHigh round-up this week! We saw a ton of amazing photos on Instagram, Facebook and Twitter, and we can't wait to show more next week.
Share your photos with us on social media using #LACFNaturalHigh OR #lacountyfair for a chance to be featured on our next round-up!