Popnology, the LA County Fair's newest exhibit, is drawing crowds on only it's second day.  Whether it's the Oculus Virtual Reality experience ("That's had a steady line all day!" says volunteer Danielle), the interactive musical instruments including drums, guitar and piano or the controllable robots; Visitors can't seem to get enough.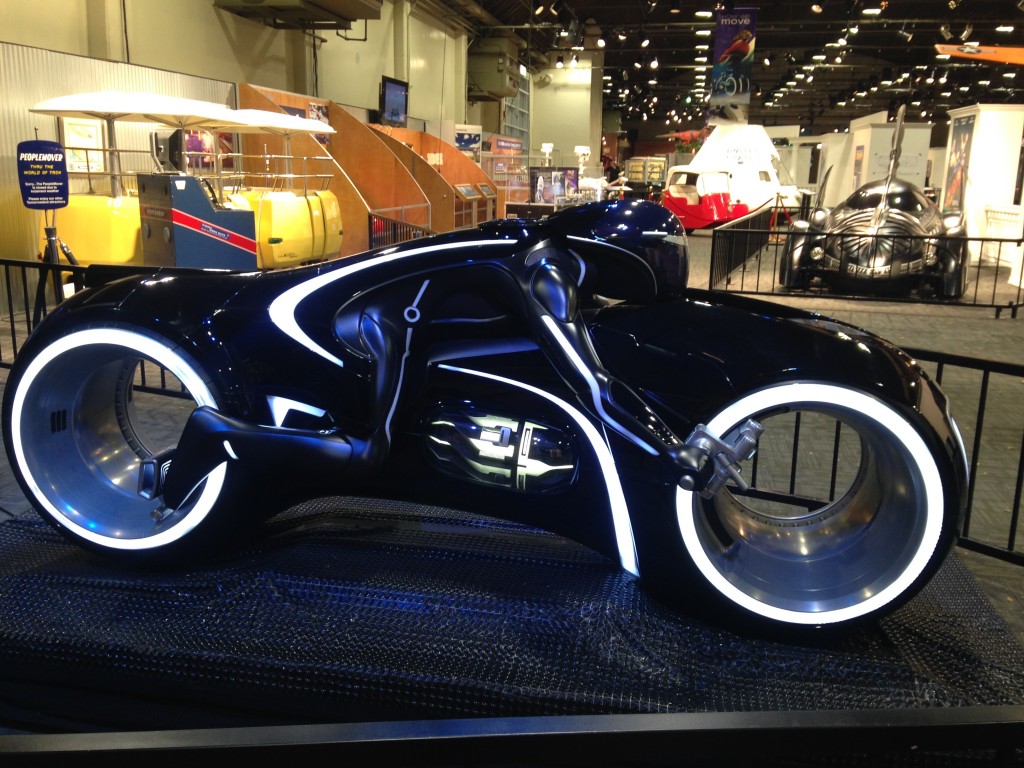 Over the sounds of a bustling crowd, you can hear the refrains of the Star Wars theme and other well known science fiction music.  Also available for viewing are the bike from Tron: Legacy, the Batmobile from the Schumacher films and even the De'Lorean from Back to the Future.  (Doc let us borrow it on the condition we won't change anything in the past.  Darn!)
What are you waiting for?  Come see (and play) for yourself!