During one of our daily walks to The Big Red Barn, we ran into Sky Shivers and the following baby goats! Sicne it has become a Fair tradition, Sky named our new furry friends….say hello to 2-weeks old Cinnamon and Spice…they are brother and sister.
And now, meet Sage! She may seem a few days old, but she is actually 3 weeks old! We hope these three adorable creatures become good friends!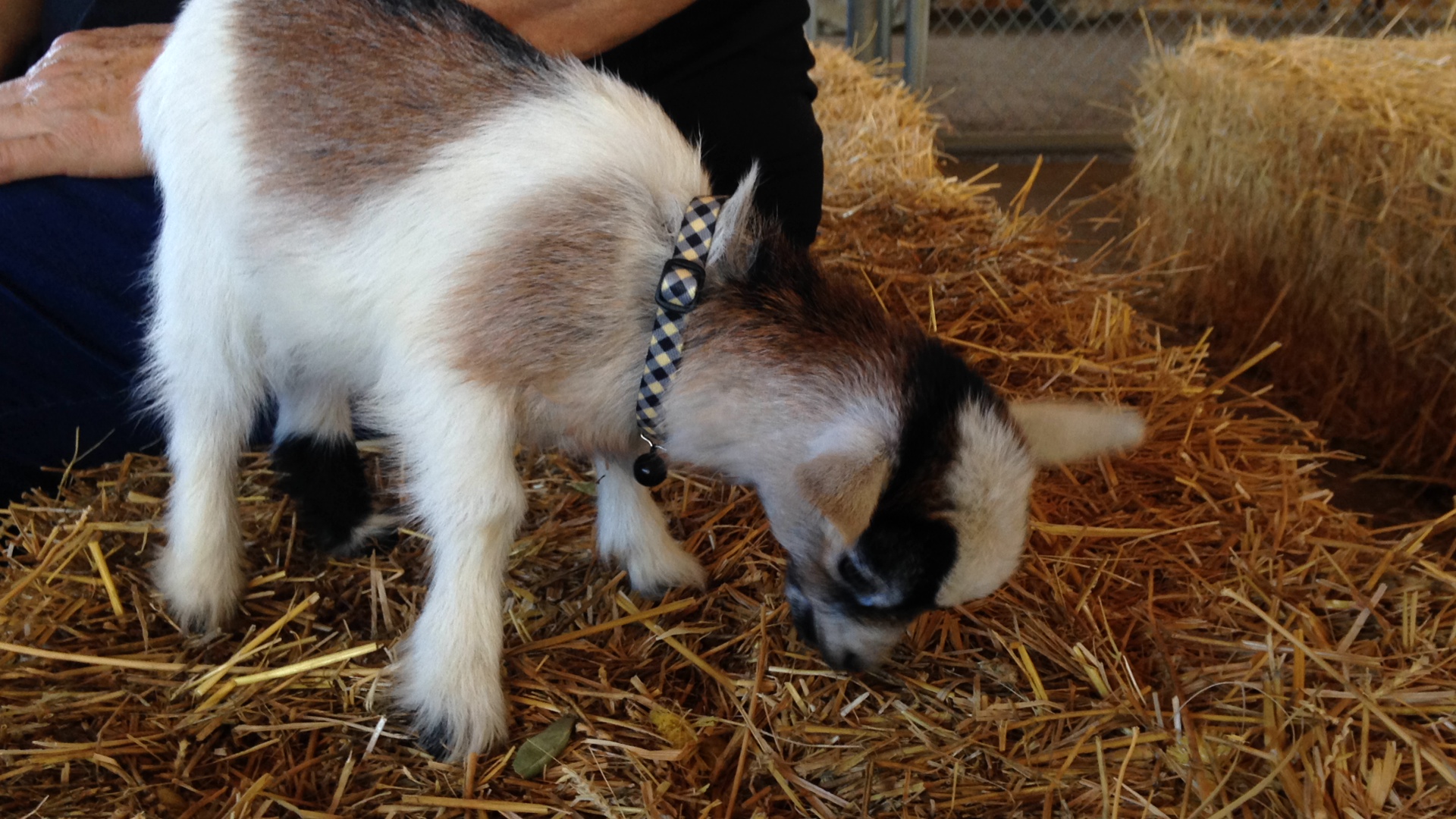 Fair wouldn't be the same without the newborns!
How many do you think we'll have this year?