Yes, you heard correctly! Our Scavenger Hunts are back, and boy are we excited to be giving away dozens of prices! Play with us August 22-23 and 29-30 to get your FREE LACF goodies.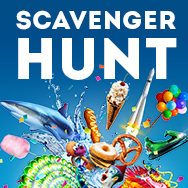 How LACF Scavenger Hunt works:
Someone from our Marketing/Communications team will come to work on the weekend, pick up one of our Fair vehicles and drive out to different locations throughout Los Angeles, San Bernardino, Riveriside or Orange County with Fair admission tickets, concert tickets, carnival ride passes, lunch bags, Hot Blog On A Stick t-shirts and so much more! Sounds like a good deal, right? Well, it is! However, just know that it will require you to pay close attention to all of our clues and instructions if you want to win.
Speaking of clues and instructions, it is crucial for you to follow us on Facebook, Instagram, and Twitter so you don't miss any of the photo clues we post at the different locations.
Clues will be revealed every hour, on the hour beginning at 10 a.m. each day of the scavenger hunt. Only two (2) LACF scavenger hunt locations will be active per day: one in the morning and one in the afternoon.
Things you need to do:
1. Follow us on Facebook, Instagram and Twitter. If you don't do this, you'll miss out on great prizes. We will be using #LACFScavengerHunt, so keep that in mind when you are following us on our adventures.
2. Get moving! Every clue is equally important in this game because it will lead you closer to the prize destination.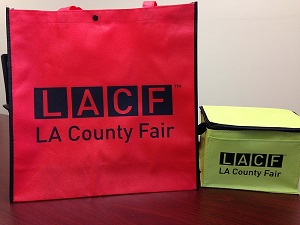 3. Find our LACF representative and collect your prize!
***Prizes will be give out on a first come, first serve basis. We will post a "secret" password on the final clue that you'll need to know to prove you've been playing.
4. Take lots of pictures at the different locations and share them with us on social media using #LACFScavengerHunt!
Full LACF Scavenger Hunt Terms & Conditions are here.
We're coming your way…
Are you ready to have some fun and win some prizes?