Although the last few weeks at Fairplex have been extremely BUSY in preparation for the LA County Fair, a lot of cool things have happened!
FIRST, we received our LACF wrapped vehicles. If you had not heard about our Fair cars, allow us to introduce you to our lovely sheep and zebra…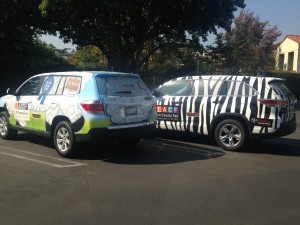 THEN, our Fair flags and street banners went up.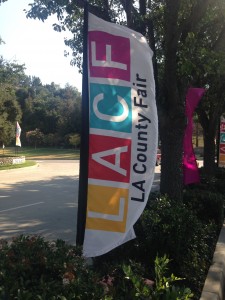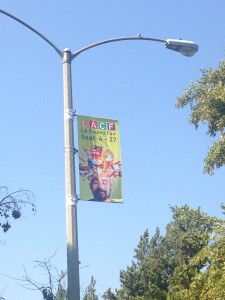 And now, our beloved LACF Lawn Signs arrived!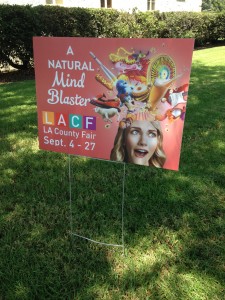 Pick up your lawn sign(s) from our Administration building at Fairplex, take a picture of it on your front lawn and share that image with us on Facebook by 11:59 p.m. Friday, August 28 for your chance to win 4 Labor Day Weekend Admission Tickets, carnival rides and so much more! Winners will be selected at random. So, show us some love and stop by Fairplex ASAP!