Now that we've almost made it through July, our Fair-mode has really kicked into overdrive! In case you have not been keeping track of our countdown, there are only 45 days to go until LACF opens and we cannot wait for this year's End of Summer Concert Series lineup. Keep reading to see who will be performing at our Grandstand in less than 2 months!
Patti LaBelle & Chaka Khan
Friday, Sept. 4
Patti LaBelle
Beautiful, simply does not describe the incomparable force known to the world as Patti LaBelle. As time continues to evolve, the soulful songbird's name has become synonymous with grace, style, elegance and class.  Belting out classic rhythm and blues renditions, pop standards and spiritual sonnets have created the unique platform of versatility that Ms. Patti is known and revered for.
Chaka Khan
Chaka Khan is known as one of the best soul music singers/songwriters around with the rare ability to delve into any genre of music from funk, R&B, pop, rock, jazz, gospel, hip-hop and classical. She has won 10 Grammys and countless other awards.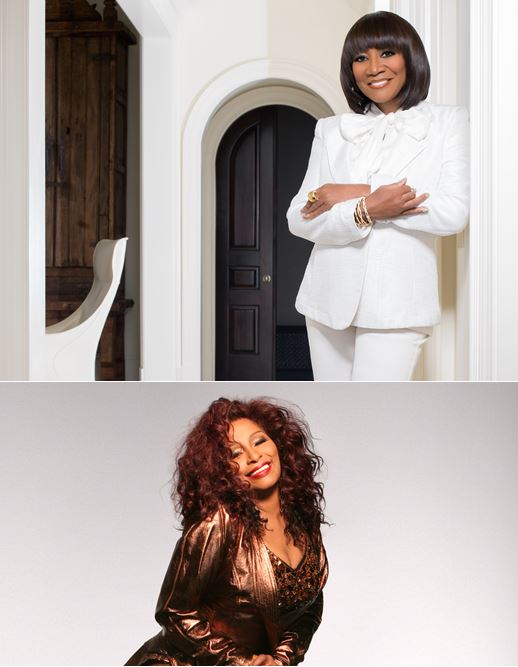 Charlie Wilson
Saturday, Sept. 5
Nine-time Grammy nominee. Showman extraordinaire. Hit-making singer/songwriter whose second act is trumping his legendary first run. Not many contemporary artists can lay claim to such superlatives. Charlie Wilson can.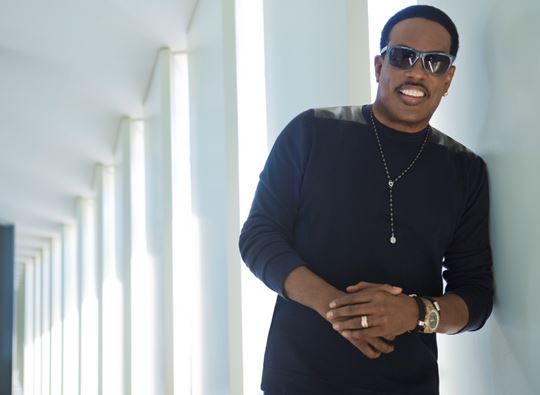 Alejandra Guzman & guest Ana Victoria
Sunday, Sept. 6
Alejandra Guzman
Her hit single "Eternamente Bella" went to No. 1 in Mexico and other Latin countries and is considered a classic by many Spanish rock fans. She also boasts a No. 1 album Indeleble with the hit single "Volverte a Amar." Enjoy Alejandra's music and showmanship.
Ana Victoria
Ana Victoria's new album AV has enchanted all of her fans and new audience with a new sultry and sensual sound. Her first single called "Yo No Lloro Por Llorar" has been 3 months in the pop top 10 charts of Mexico and the record sold out as soon as it came out forcing a new set of records printed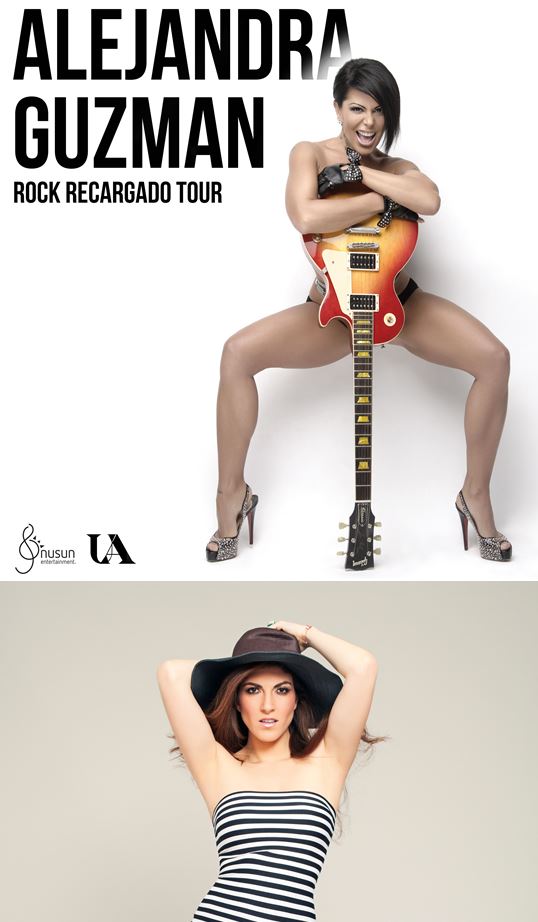 Skillet & for King & Country
Monday, Sept. 7
Skillet
Skillet's fans, The Panheads celebrated the group's album Awake, certified platinum in 2012, for selling more than a million albums in the U.S. Their album Risefollowed with its spiritual and social message of hope.
for King & Country
Two-time 2015 Grammy award-winning Australian brother duo Joel and Luke Smallbone, watched their latest single, "Shoulders" break the Top 10 on Christian radio.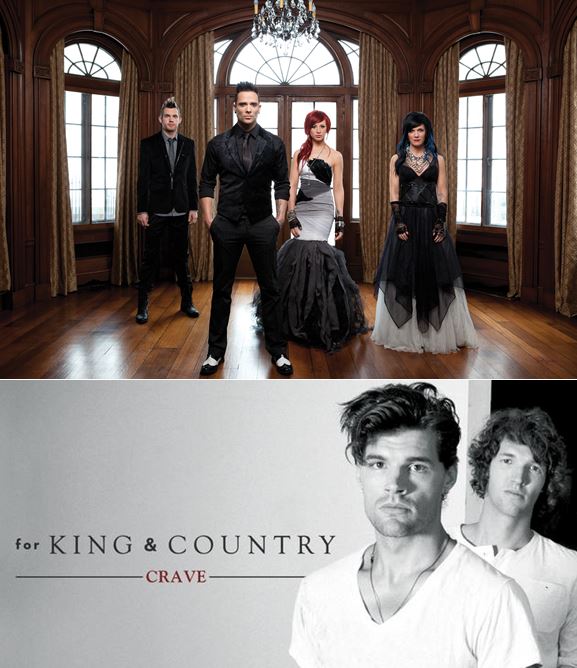 Kool & The Gang, The Ohio Players, Rose Royce
Friday, Sept. 11
Kool & The Gang
Kool & The Gang has sold over 70 million albums worldwide and influenced the music of three generations. Thanks to songs like "Celebration", "Cherish, Jungle Boogie", "Summer Madness" and "Open Sesame", they're earned two Grammy Awards, seven American Music Awards, 25 Top Ten R&B hits, nine Top Ten Pop hits, and 31 gold and platinum albums.
The Ohio Players
With their slinky, horn-powered grooves, impeccable musicianship, and eye-popping album covers, the Ohio Players are among the top funk bands of the mid-'70s.
Rose Royce
The legendary hits recorded during Rose Royce's 29-year recording career are still currently playing on radio stations all over the world including "Love Don't Live Here Anymore," "Do Your Dance," "I'm in Love," "I Wanna Get Next to You" and "Wishing on a Star" just to name a few. The fans keep coming to see the dazzling concerts of Rose Royce and its multitude of talent and charisma.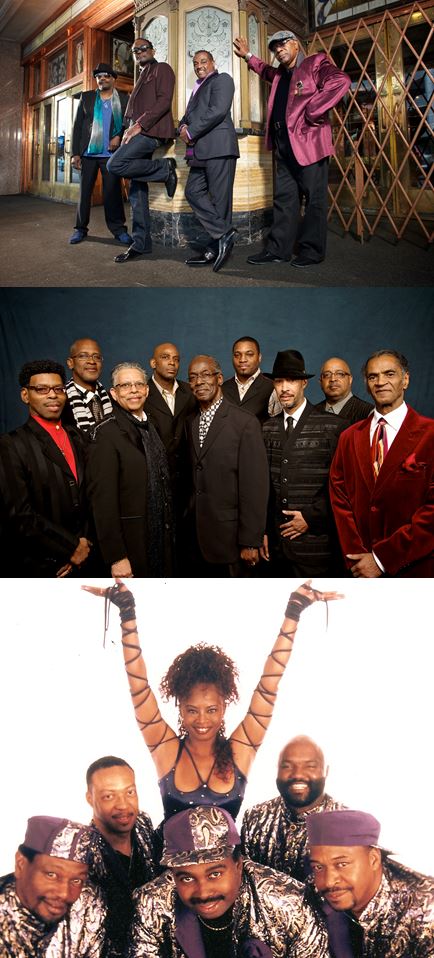 ZZ Top and special guest Blackberry Smoke
Saturday, Sept. 12
ZZ Top
The only rock & roll group that's out there with its original members still aboard after three decades (an anniversary celebrated on 1999's XXX), ZZ Top plays music that is always instantly recognizable, eminently powerful, profoundly soulful, and 100-percent American in derivation.
Blackberry Smoke
Blackberry Smoke's amalgamation of hearty Southern rock, alt-country and deep soul is equally suited for roadhouses or arenas.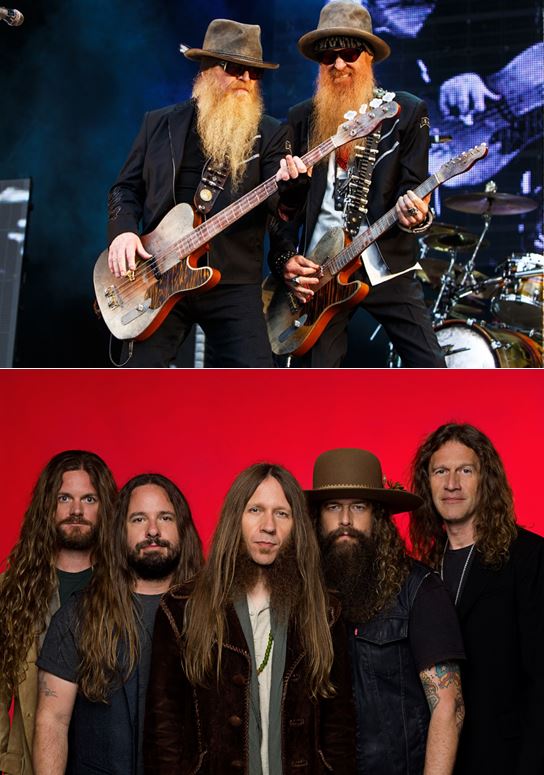 Justin Moore with Kellie Pickler & Colt Ford
Sunday, Sept. 13
Justin Moore
The 2014 ACM New Artist of the Year Justin Moore added second consecutive No. 1 debuts to his list of accolades with Off The Beaten Path featuring his current single "This Kinda Town" and has produced Justin's fourth and fifth Gold-certified No. 1 hits, "Point at You" and "Lettin' The Night Roll."
Kellie Pickler
"I love country music," Kellie says, "and I love the stories behind the song. I love being on my bus. Like the song 'Little Bit Gypsy' says, I'm a traveling circus. I love being in that little house on the highway somewhere." And tonight, that's the LA County Fair.
Colt Ford
Colt Ford, is an American rapper, musician, and songwriter. He has charted six times on the Hot Country Songs charts, and co-wrote "Dirt Road Anthem," a song on his 2008 album Ride Through the Country, which Jason Aldean later covered on his album My Kinda Party.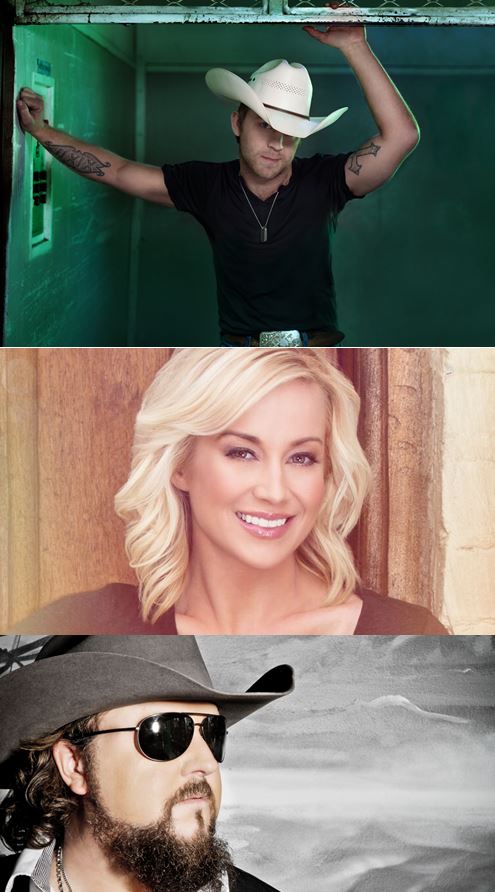 Bell Biv DeVoe with Tony Toni Tone & Ginuwine
Thursday, Sept. 17
Bell Biv DeVoe
BBD has sold over 20 million albums worldwide and have won the hearts of millions of fans globally. They most recently were bestowed (along with Ralph, Bobby & Johnny) with the 2013 Soul Train Music Awards Lifetime Achievement honor. BBD's extraordinary accomplishments have set them apart from their peers and have cemented them as pioneering icons in their own right.
Tony! Toni! Toné!
A soul and funk tradition, the group released their fourth album, House of Music, in the fall of 1996.
Ginuwine
Ginuwine has released a number of multi-platinum and platinum-selling albums and singles, becoming one of R&B's top artists during the late 1990s and early 2000s.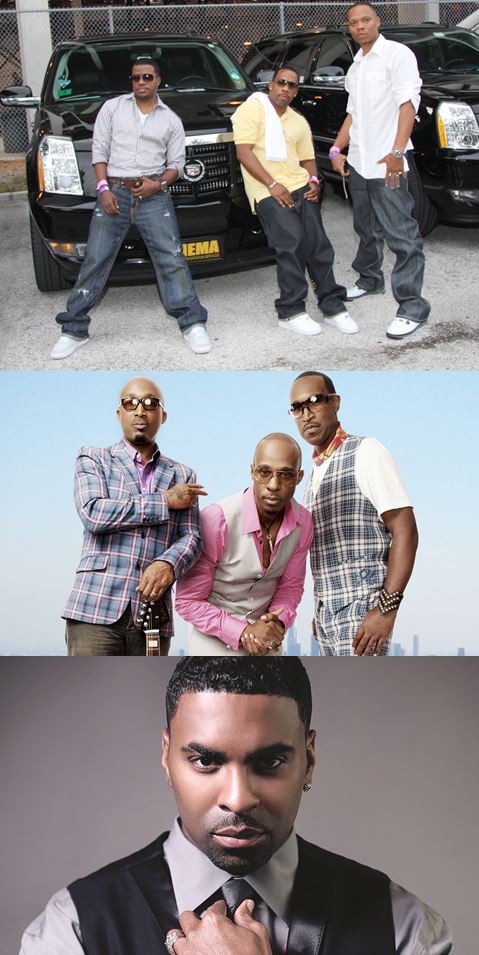 Lynyrd Skynyrd & special guest The Outlaws
Friday, Sept. 18
Lynyrd Skynyrd
With a catalog of more than 60 albums, sales beyond 30 million worldwide and their beloved classic American rock anthem "Sweet Home Alabama" having over two million downloaded ringtones, Rock & Roll Hall of Famers Lynyrd Skynyrd remain a cultural icon that appeals to all generations.
The Outlaws
For The Outlaws, it was always about the music. After 40 years, the Southern rock legends remain one of the most influential and best-loved bands of the genre. Bring on "There Goes Another Love Song," "Green Grass & High Tides," "Knoxville Girl" and "Freeborn Man."
Train
Saturday, Sept. 19
The GRAMMY winning band are known for delivering memorable songs that capture the listener's imagination. Train has sold more than 10 million albums worldwide, 30 million tracks worldwide, with numerous platinum/gold citations on their mantle, including three Grammy Awards and two Billboard Music Awards.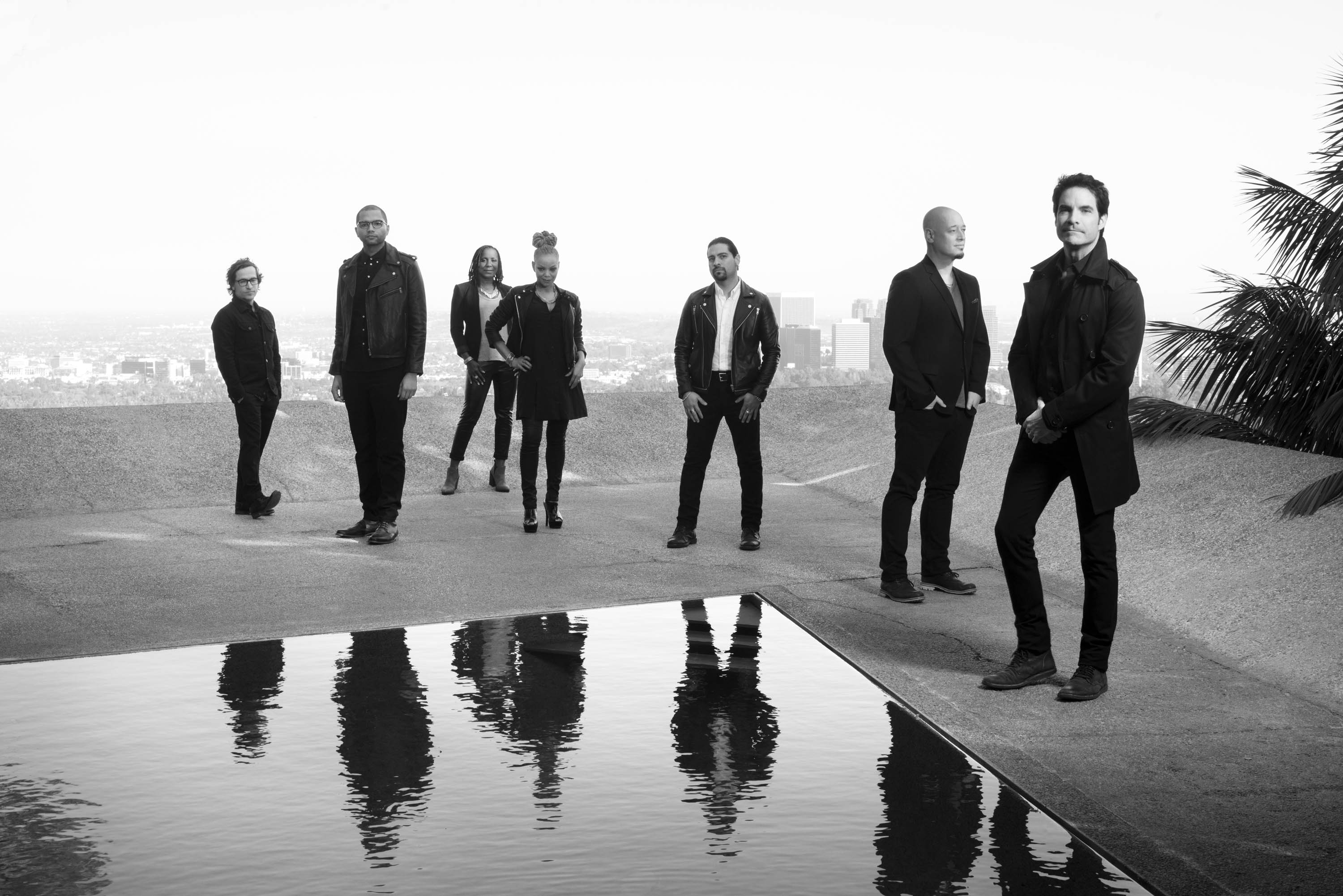 Paquita la del Barrio with Mariachi Reyna de Los Angeles
Sunday, Sept. 20
Paquita la del Barrio
In her songs she takes a stance against sexist male cultures, which has made her popular especially with female audiences. She is known for her common song themes of women empowerment; her signature phrase, with which she often playfully teases male spectators in her shows, is "¿Me estás oyendo, inútil?" ("Are you listening, good-for-nothing?"). Many of Paquita's albums and songs are jukebox staples in Mexican clubs and cantinas, including her first hit "Taco Placeros" and "Rata de dos patas."
Mariachi Reyna de Los Angeles
Perhaps the greatest tribute to Mariachi Reyna de Los Angeles – the first of female mariachi in the U.S. – is that now there actually are other all-female mariachi groups.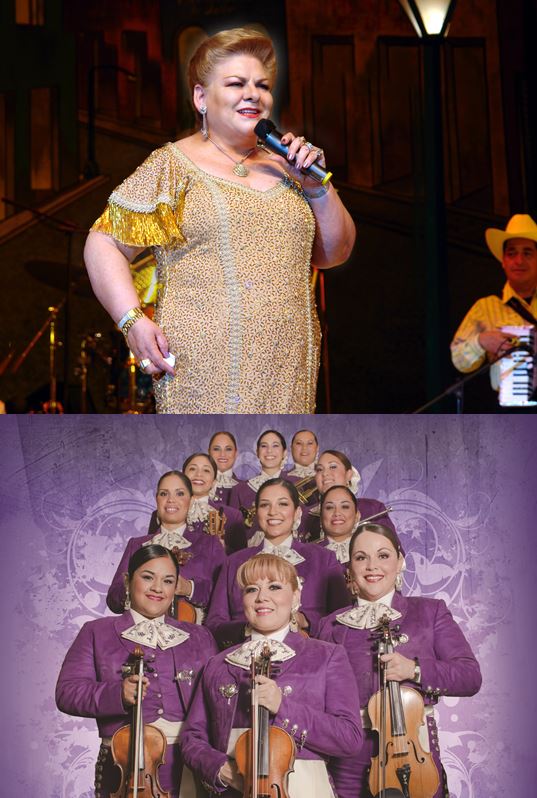 The Beach Boys
Thursday, Sept. 24
The Beach Boys continue to have fun, fun, fun, with no end in sight. They create and perform with the same bold imagination and style that marked their explosive debut more than 50 years and tens of millions of albums ago.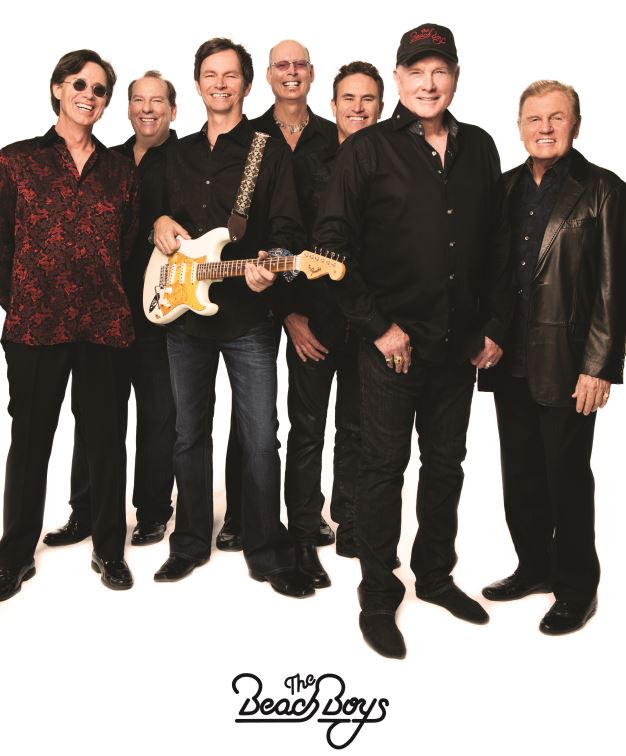 WAR with Tierra & Malo
Friday, Sept. 25
WAR
Multi-platinum-selling WAR, the original street band, has been sharing its timeless music and message of brotherhood and harmony for more than four decades to millions across the globe.  Their hits include "The World Is A Ghetto," "Why Can't We Be Friends,"  "The Cisco Kid," "Low Rider," and many more.
Tierra
Tierra, the band named "Best R&B Vocal Group" by four leading magazines including Billboard, started their career in East Los Angeles with a blend of rock, pop, jazz, R&B and salsa. The result was a Latin R&B rhythm which produced classics like "Together", "Gonna Find Her", "Memories" and "Zoot Suit Boogie".
Malo
San Francisco-based Latin band that fused several genres and peaked in 1972 with the number 18 pop hit "Suavecito."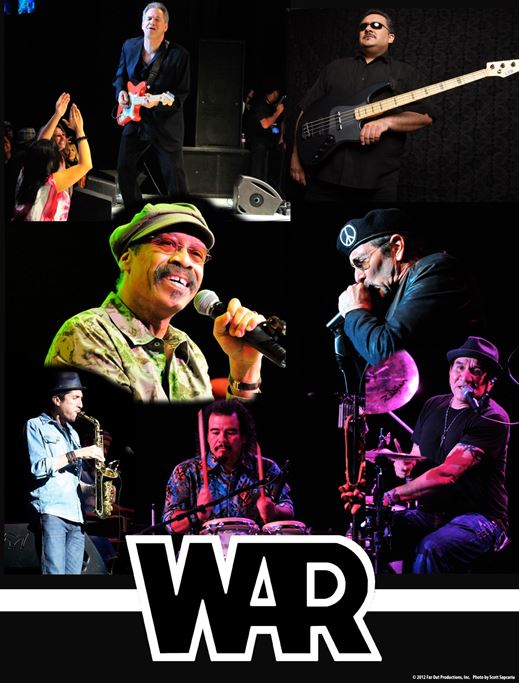 Jake Owen & Parmalee
Saturday, Sept. 26
Jake Owen
His Barefoot Blue Jean Night – debuted at No. 1 on Billboard's Top County Albums chart and delivered four consecutive No. 1 singles: the double platinum title track, the platinum "Alone With You," and the gold-certified "The One That Got Away" and "Anywhere With You" – Jake is riding high. He released his fourth album Days of Gold.
Parmalee
Parmalee's country rock sound has its roots in the bluegrass, traditional country, southern rock and blues covers the guys grew up hearing their families play. Tonight the grandstand will feel like Carolina.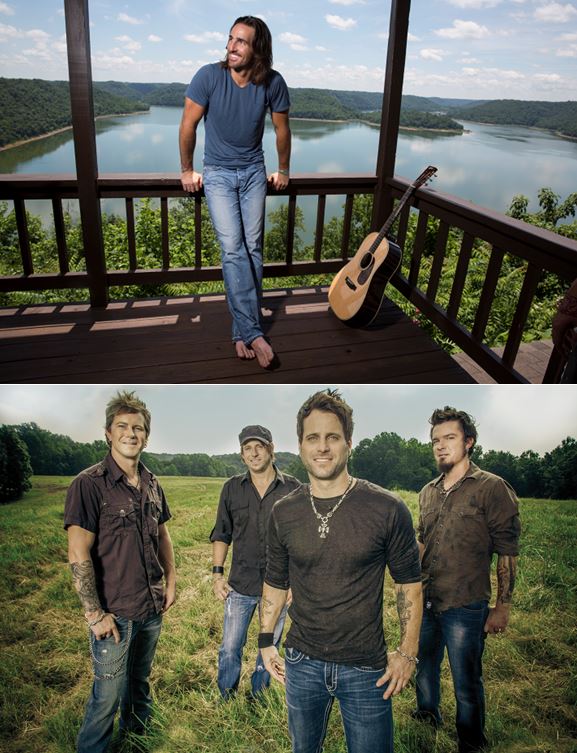 Who are you most excited to see?
To purchase tickets to our End of Summer Concert Series visit Ticketmaster.
***Fair admission is included with all concert ticket purchases.