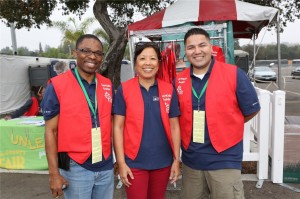 We've said it before and we will gladly say it again: Fair volunteers (Fairplex Ambassadors) are a vital part of LACF's core. Behind the Fair exhibits and learning experiences are hundreds of volunteers, selflessly giving their time and energy to the FairKids Field Trip program and Fair visitors.
In our new Volunteer Spotlight series we are sharing the experiences of some of our dedicated volunteers. This week's Volunteer Spotlight is on Julie Crocetti. 
Joining the Fairplex Ambassador Program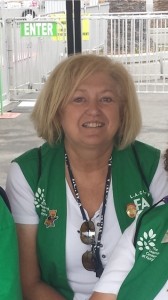 "I first started volunteering about four years ago. I came to the Fair to buy tickets for a show and saw the Administration building. I decided to walk in and ask about volunteering for the Fair."
Julie has been a part of our family ever since.
"[Volunteering] gets under your skin, then into the bloodstream and soon you'll want to keep doing more of it," she said.
Why volunteer? 
Volunteering allows Julie to enjoy one of her life passions: teaching. Prior to retiring, she worked as a hospice director and enjoyed teaching her employees best practices. After she left her job she found herself asking the question: "now what?"
"That's when I connected with Fairplex," she said. "I needed fun and purpose in my life. Volunteering with the Fair fills that need."
Julie now gets to use her passion for teaching at LACF. She enjoys sharing "hidden" Fair facts with FairKids students, especially information about the Flower & Garden Pavilion, and the wild animals in the Atrium.
Julie comes to LACF each year with the mentality of giving guests their best Fair experience possible. Her favorite part of the Fair Ambassador program? The LACF family. "It's like a homecoming [every year.] It's a family. The staff is great too. Everyone is a joy to work with."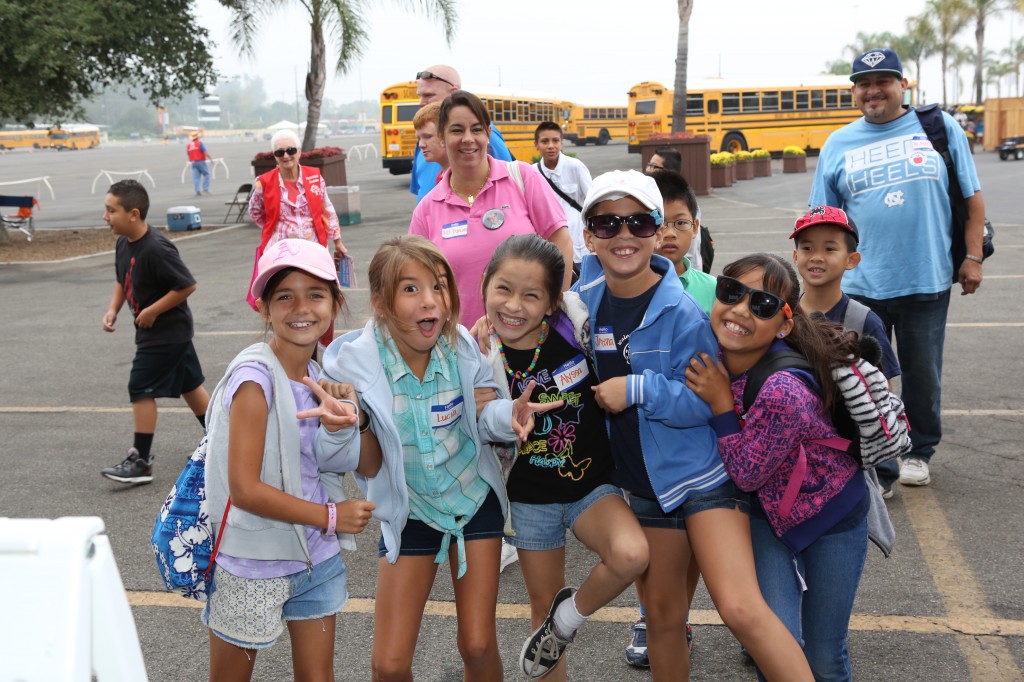 FairKids Field Trip Program 
"Every day at the Fair is an adventure." 
Volunteering has its fair share of challenges, but Julie loves what she does.
"It's a worthwhile program to give your time to. We wouldn't be here year after year if it wasn't. Every day at the Fair is an adventure, and every year is different and new."
Not only does Julie bring learning experiences to life for students and teachers, she mentors new volunteers too, and makes sure the whole team gets along. She goes above and beyond the call of duty when it comes to being a Fair Ambassador. But that's not how she sees it.
If you told her she was an amazing volunteer, she would shrug her shoulders, smile and say, "I'm just doing what I came here to do: help out."
To learn more about the Fair Ambassador program, visit the LACF Volunteer page.