There are all kinds of adventures waiting at Esmeralda's Traveling Circus! You could easily spend a whole afternoon here, watching the antics of The Conjurer, checking out the world's largest (and smallest) horses and seeing all the fun shows! Here are some of the things we saw on our visit:

Venardos Circus
Venardos Circus is new to LACF this year. Ringmaster Kevin leads his talented troupe of performers in a show full of singing, dancing, fire breathing and aerial acrobatics.
GoPro POV of the Aerial Arts Circus Show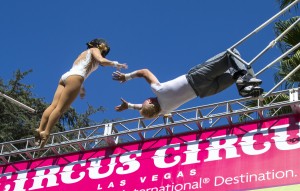 If you hear pop music and the cheering of the crowd, it probably means the Aerial Arts Circus Show has begun.
Trapeze artists perform amazing feats as they fearlessly flip, leap and spin in the air for a captivated crowd.
If you feel so inclined you can even try doing the trapeze yourself! Harness up and let the experts show you how to swing on the trapeze. Previous experience not required 🙂
Mango and Dango, favorites from Fairs past, also put on shows, pulling antics like dancing silly tangos, balancing on towers of chairs and pulling the audiences (quite literally) into the show! Other acts include This End Up and the Circus School. 
And if that wasn't enough adventure for a day… did you know you can also ride camels at Esmeralda's?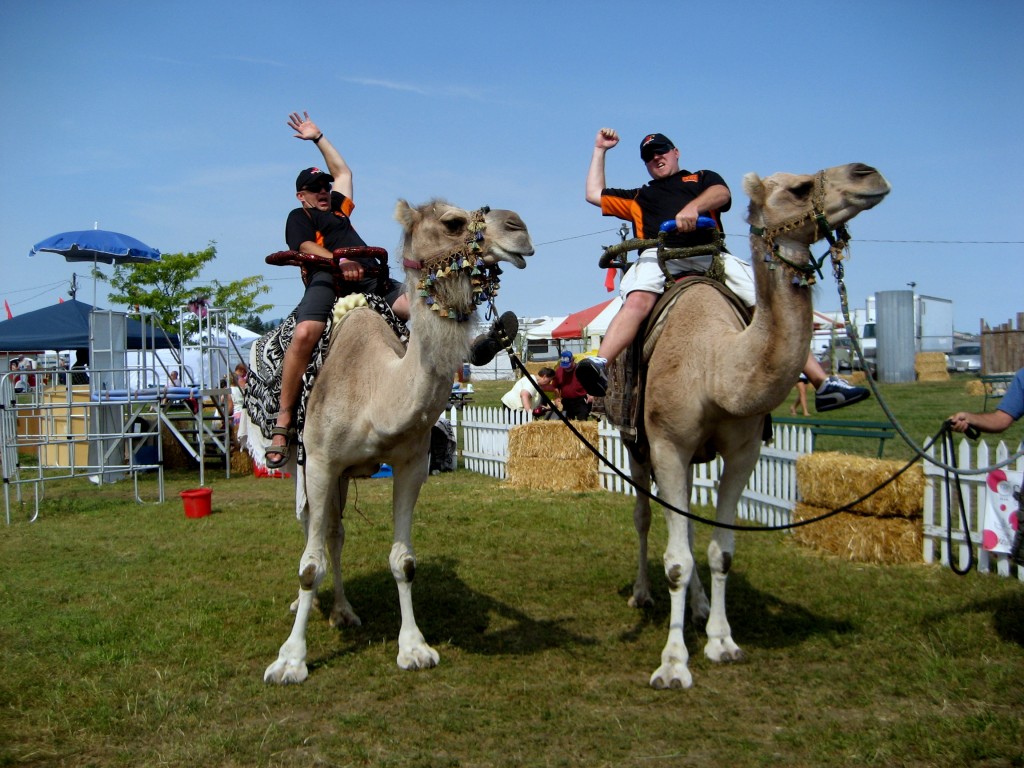 We want all our fans to experience the fun at Esmeralda's Traveling Circus and the rest of LACF which is why we are doing another blog giveaway!
Esmeralda's Giveaway
*Four LACF admission tickets
*Four RCS ride wristbands
*1 giant stuffed donut
To enter to win, leave a comment on this blog post telling us why you want to attend the Fair this year! Winner announced today on this blog at 5:30 p.m. PST. Good luck!
___________________________________________________
We have a winner! Congratulations to Wendy Munoz for being selected as today's blog giveaway winner. Wendy says: "My family & I would love to go to the fair this year, we haven't been yet and who doesn't love a circus show? My kids would be thrilled!"
Thank you to everyone who played! Make sure you like/follow us on Facebook, Twitter and Instagram for our final giveaways for the year!