If Mad Men, classic cars and Frank Sinatra sound like your cup of tea, we recommend taking a stroll through the Mid-Century Modern art exhibit, located in the Millard Sheets Art Center. Take a break from the heat and disappear into simpler times…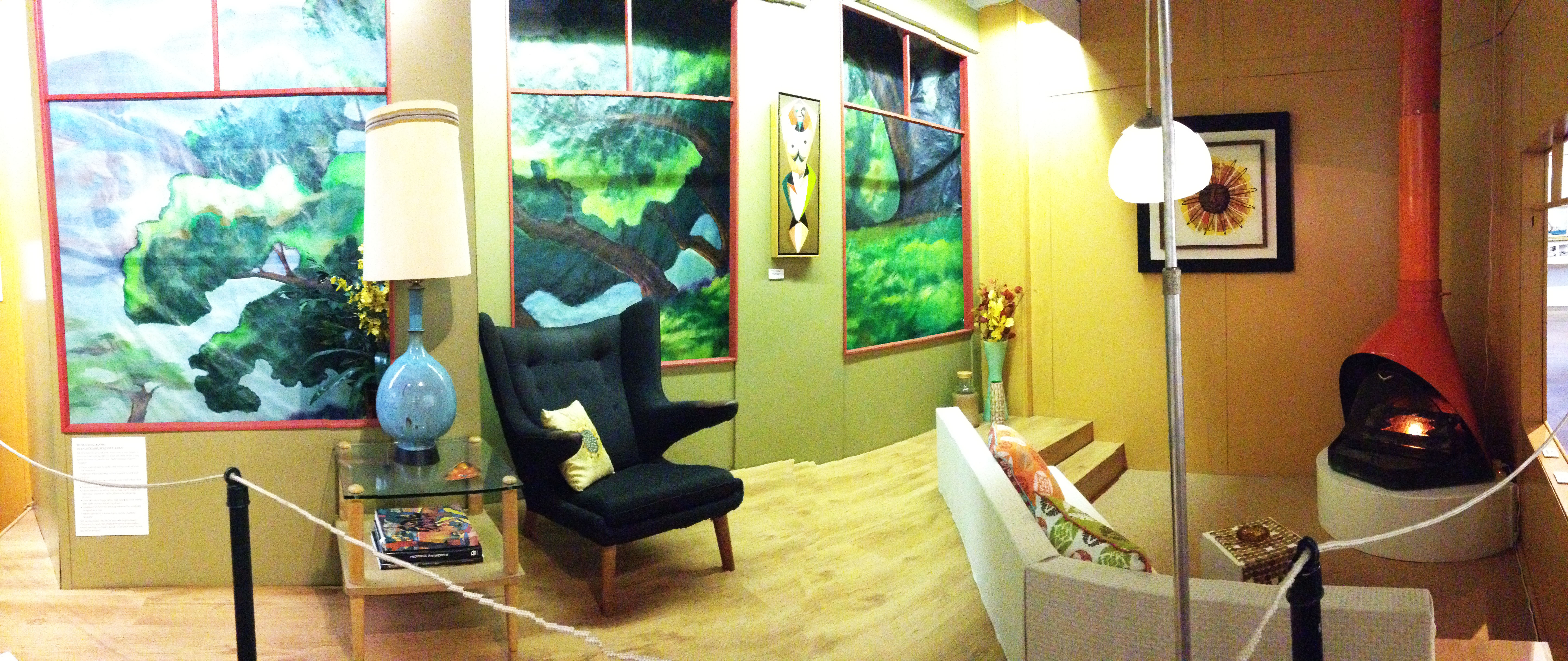 Mid-Century Modern Home Exhibit 
Upon entering you are greeted by the soothing sounds of Sinatra's voice, along with other musical favorites from the 1960s. To the left is a timeline that includes groundbreaking moments in history like landing on the moon in 1969.
Walking further into the gallery you will find a treasure trove of art, history and mid-century modern memorabilia.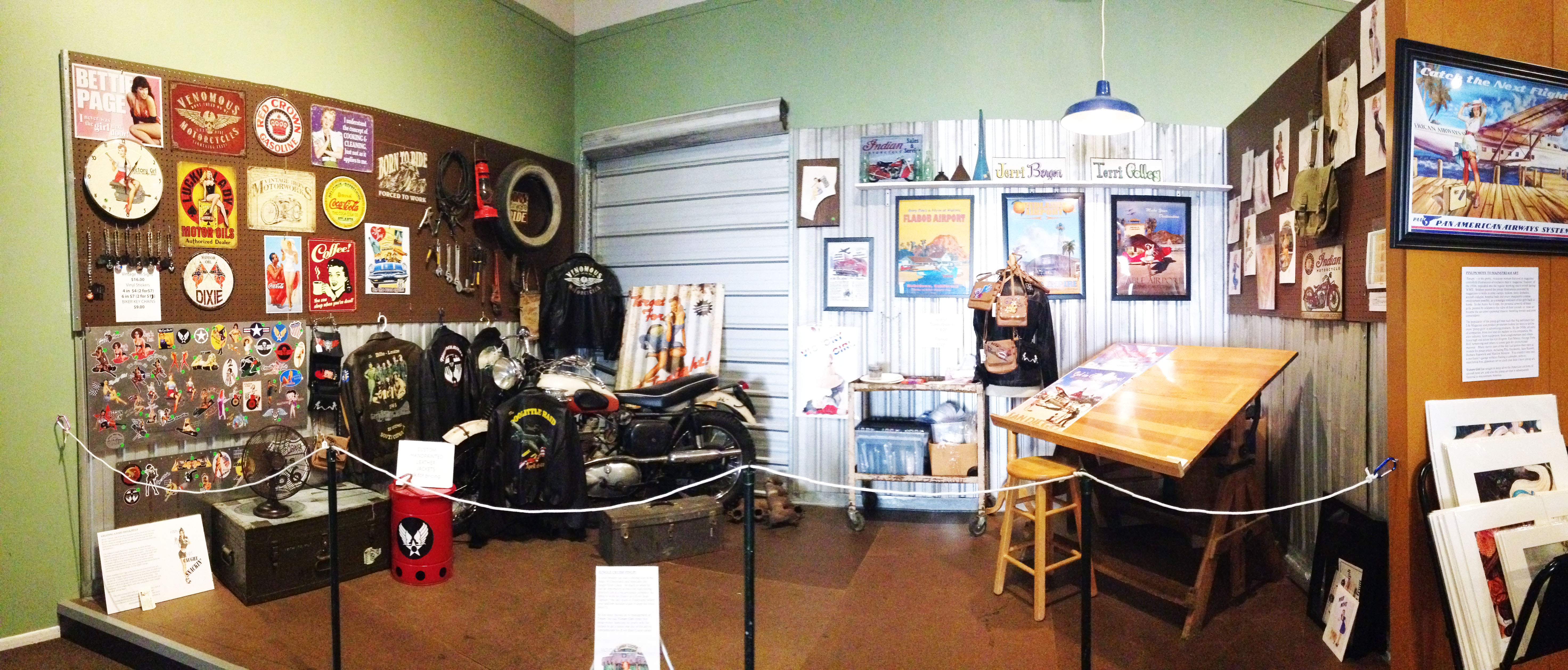 Craftsmen are here every day, creating beautiful pieces of art including woodwork, paintings, ceramics, sketches, jewelry and other unique works. Guests can get a first-hand look of the creation process and speak with the artists themselves.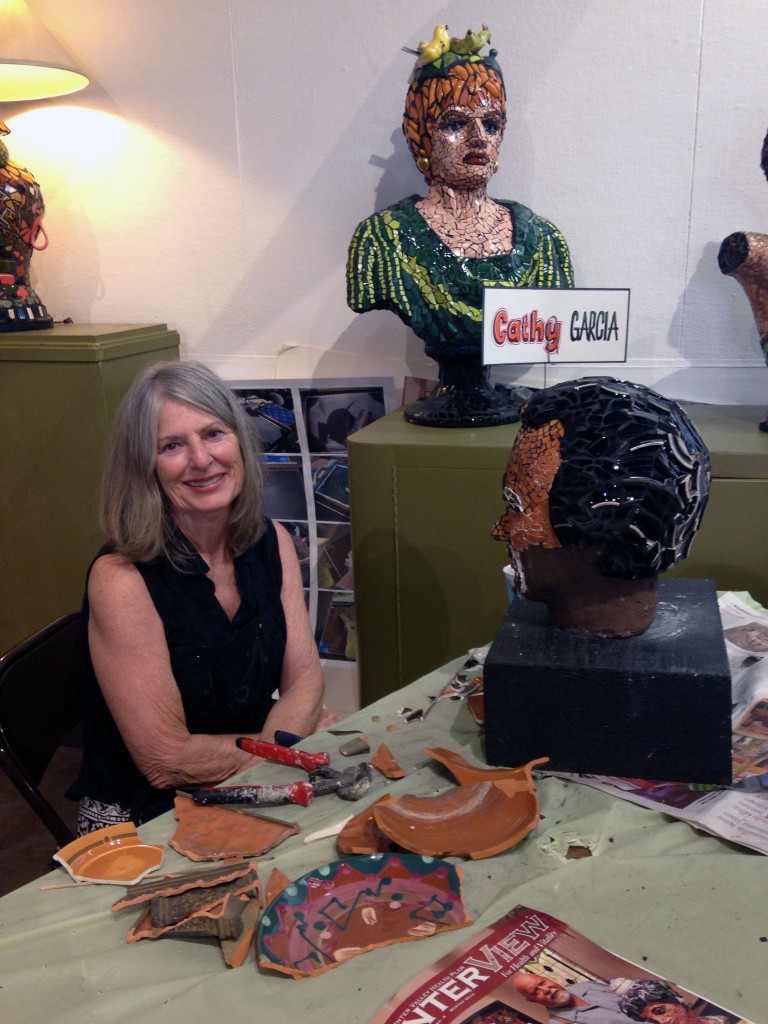 History buffs will enjoy a vast collection of treasures including clothing, furniture, posters, magazines, knick knacks and other memorabilia.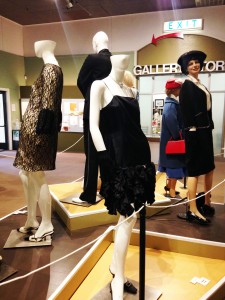 Familiar cultural icons like Marilyn Monroe, Lucille Ball (I Love Lucy) and others are easily recognized in their respective exhibits.
Two classic car models are also on display, although true car enthusiasts will want to visit the NHRA Motorsports Museum next door for models of cars throughout history.
The Millard Sheets Art Gallery is open year-round featuring student and local art exhibits. Educational classes are also provided through our career and child development centers with The Learning Centers at Fairplex.
We love seeing the different themes the art gallery has every year during the Fair, and this one is one of our favorites! Take a virtual tour of Mid-Century Modern in the gallery below:

Mid-Century Modern Giveaway
Come experience Mid-Century Modern for yourself! We are giving away an LACF Family-Four Pack, just for you! Enter for a chance to win:
*Four LACF admission tickets
*Four RCS carnival ride wristbands
*Four 5D attraction passes
To enter, leave a comment below answering this question: What is your favorite part of the Fair? Winner announced on Thursday, Sept. 18 at 3 p.m. Good luck!
______________________________________________________________________
We have a winner! Congratulations to Matthew Basset. Matthew's favorite part of the Fair is taking his kids and watching their faces light up with all the fun things to do at LACF. We hope his whole family enjoys making new discoveries and memories this year at the Fair!
Thank you to everyone who participated! Believe it or not, we read each and every entry and it makes us so happy to see how much fun you have with us. More giveaways coming soon so keep reading 🙂