In case you haven't realized this yet, here at LACF we have many exhibits and shows for you to discover and that will blow your mind away! One of these is World of Wonders located on The Farm Road.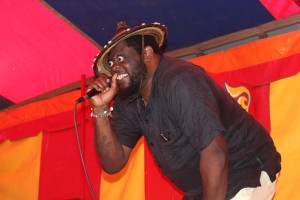 This 30-minute show features more than 75 oddities and is presented in a family manner with humor, special effects, and costumes. It is the perfect place to take your children and introduce them to a new form of entertainment. Along the way, please make sure you also indulge in all the fun…you deserve it!
In addition to 13 live acts, you will also be able to see a Viking Giant, a two-headed princess, Neandro the Sasquatch man, and so much more!
Here's a video of some of the things you'll see when you stop by World of Wonders. We are only showing you a few things because we would hate to spoil the party…we want you to see things LIVE!

You can catch these heart-stopping acts all day long, every day! The cost of admission is $5 for adults and $3 for children.
For more information, please visit www.lacf.com.
Also, please don't forget to share your World of Wonders pictures with us on social media using #discoverLACF.