Wedding bells rang at the Fair last Sunday as we celebrated our first Fair-y Tale Wedding on top of Picnic Hill! Some of you might remember the Fair-y Tale Wedding contest we had earlier this year when we selected four couples to exchange vows right here at the Fair.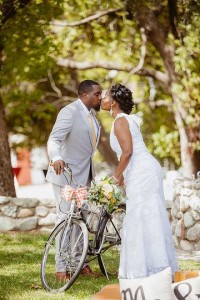 Darius & Clevette were the first couple to say "I do." You can read the story of how they met here. The couple brought a little East Coast love to the Fair as they traveled all the way from Maryland for this special occasion.
We handpicked special venues within the Fairgrounds for each couple and themed each wedding based off their location. Darius & Clevette's wedding theme was inspired by Picnic Hill. 
For those who aren't familiar with the Fairgrounds, Picnic Hill is a beautiful grassy area that sits right behind the Timber Mountain Slide and overlooks all of Broadway, the carnival and the Home & Garden sections.
Our creative team took the picnic theme to heart and created a wedding that transported guests from the flurry of the city and into a land reminiscent of carefree summer afternoons at the park.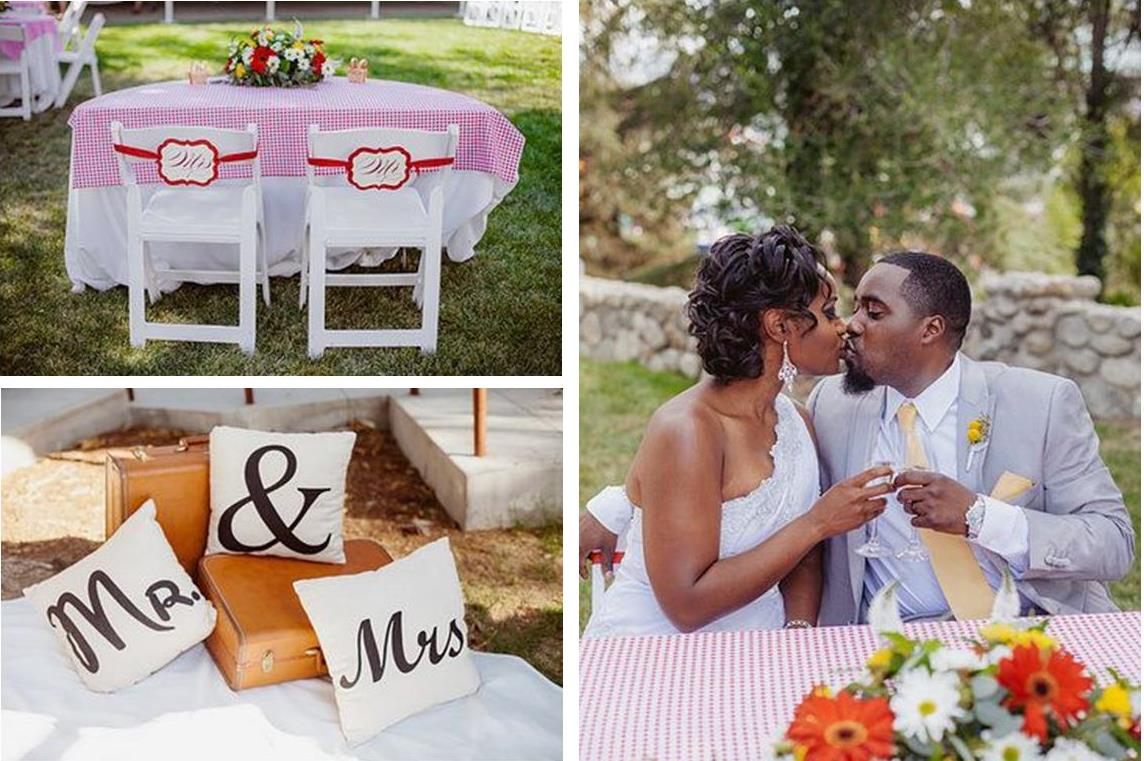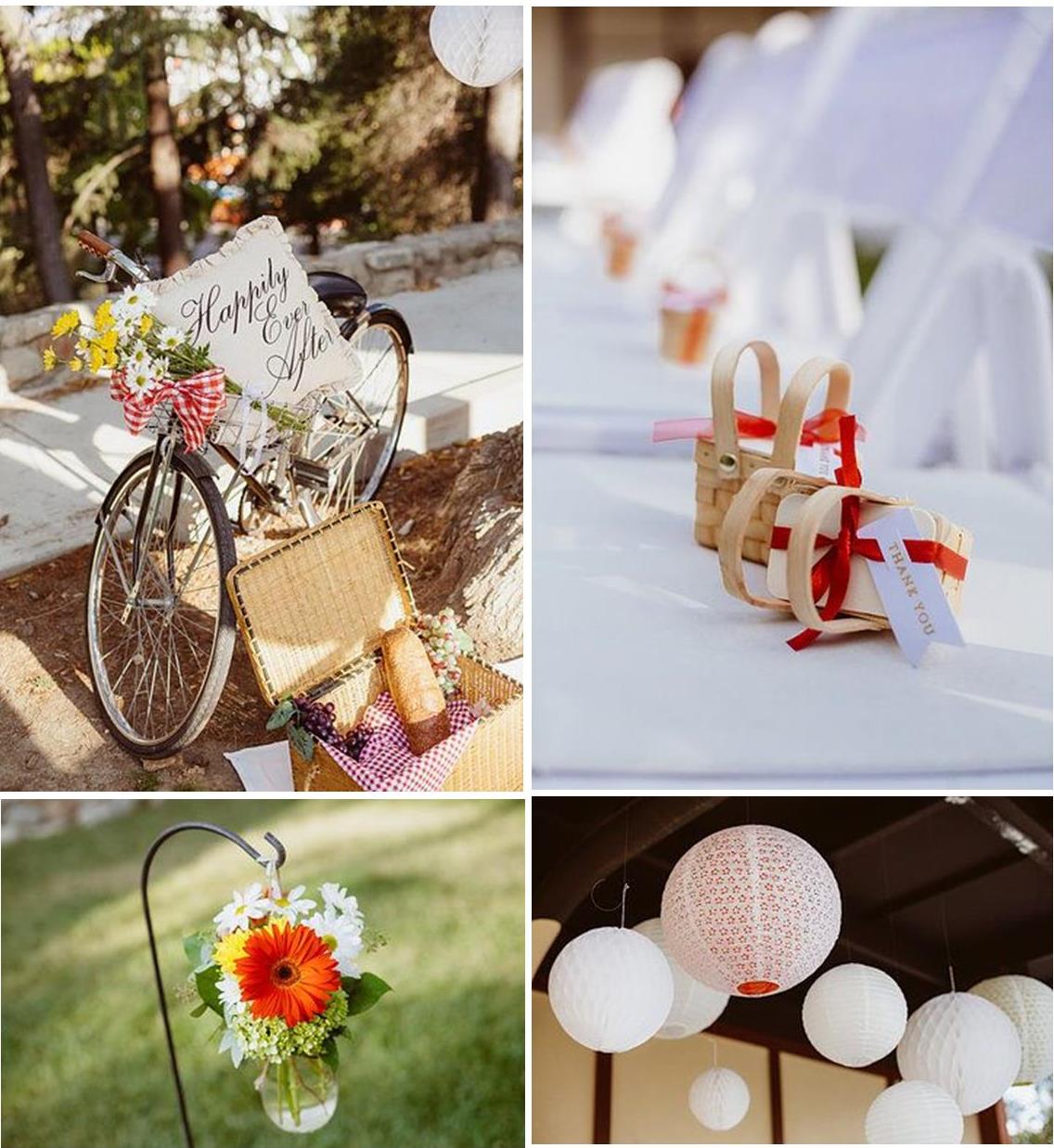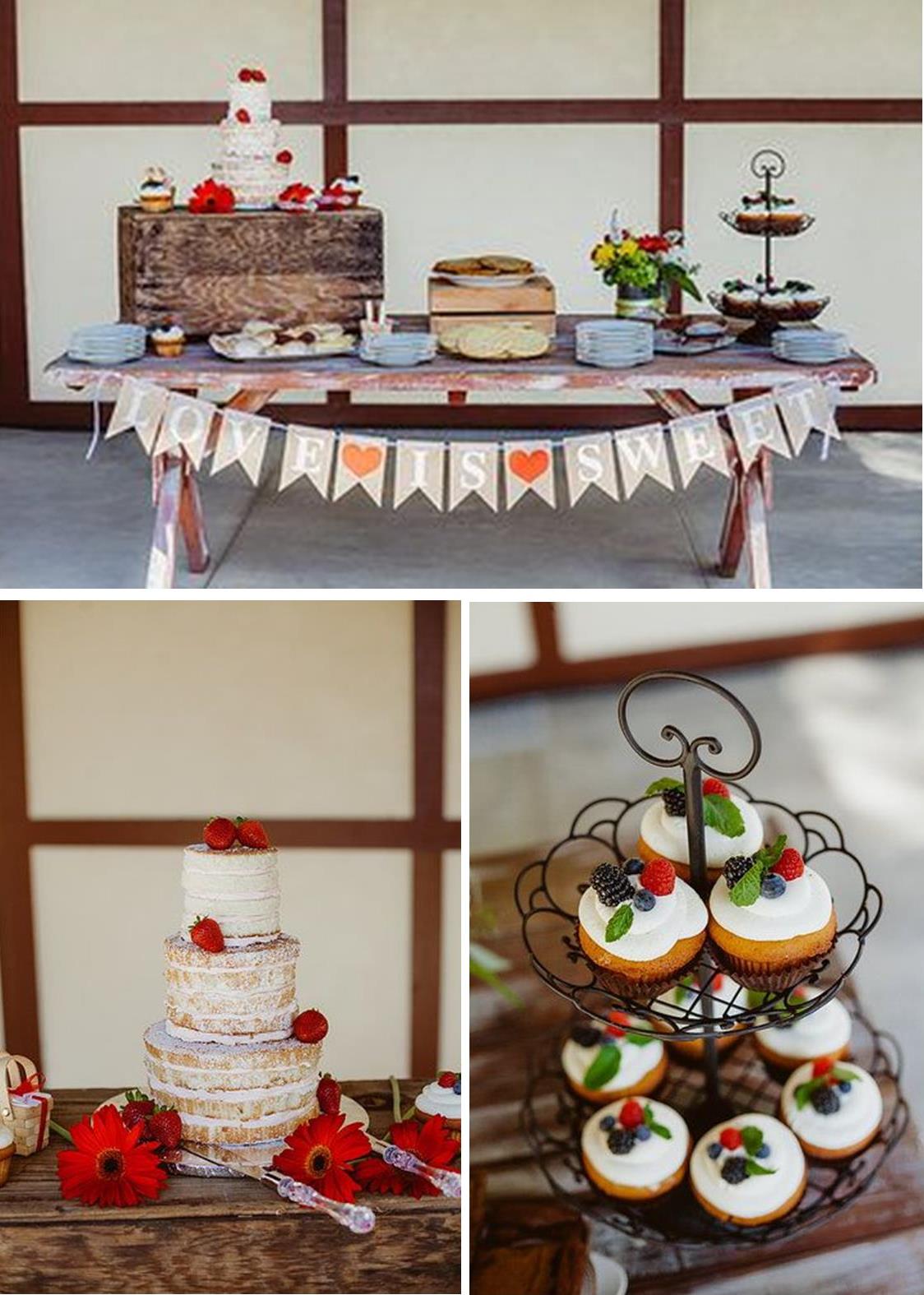 It was a joy to watch this very sweet couple exchange vows and celebrate with their closest family and friends. We wish them happy blessings as they step into this next chapter of their lives!
A special thank you to Wisteria Grove for donating such beautiful floral arrangements and to Some Crust Bakery for providing the wedding cake and baked goods!