The Grandstand got L O U D last night with the monster truck roars, motocross vrooms, fireworks and the cheers of the crowd. Motocross dare devils did some amazing flips, twists and jumps to the "oohs" and "ahhs" of an enthusiastic crowd:

Stunt after adrenaline-pumping stunt, the fun keeps on going!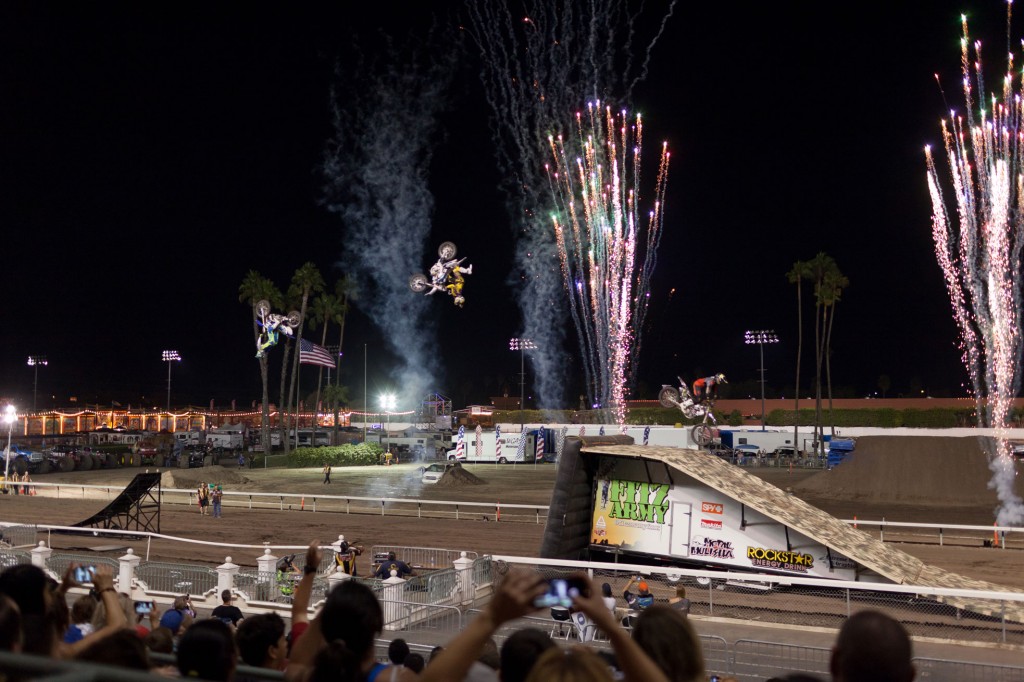 Bikes weren't the only vehicles flipping in the air last night… monster trucks got in on the action too. It's called "Flip Fest" for a reason! Returning favorite Outlaw did some fearless flips and so did some of our new drivers, including the youngest monster truck stunt driver, Rosalee Ramer.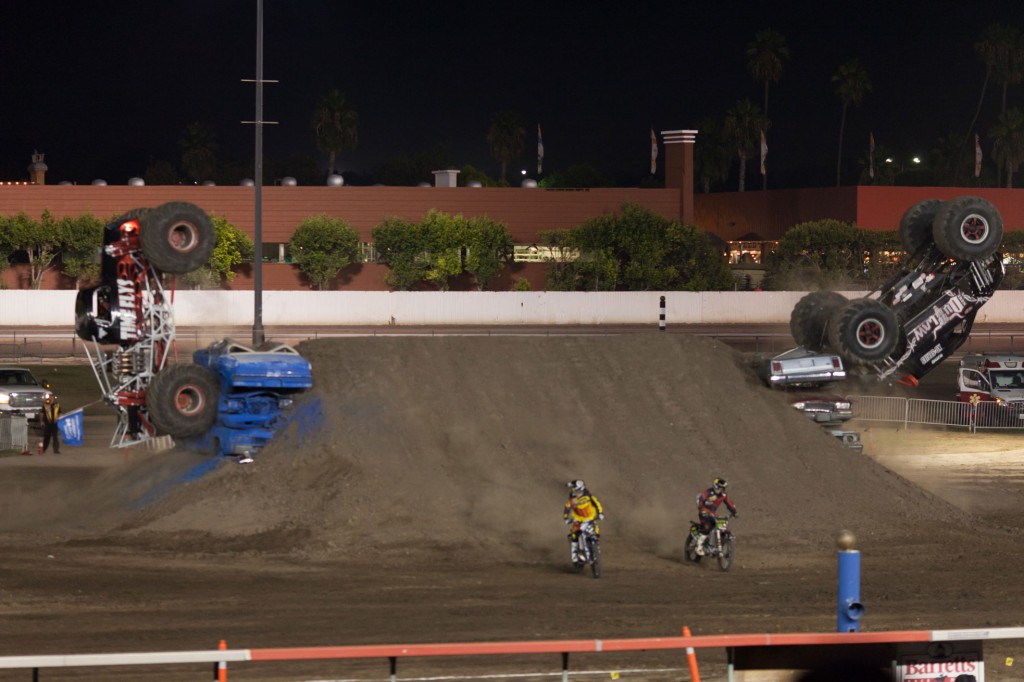 All in all, a very fun, very action-packed night.
See what else we have planned for our End of Summer Concert Series on our website!
P.S. We want to see your LACF experiences too! Share your moments with us on Facebook, Twitter and Instagram using #discoverLACF.