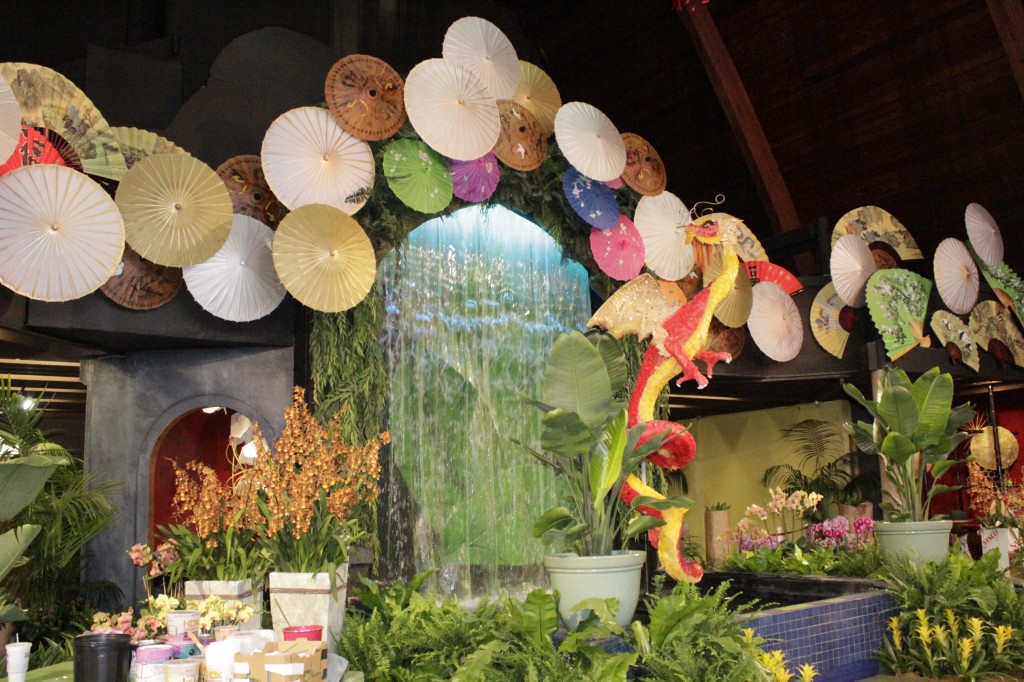 Do you like the smell of flowers? Are you looking for a place to become one with nature? If so, the Flower & Garden Pavilion will give you all of this and so much more! All you have to do is stop by this magical place when you visit LACF.
The theme for the Flower & Garden Pavilion this year is A Glimpse of China, and it is so fitting as we are looking to expose our guests to new information about this culture in a new and interesting way.
If you have visited this facility in the past, then you know this is one of the most popular stops, and by far one of the most beautiful and aromatic areas at the Fair.
Rest assured that the drastic transformation from last year's pavilion to this year's pavilion will awe you. One thing you will notice right away is that this year's colors are more vibrant than ever before.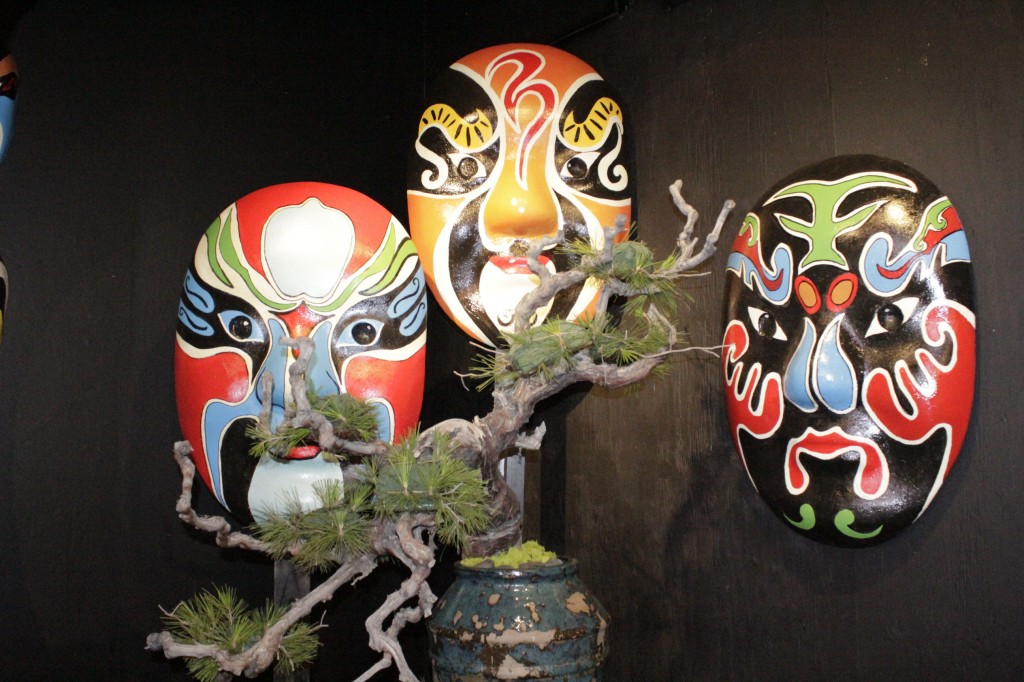 After walking around the facility for a few minutes, I ran into our Floral Coordinator, Jim Hynd, who told me everything there is to know about the countless varieties of flowers and plants. Here are just a few things he shared with me:
1. Since this year's theme is A Glimpse of China, guests can expect to see a very creative and colorful side of the Chinese culture. The plan is for guests to discover new things about this unique culture.
2. This is the Year of the Horse according to the Chinese zodiac, so we are featuring the Tang Horse. As soon as guests walk into the facility, they will be greeted by two of these historical and majestic horses.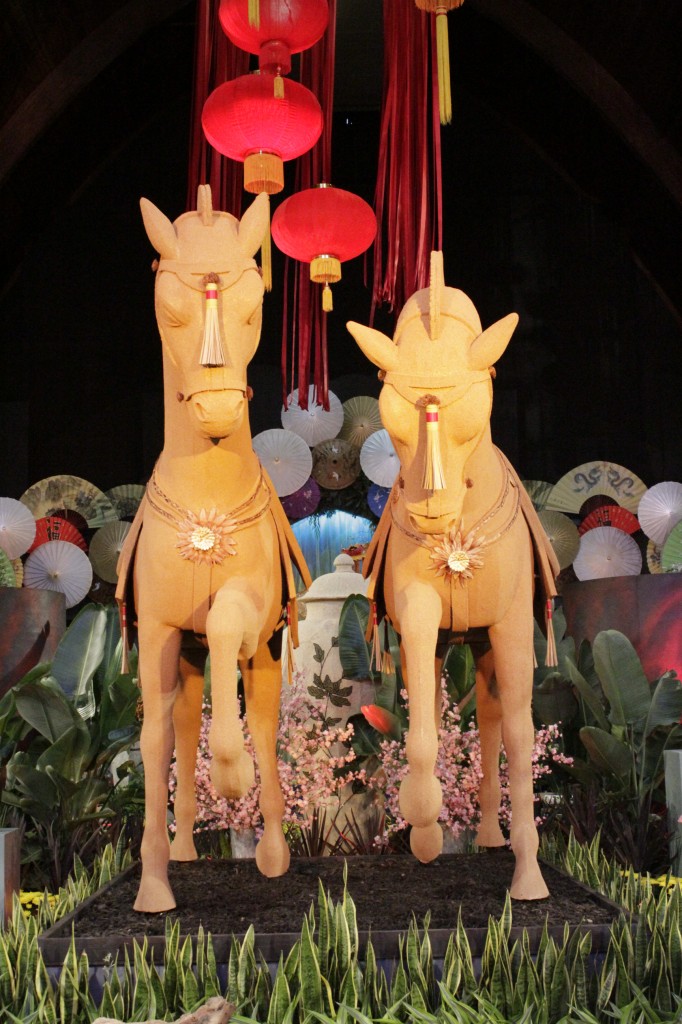 3. Artists from different backgrounds were recruited to create the beautiful murals, graphics and paintings that are spread across the building.
4. A beautiful collection of flowers and plants from a variety of environments will be featured. If you think coming one time is enough, think again. Jim said that the fresh cut flowers are changed every week. So, stopping by week after week is a must.
5. This is not only a great place to keep cool, but also a great place to take a picture in front of a beautiful waterfall.  Trust us, it's a great place for children to explore and feed their curiosity.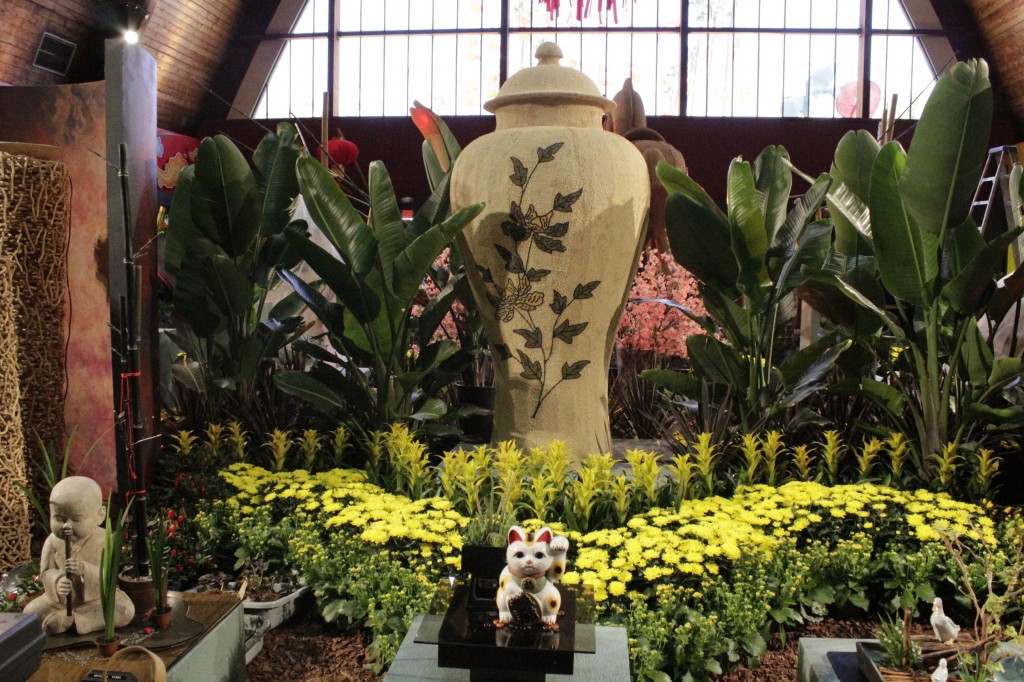 Whether you have been to the Flower & Garden Pavilion in the past or not, you will love what you will see and smell. The breathtaking landscape of flowers, waterfall, and cultural exhibits will transport you to a magical place. So, in the spirit of flowers being love's truest language, please join us in celebrating the Chinese culture.