Our third wave of End Of Summer Concert Series acts have been announced. Tickets go on sale tomorrow, July 30th! Check out the latest additions below: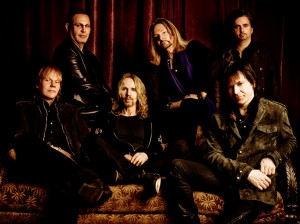 Styx (Sept. 12) 
"Come Sail Away," "Renegade," "Blue Collar Man" and "Fooling Yourself," are just a few of the hits immortalized by Styx. Styx continues to conquer the planet, one venue at a time, happily including the Los Angeles County Fair.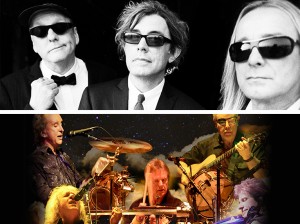 Cheap Trick & Kansas (Sept. 17)

Cheap Trick
Cheap Trick is one of the most covered bands of all time.  With timeless classics like "I Want You to Want Me," "Surrender," and  The Flame," Cheap Trick is a musical institution.
Kansas
Kansas is an American progressive rock band that became popular in the 1970s initially on album-oriented rock charts and later with hit singles such as "Carry on Wayward Son" and "Dust in the Wind."
The Manhattans
The Manhattans bring stellar legacy to the stage. With a list of numerous hits including  all-time hits "Kiss and Say Goodbye" and "Shining  Star," there is no doubt that The Manhattans are here to stay!
The Brothers Johnson featuring George Johnson
George Johnson delivers classic soul and funky R&B with hits like  "Strawberry Letter 23," "Stomp," "Tomorrow" and "I'll Be Good to You." Grab a date, dust off your bell bottoms and get ready to groove to the soulful classics that garnered Grammy Awards and gold & platinum LP's.
Lenny Williams
Lenny sounds better than ever. With mega hits "Cause I Love You" and "So Very Hard To Go," he is able to take the listener to the heart of love with soulful aplomb. No one does it better.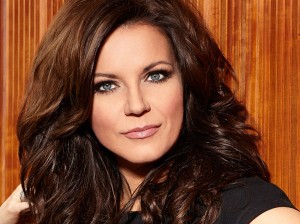 Martina McBride
Martina McBride has sold more than 18 million albums, which have included 20 Top 10 singles and six No. 1's. She's earned more than 15 major music awards, including four wins for Female Vocalist of the Year from the Country Music Association and three wins for Top Female Vocalist from the Academy of Country Music. She also just released a new cookbook titled "Around the Table."
Dustin Lynch
He's been called the new hat in town by Rolling Stone . His self-titled Broken Bow Records debut hit No. 1 on Billboards' Top Country Albums chart and the lead single, "Cowboys and Angels,' exceeded platinum followed by "She Cranks My Tractor," which became a No. 1 video on GAC's Top 20 Country Countdown and then came "Where It's At." We're glad he's here, enjoy the show.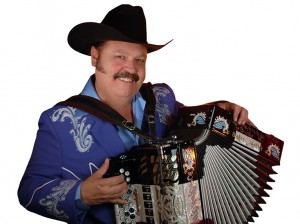 Ramon Ayala y sus Bravos del Norte (Sept. 21) 
He's defined norteño music, making him a superstar on both sides of the El Rio Grande. Ramon has won and has been nominated for several Grammy awards. In 2001 Ramon was awarded an American Grammy award for the album 
En Vivo…El Hombre Y Su Musica 
in addition to two Latin Grammy's for the albums 
Quemame Los Ojos
 and 
El Numero Cien.
Who are you most excited to see?
View the rest of our lineup and purchase tickets on 
Ticketmaster
. Fair admission is included with all concert ticket purchases. We can't wait to announce the FINAL line-up on August 5th!