Our End of Summer Concert Series lineup keeps on growing! Whether it's classic rock, alternative, R&B, hip-hop, pop or country you crave, we have it all. Tickets go on sale today for the following:
David Nail & Easton Corbin feat. special guest Jamie Lynn Spears (Sept. 1)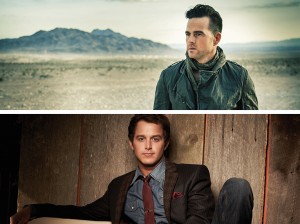 David Nail
From his No. 1 single "Let It Rain" to "Whatever She's Got," and "I'm a Fire" which just sums it all up. David Nail will bring it all during his first appearance at the Los Angeles County Fair. A big welcome to the Grammy-nominated artist.
Easton Corbin
Easton Corbin is the first country male artist in 17 years to have his first two consecutive singles reach No. 1 – "A Little More County Than That" and "Roll With It." He was named 2010 Top New Country Artist by Billboard and we're loving that he's at the LACF.
Jamie Lynn Spears
Her official music debut comes in the form of country ballad "How Could I Want More." Jamie Lynn has appeared on television shows Crossroads and Nickelodeon's All That and most notably starring as the title character of Zoey 101.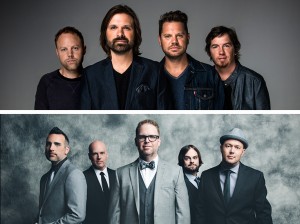 Third Day & MercyMe (Sept. 10) 
Third Day
Third Day's latest album, Miracle, is a testament to the power of music. Faith, passion and rock 'n roll swagger coalesce on the band's 12th album, a simmering brew of potent rock anthems infused with life-affirming lyrics.
MercyMe
MercyMe is an American contemporary Christian band. Their first album Almost Therepropelled them into the mainstream spotlight with smash hit "I Can Only Imagine." The album went on to sell more than 2 million records in only three years and earned the band an American Music Award nomination.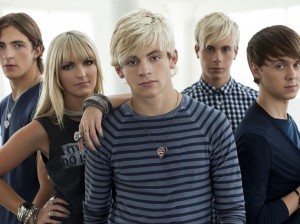 R5 (Sept. 13) 
In 2014 R5 rocketed onto the Billboard Top 200, debuting at No. 24 and hitting No. 2 on the iTunes Pop chart with debut album Louder. 
They've rapidly emerged as an exciting new voice in the world of pop rock.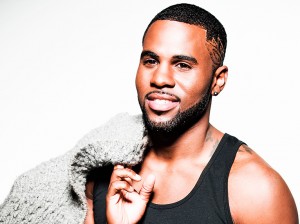 Jason Derulo
 (Sept. 24) 
With 30 million singles sold worldwide, more than 1 billion views on YouTube; five Top 5 U.S. radio singles in the Top 40 format; cumulative U.S.radio audience of more than 12.5 billion; 17 million social media fans and followers; and his latest hit "Wiggle." Think you know Jason Derulo?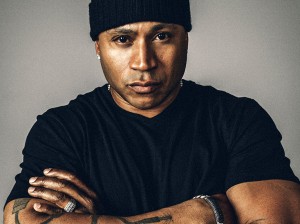 LL Cool J feat. DJ Z-trip with special guest Salt-N-Pepa
LL Cool J
LL Cool J fell in love with hip-hop music when he was 9 and is regarded as one of the most successful rap artists of all time. He always wears a hat and wears one of his pant legs roll up and LL Cool J stands for "Ladies Love Cool James."  He also has a successful acting career,
DJ Z-Trip
Appearing with LL Cool J and considered one of the best live performance DJs in history by both fans and peers. Fans voted him "America"s Best DJ" in 2009, beating out more than 100 other DJ's.
Salt-N-Pepa
They were the first all-female rap crew and amassed a string of hits including "Push It," "Shake Your Thang,"" Shoop," and "Whatta Man" and Grammy winner "None of Your Business." You'll have a great time at this concert, enjoy.
Needless to say, it's going to be a fun concert season at LACF! View the rest of our lineup and purchase tickets on Ticketmaster. Fair admission is included with all concert ticket purchases.