Our Fair-y Tale couples have been selected and the wedding planning has begun! In this first part of our wedding series we will give you a sneak-peek at the themes and décor for each wedding.
The LACF Creative team is busy designing the themes for each couple's big day, based on their event venue inside the Fairgrounds. Our team has designed mood boards representing the theme/décor ideas for each wedding. Each theme is unique to the couple and the venue they are getting married at.
Keep reading to get a preview of Fran & Darryl's special day:
The Champagne Court: Fran & Darryl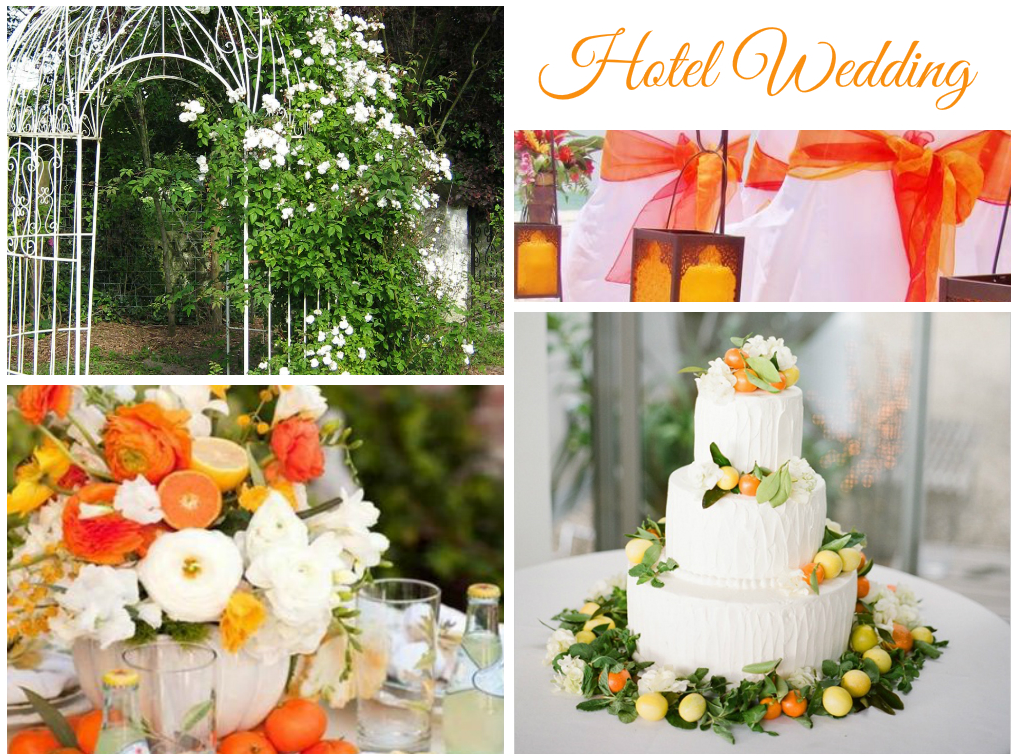 Fran & Darryl are saying "I do" in the Champagne Court at the Sheraton Fairplex Hotel, located right next to the Fairgrounds. The expansive lawn space is the perfect canvas for a citrus-themed wedding.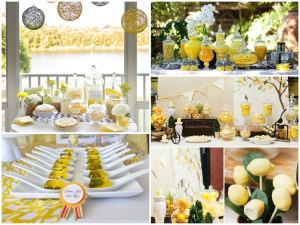 The Creative team is infusing bright orange, lemon yellow and sage hues into the floral arrangements, wedding cake, altar and other elements. Brightly colored lemon sweets, a lemonade stand photo booth and elegant table arrangements are just some of the fun ideas brewing in our minds.
The citrus theme was inspired from LACF's agricultural roots. The scents and color scheme creates a fresh, summery atmosphere for the morning ceremony and is a fun contrast to the deep-fried traditional Fair foods we are known for. Lemons and oranges are still grown on the Fairgrounds and will be picked fresh to be used as part of the wedding décor!
Each couple's wedding is designed by LACF event specialists. Everything you see at the Fair, from the unique settings in our new Grinding Gears nightclub to the colorful, whimsical backdrops of the DIY Design Studio are built by the skilled hands of our in-house Creative team and that same talent is being poured into our weddings!
Stay tuned for updates on Fran & Darryl's wedding planning and for sneak-peeks from our other couples' wedding plans.
For more information on LACF attractions and events, visit www.lacf.com.