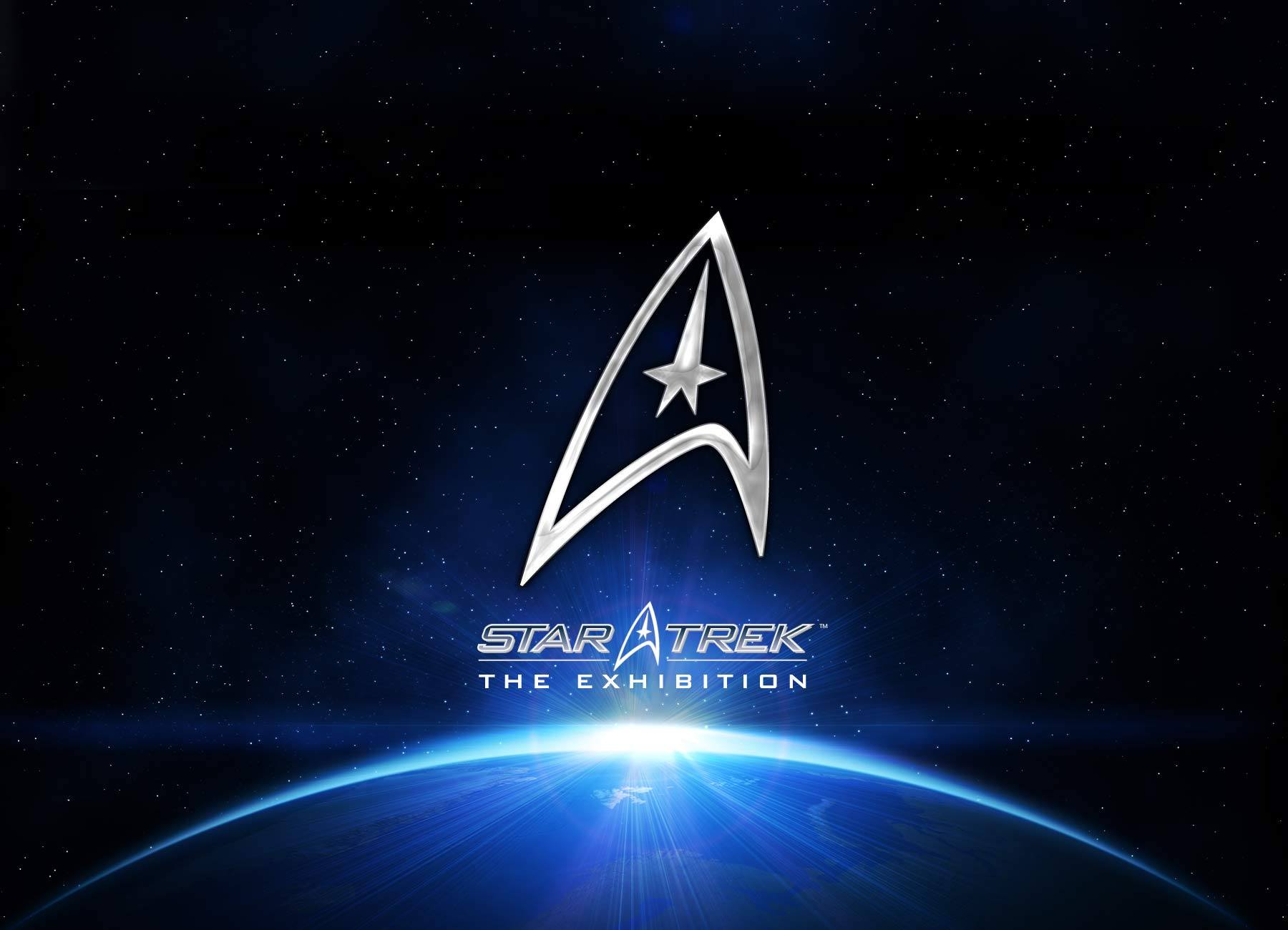 Live long and prosper, Hot Blog On A Stick Fans! Today is Star Trek Day at the L.A. County Fair. Trekkies are invited to don their Star Trek gear (shirts, insignias, costumes, wigs, the works) and receive free admission to the Fair from 10 a.m. – 1 p.m.
Some of our Fair fans ready to celebrate Star Trek Day
Once inside the Fair, fans are invited to check out our brand new Star Trek exhibit which is a world of its own! Upon entry guests are engulfed in a sea of costumes, sets, props and trivia while the Star Trek soundtrack plays in the background.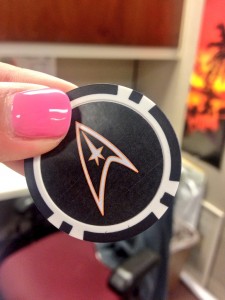 Adding to the frenzy, we have one-of-a-kind Star Trek coin collectibles at the ticket booth outside the exhibit. They're pretty spiffy, if I do say so myself.
Even if you aren't a Trekkie, you have to admit that Fair guests dressed in Star Trek garb, while noshing on deep-fried Twinkies and sipping beer is quite a sight to see.
The fun continues after the sun goes down. Guests (dressed up or otherwise) are invited to a special screening of Star Trek: Into Darkness on top of Picnic Hill at 8 p.m.
Movie under the stars, Fair food and a view of the carnival in the background… not a bad way to spend a Saturday night 🙂
Keep checking here for updates and new photos as the day goes on!
Star Trek fans enjoy the Fair and wait in line for the exhibit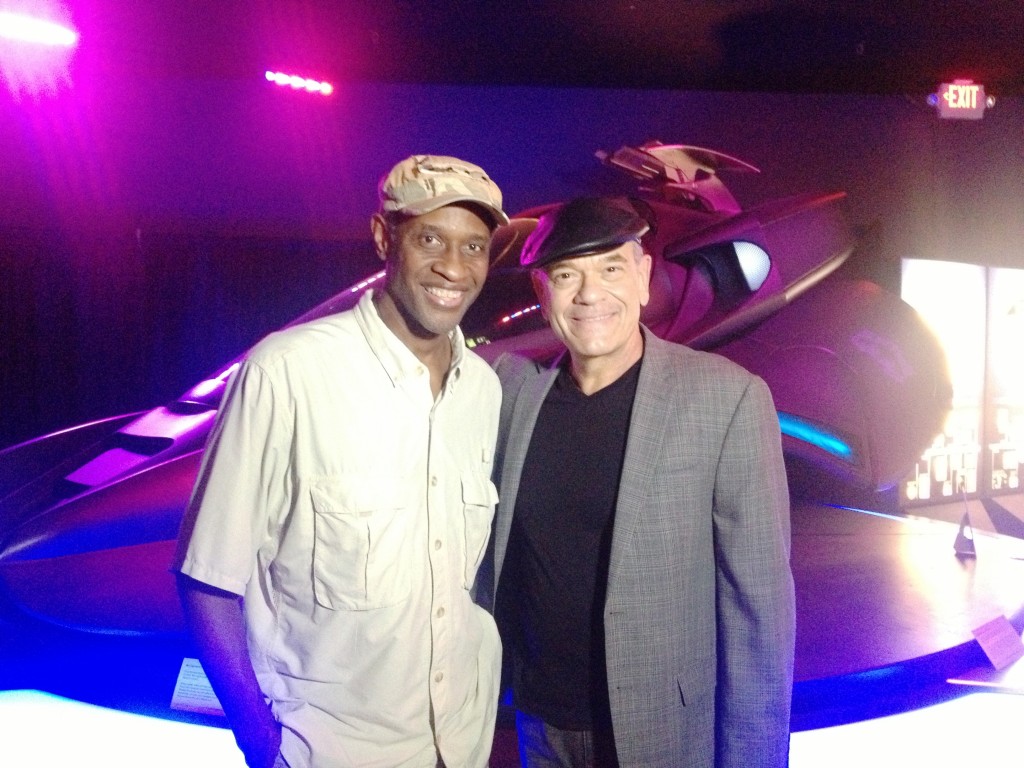 Actors Tim Russ (left) and Robert Picardo (right) signed autographs for Trekkies this afternoon at the exhibit.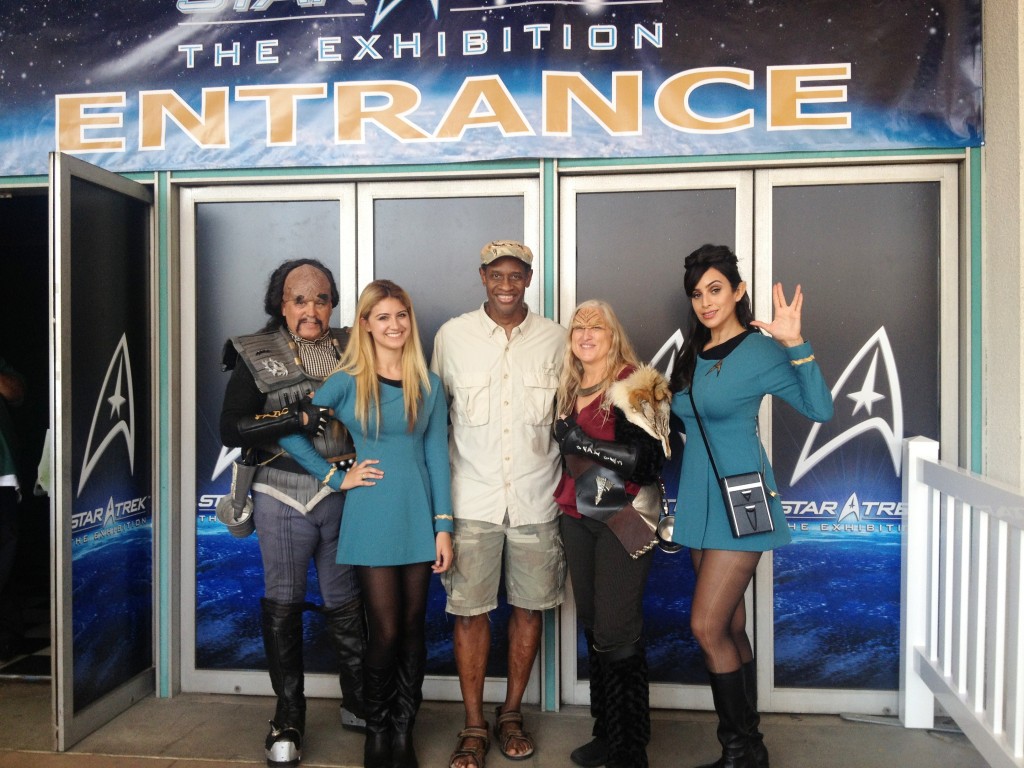 Live long and prosper at the L.A. County Fair!

All in all, Star Trek day was an absolute success. All the Klingons have returned to the mother ship for the time being, but it was a blast having them visit for a spell… And from the footage below, it seems like they had a pretty good time too 😉

 Klingons just wanna have fun…