The Flower & Garden Pavilion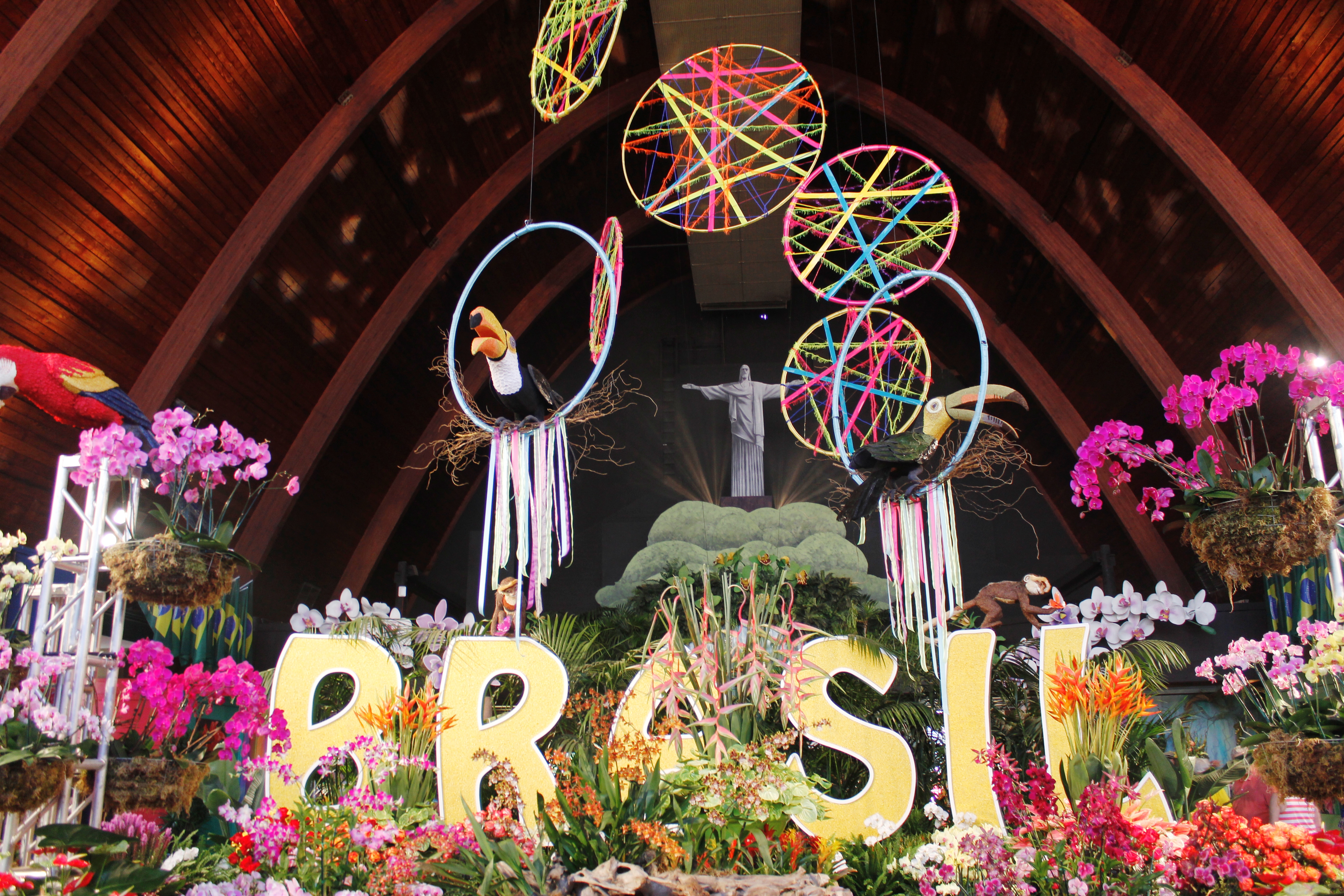 Flowers, birds and fresh air greet you as you enter the Flower & Garden Pavilion
Last month we gave you a sneak peek of what the Flower & Garden Pavilion was transforming into: a rainforest paradise. Inside the pavilion is a beautiful, breathtaking landscape of flowers, waterfalls and exhibits celebrating the culture of Brazil.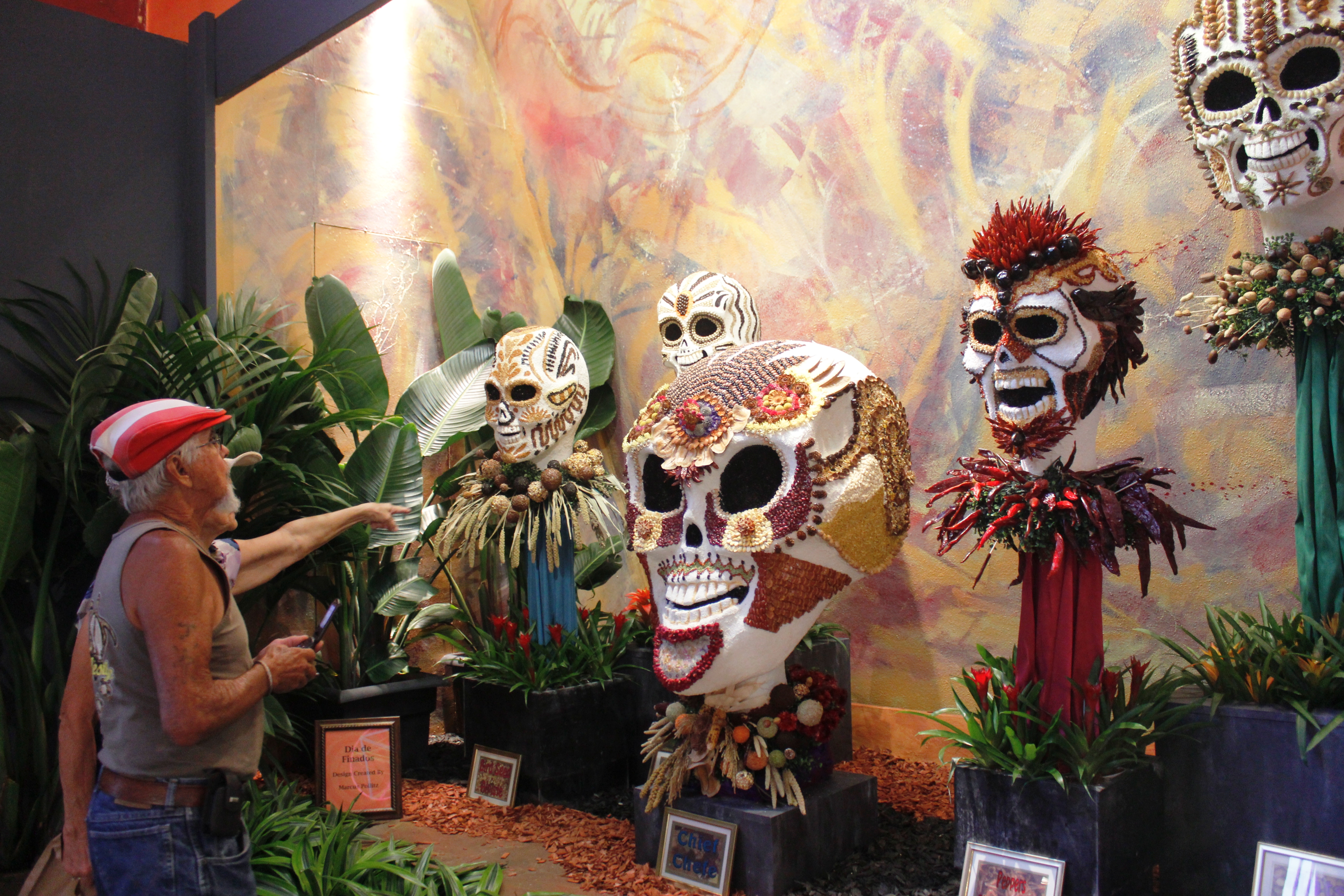 Dia de Finados – All of our skulls were made from plants and seeds!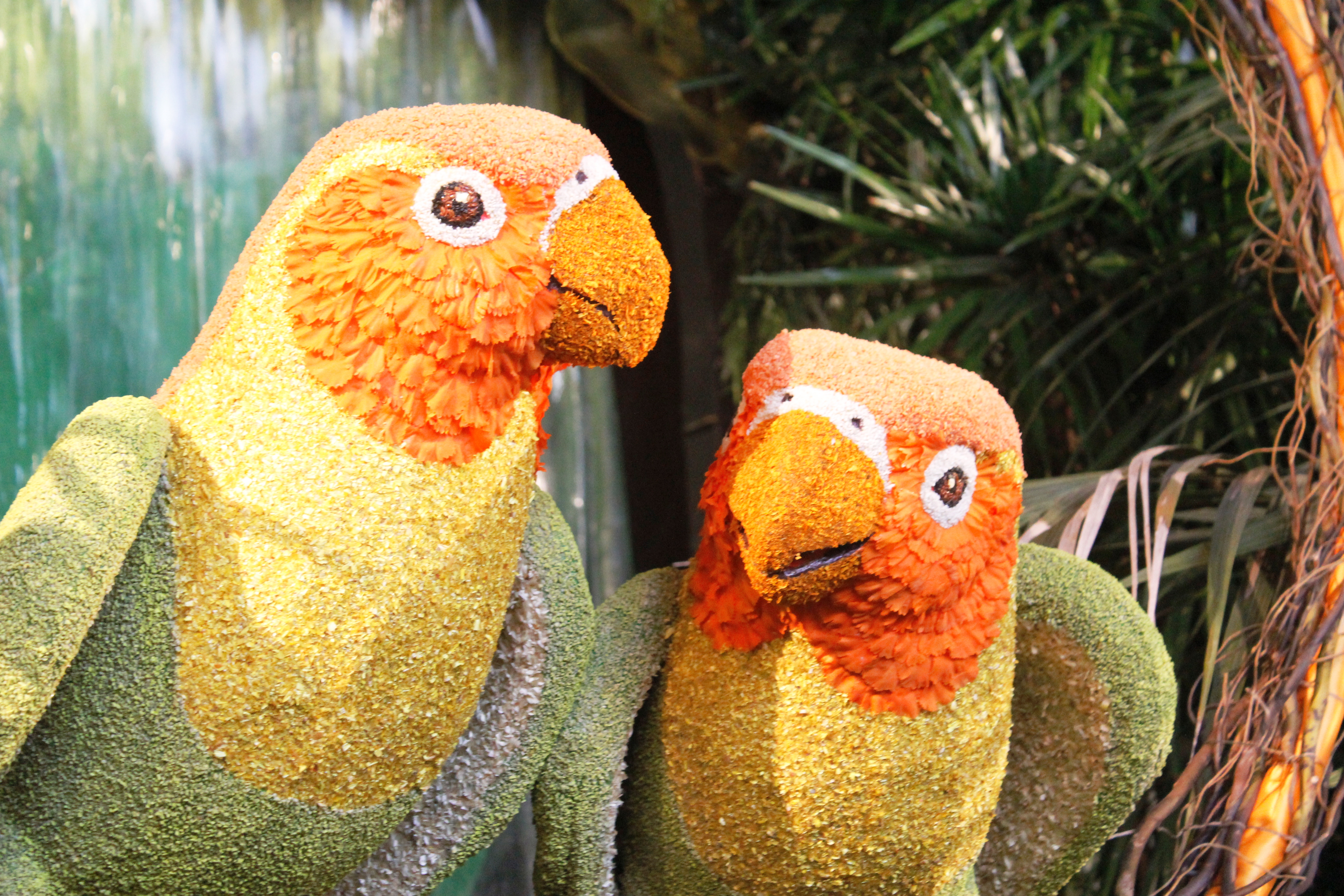 Giant toucans preen on their perch as they watch Fairguests walk by
Orchids are featured prominently in the exhibit. It's the national flower of Brazil! There are other colorful plants too, including the Carnival Rio Rose. It was shipped overnight from the Netherlands right here to the L.A. County Fair! These roses feature the colors of the rainbow and makes for a beautiful display for the pavilion.
The Atrium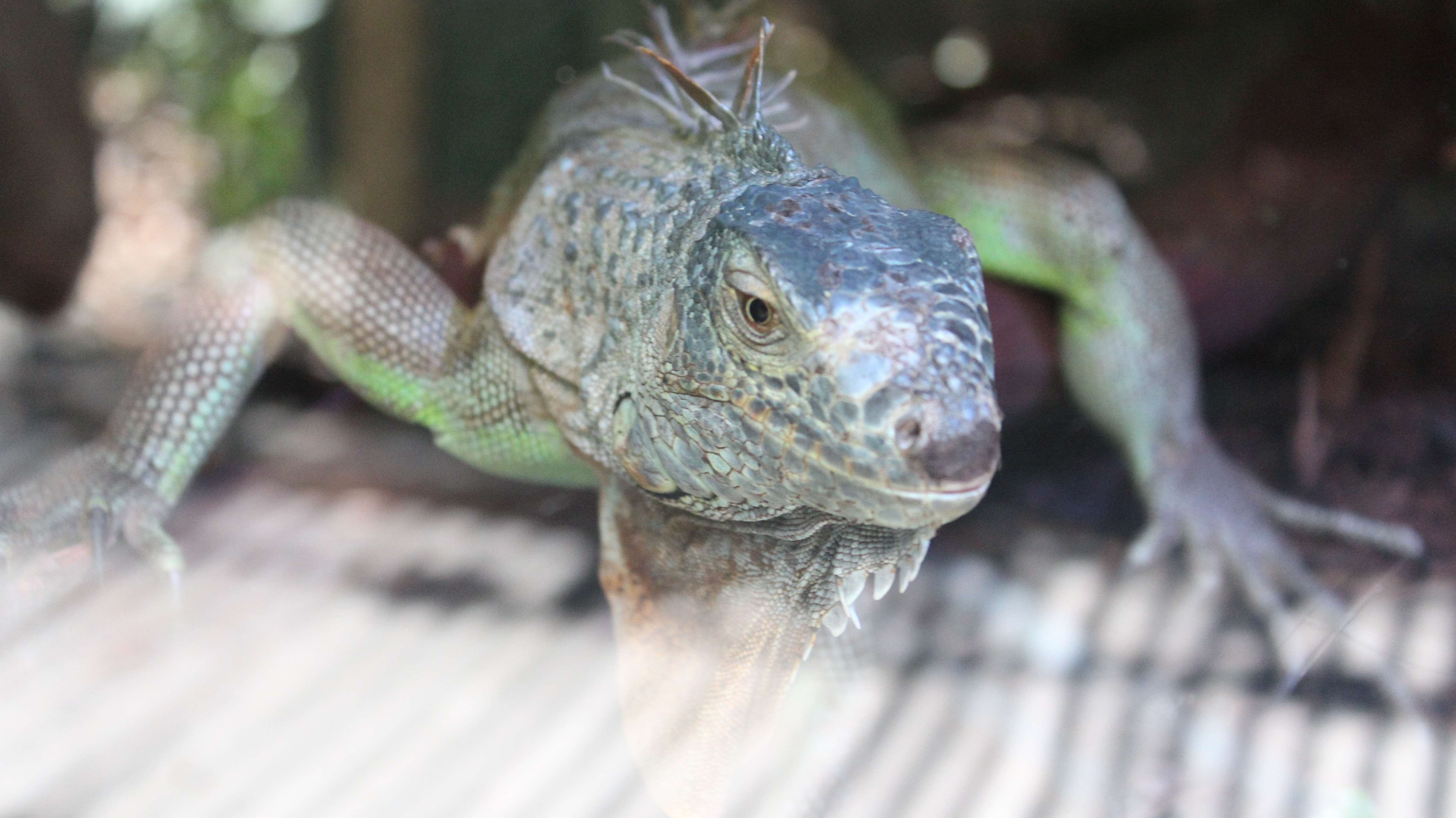 Upon entering the Atrium you will be greeted by cascades of water and perhaps a thunderstorm or two. Mist rises from small pools and the sides of the atrium are flanked by boa constrictors, river turtles and tropical birds like the macaw and the toucan.
Tucked into the far right corner of the exhibit is my personal favorite: Paco the Sloth. This two-toed fella is about as lazy as lazy can get but it suits him. Sloths have a lifespan of 30-40 years, which is a pretty long time for an animal. Then again, if all animals slept for 15 hours a day, they might have longer lives too 😉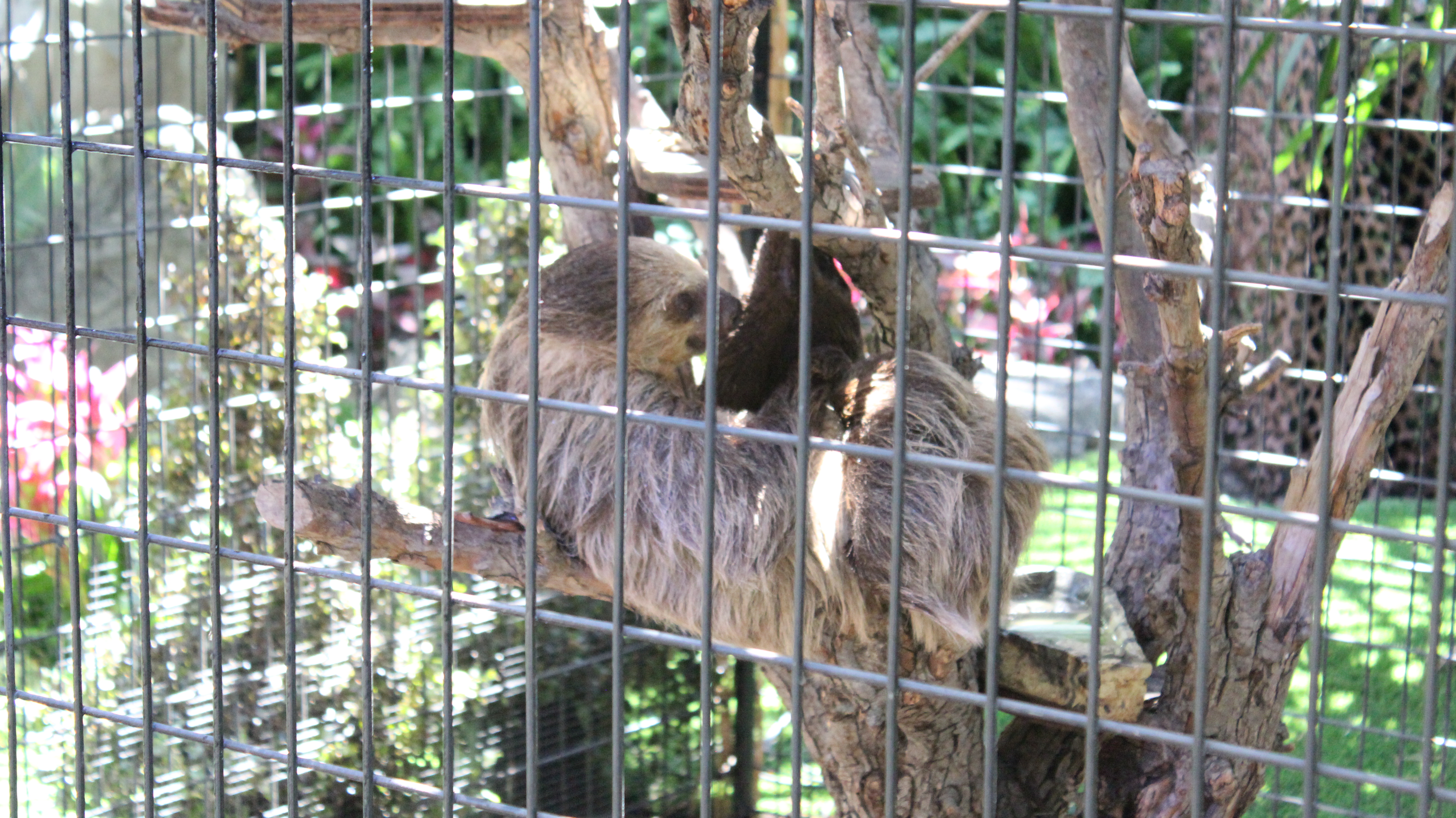 Meet Paco the Sloth
Sloths spend the majority of their time sleeping and eating in the treetops. They eat leaves, shoots and fruits that grow in the trees and get their water from juicy plants (which run aplenty in the humid rainforest.) Sloths also raise their young up high in the branches of their home. Despite hardly moving themselves, mama sloths carry their young with them as they navigate the tree tops.
As it is, Paco seems pretty content vegging out in his cozy habitat, surrounded by his rainforest friends and Fairguests.
Paco's Giveaway
For today's giveaway winner's will receive:
4 Fair tickets
4 carnival ride passes
4 Hot Blog On A Stick tees
To enter, leave a comment with your favorite rainforest critter. Winner will be selected at random and announced tomorrow at 12 p.m.
Thanks and good luck!