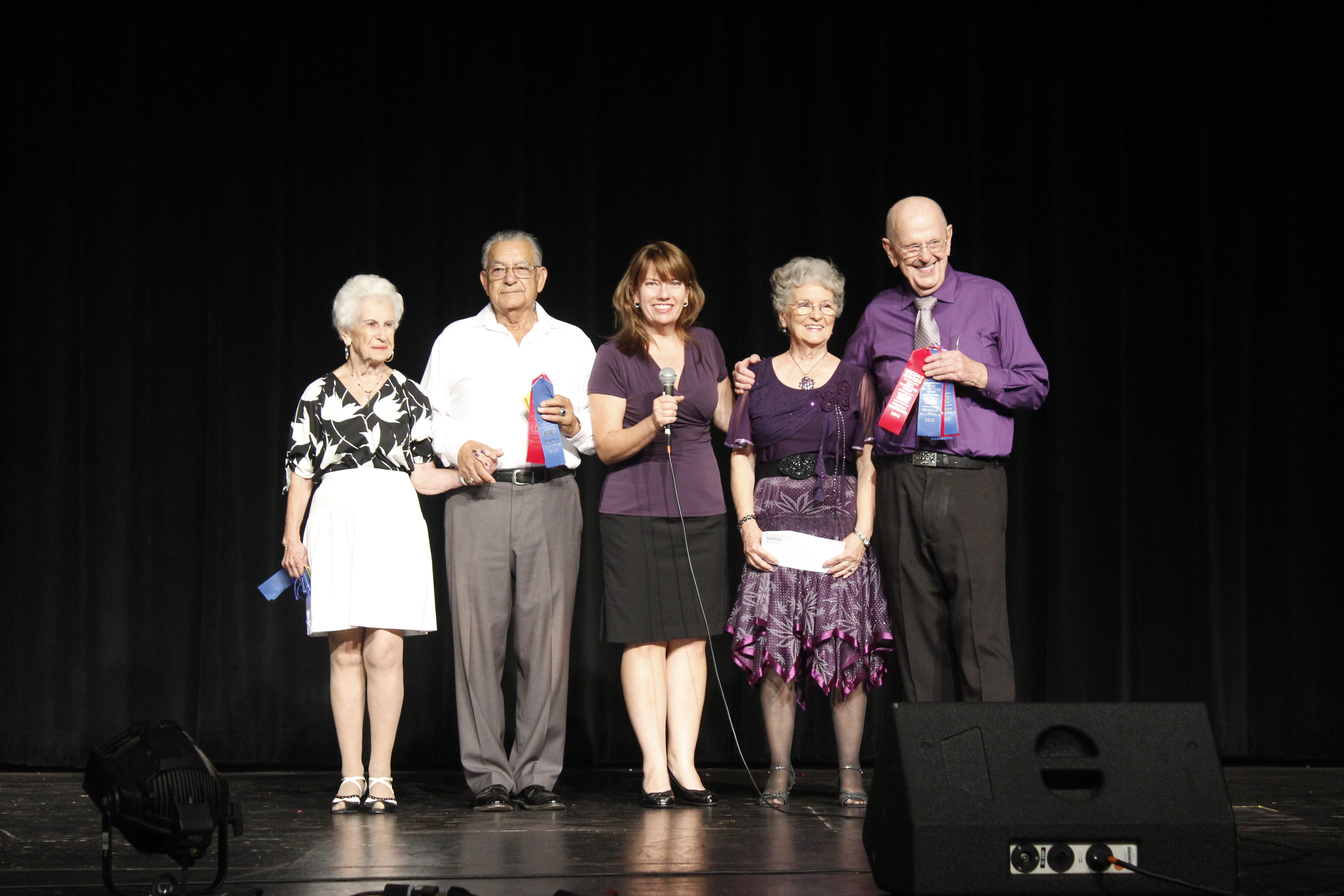 Ballroom contestants with their ribbons
Wednesday we had our annual senior ballroom contest in Expo Hall 4. Every year, our most enthusiastic senior dancers compete for first, second and third place. There are six categories in the contest: waltz, foxtrot, swing, cha-cha, tango and rhumba.
This year we only had two couples, but they filled the stage beautifully, competing in all six categories! We even had a unique entry for the waltz competition.
Kathy Politis, a friend of the ballroom dancers, was planning to watch the competition. However, she decided to participate with waltz line dancing. It added a different flair to the competition (solos generally don't enter) and it was fun to watch her onstage!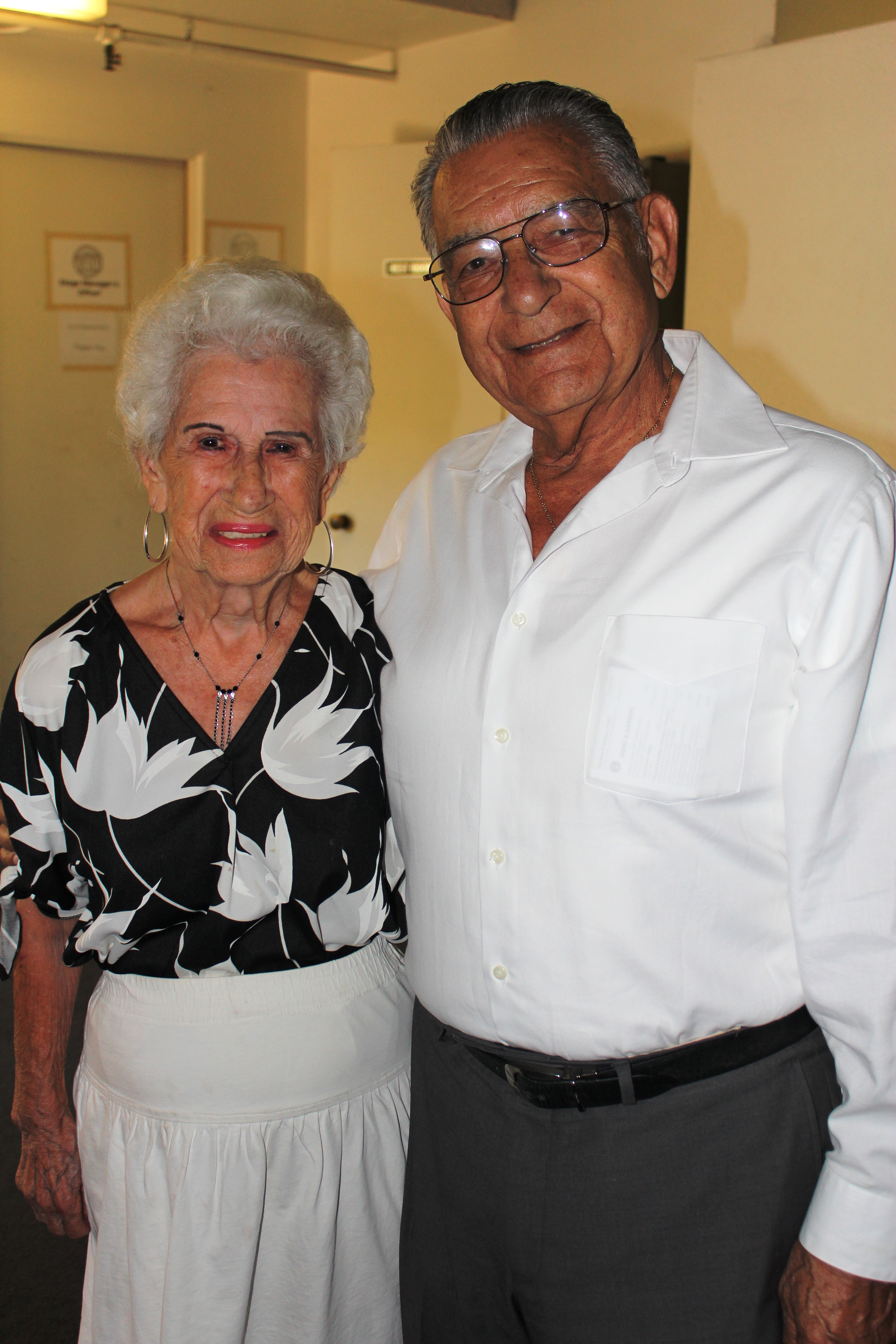 Sal and Connie have competed in the Fair's senior ballroom competition for several years and were eager to participate again.
Connie, at 90-years-old, loves dancing and is still spry on her feet! Sal and Connie took first place for the fox trot, cha-cha and rhumba, and tied for first in the tango and swing.
The dance partners hail from Baldwin Park and Arcadia respectively.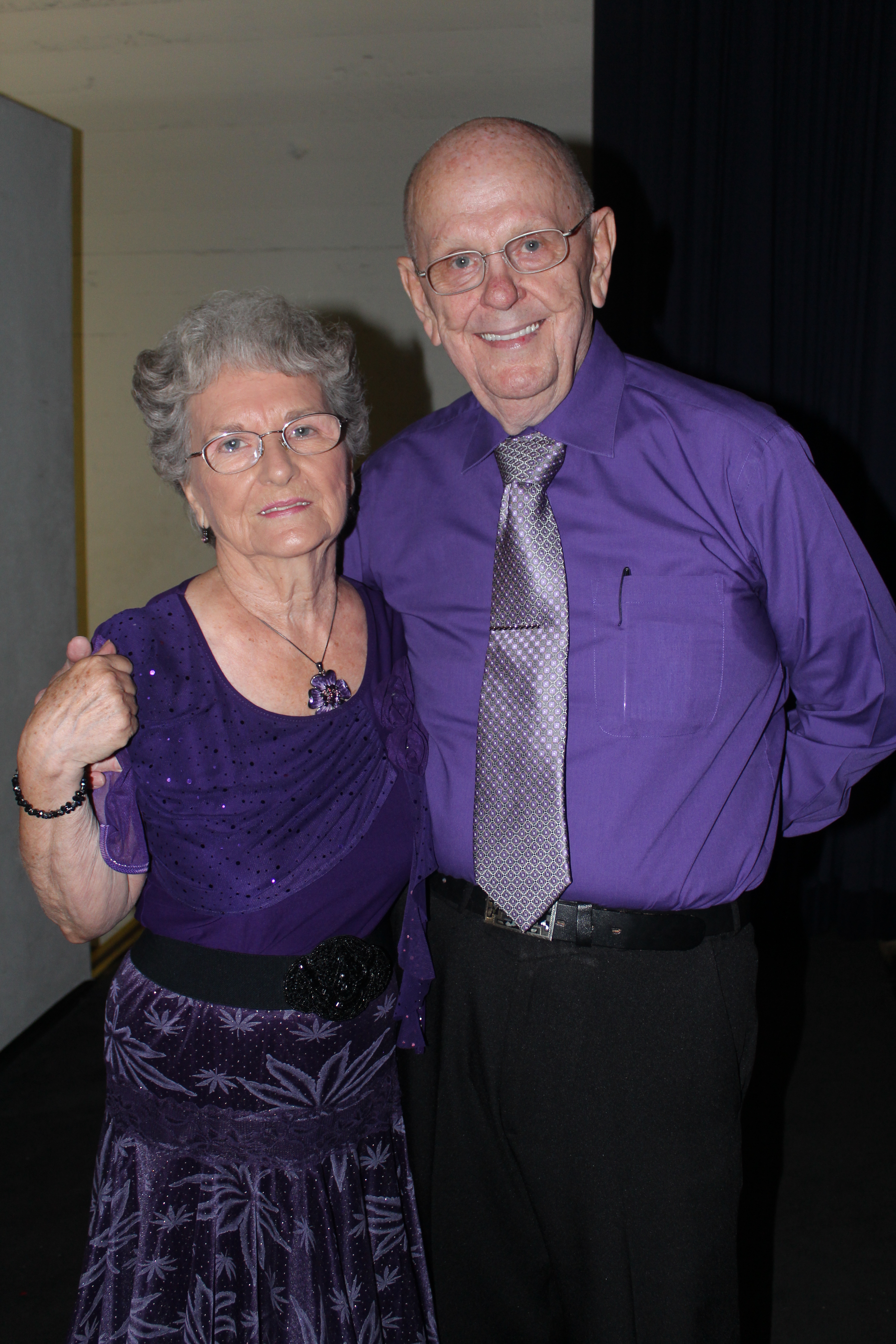 First-timers Reuben and Marlene did a fantastic job! Like Sal and Connie, the couple competed in all six categories, winning first prize for the waltz and tying for first in tango and swing.
These 80-somethings twirled on the dance floor like pros and had a blast doing so. Reuben and Marlene come from Alta Loma.
All winners received ribbons and gift cards to Denny's. All in all, it was a fun and memorable way to spend an afternoon at the Fair!