Cheese, bread, butter, grill. It doesn't get much better than that. Unless you were one of the cooks entering the Live Grilled Cheese contest today, where cheese was just one of the elements in the ultimate comfort food.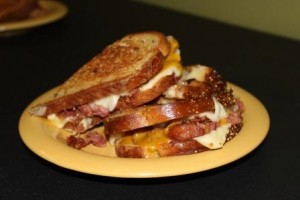 Louise Jurgens of La Verne took home the blue ribbon for her corned beef, swiss and havarti grilled cheese on rye with mustard. OK, so maybe it does get better than cheese, bread and butter.
Peggy Linberg, of Upland, took second place with her Pepper Jack cheese, pulled pork, jalapeno, red onion and pickles grilled cheese. Nice!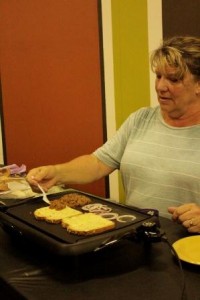 And in third place, Angela Terry, of Corona, with her two-cheese grilled cheese with bacon.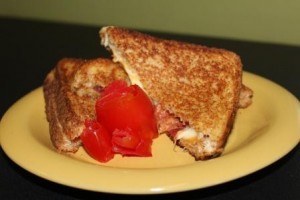 Congratulations to all the winners. I think I'm having a grilled cheese for dinner…