If you read our blog last year, you would have been taken on a tour of America's Kids A Living Library of Fun. It was such a hit last year that we decided to keep the same theme for 2013! We introduced a few new worlds this year too…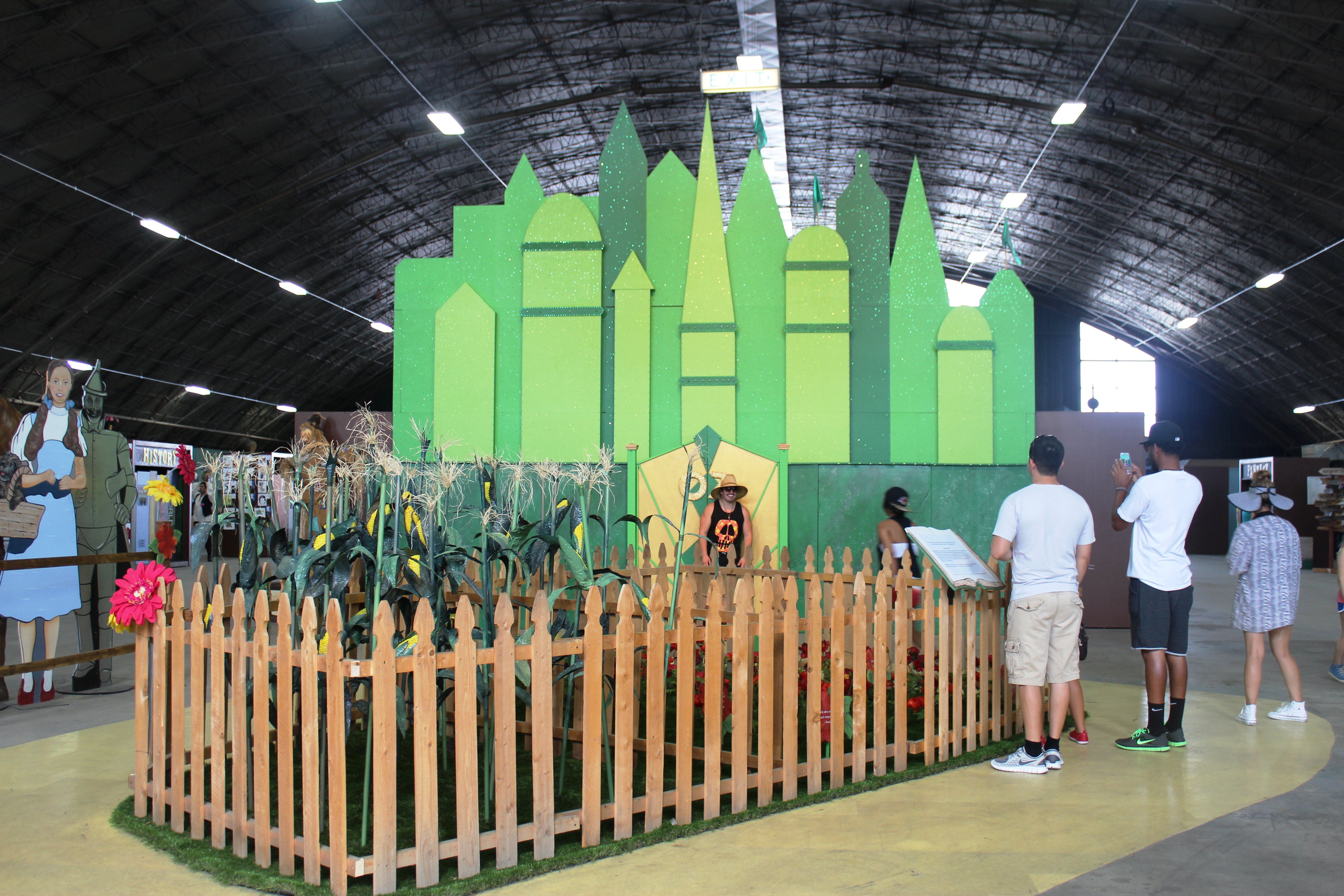 Land of Oz
A yellow brick road takes guests through the tale of the Wonderful Wizard of Oz, from Dorothy's dramatic entrance into the Marvelous Land of Oz to the glimmering lights of the Emerald City. Readers can learn more about the famous tale as well as some of the more scientific aspects of the story.
Giant books invite guests to take a look at a variety of subjects including fantasy, science fiction, poetry, art, humor, geography and history.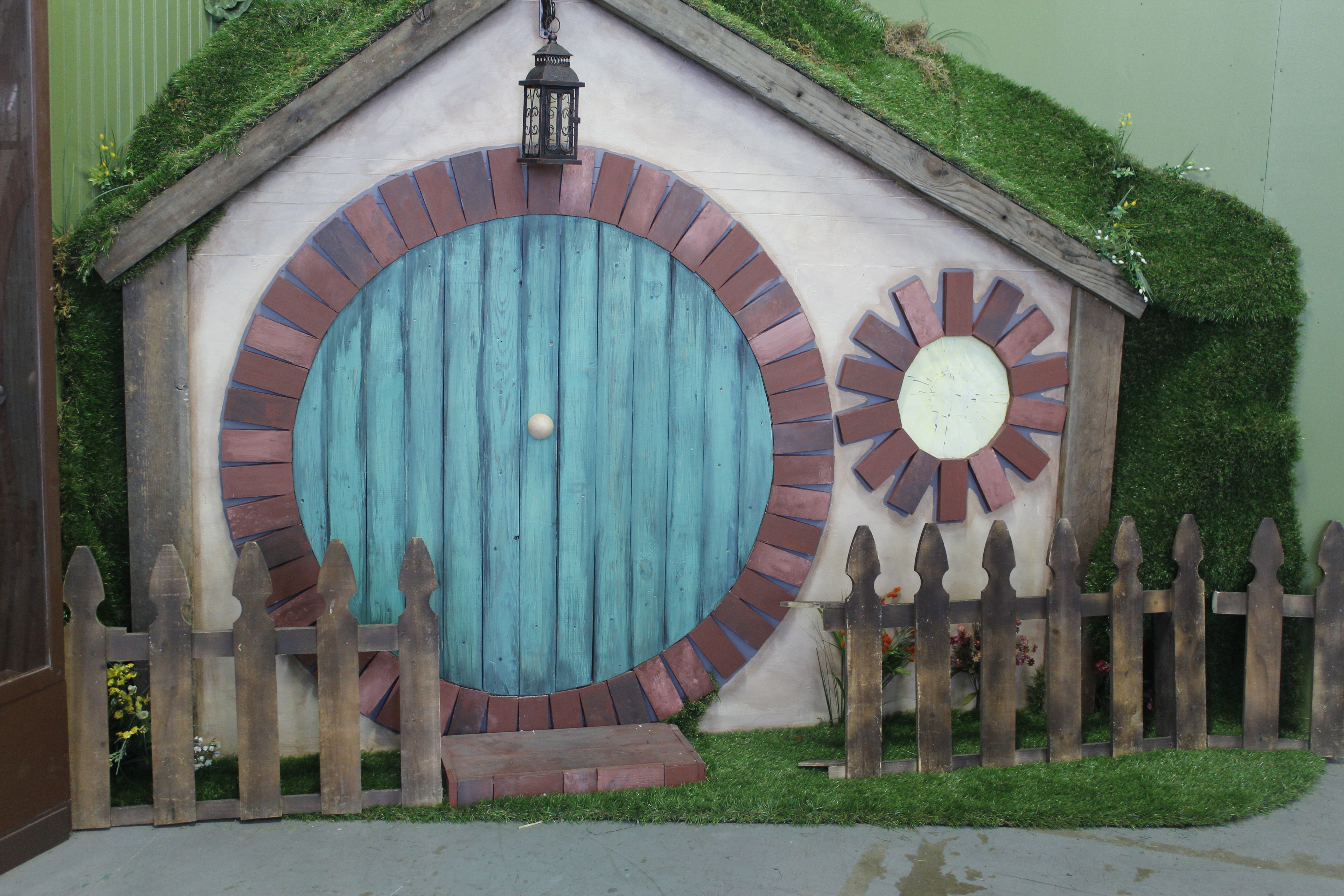 Lord of the Rings fans might recognize the signature round doors and green-laden home from the book-turned-smashing success film The Hobbit.
It doesn't look like Bilbo's home, but hopefully that means Gollum is MIA too, right?
Magical worlds aside, America's Kids will always be about the kids themselves. The exhibit features hundreds of contributions from students including paintings, science presentations, photography, sketches, sculptures and other forms of art.

Just a few of the contributions from the kids
Also with the help of our younger guests, Flat Stanley introduces visitors to our seven continents: Australia, Africa, Antarctica, North & South America, Asia and Europe!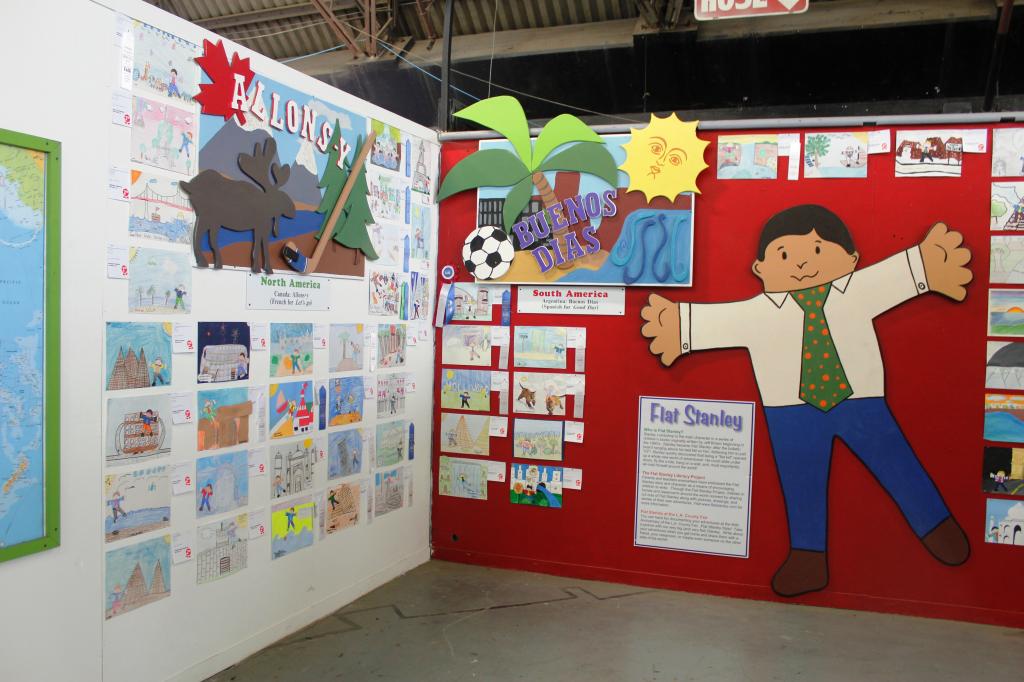 There's so much to see and do at this exhibit. I love how America's Kids celebrates the creativity, intelligence and imaginations of our younger Fairgoers and all of their talents. It's always a blast to walk through and see some of my favorite stories come to life!