Here at the L.A. County Fair we are firm believers in being creative with food. So you can imagine our heads nodding with approval when Pepperidge Farm announced they would be making goldfish crackers in the form of … wait for it … Mac & Cheese.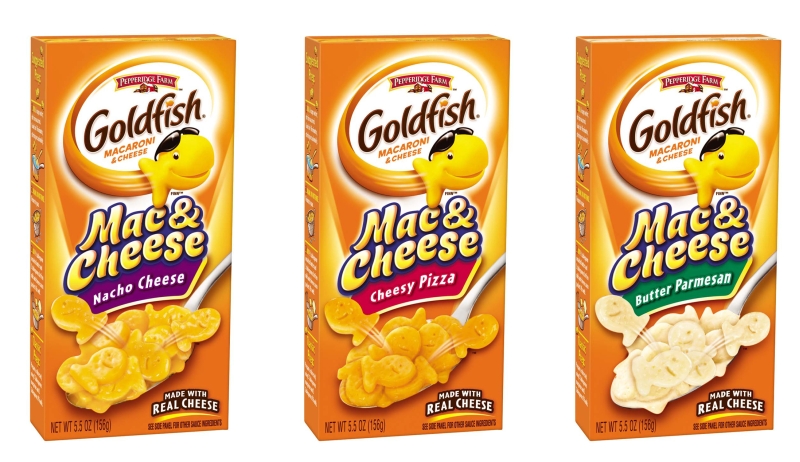 Goldfish Mac & Cheese
According to an article from Brand Eating, the new line (launched exclusively in Wal*Mart stores nationwide this past Monday) features four flavors: Cheddar, Nacho Cheese, Cheesy Pizza and Butter Parmesan. The cheesy, gooey pasta is shaped like Goldfish and contains no artificial preservatives.
I'm going to be bold and say this new invention will be better than the kind in the blue box.