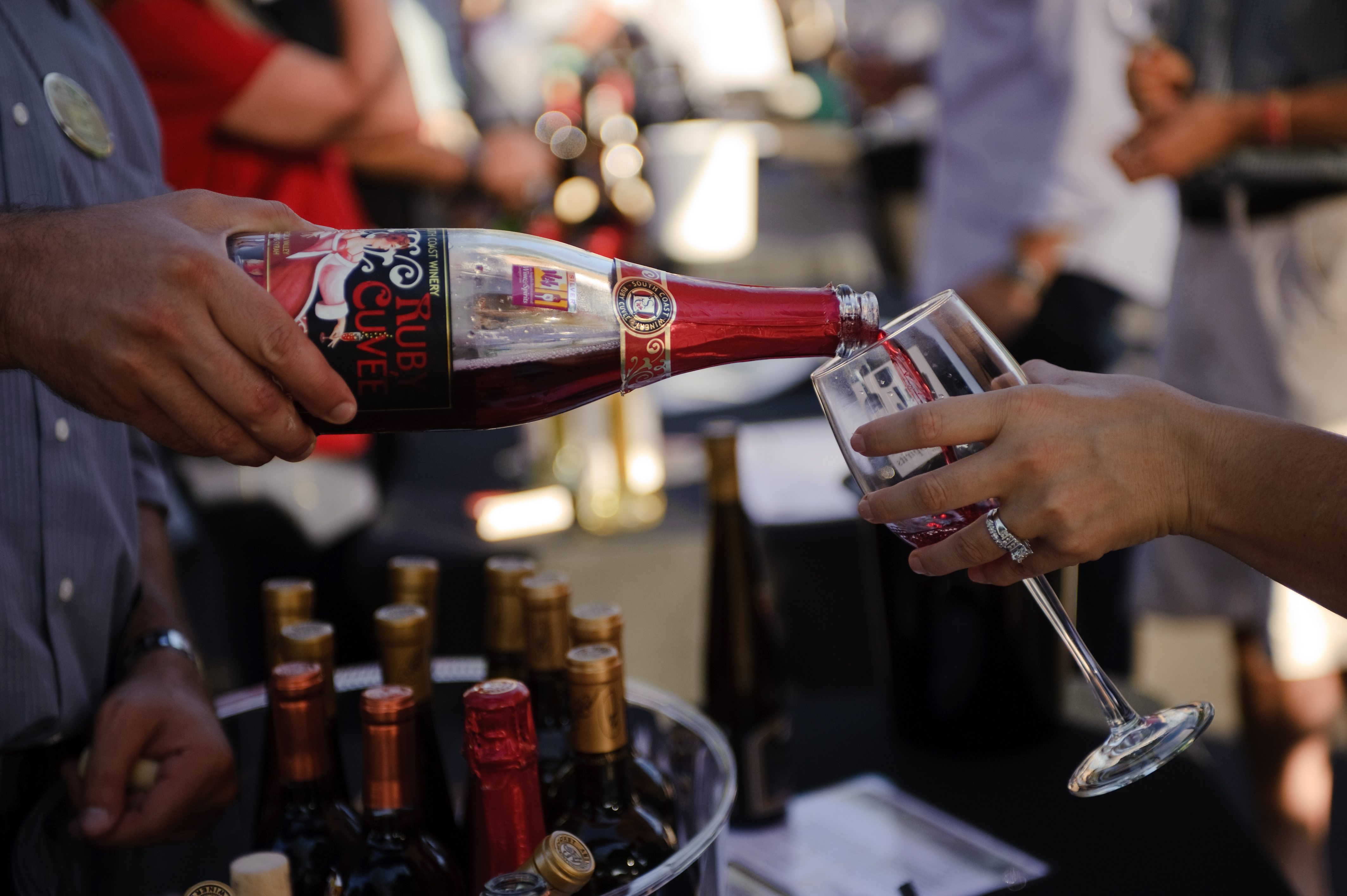 There are many things to enjoy at the Fair, wine being one of them. And spirits. And beer. No, we're not talking your typical 12 oz. cup of Budlight, nor are we referencing the margaritas you can pick up near the grandstand (although we do recommend those options for cooling off for the 21+ crowd.)
I am talking about the beverages you can enjoy and learn about at the Wine & Spirits Marketplace. Some of you may remember our Wine Wednesday posts from last year. The Fairey Blogster and I have learned quite a bit about the art of wine making and food pairing thanks to the classes offered by our wine experts!
All of our wines, spirits and beers at the Fair are from the Los Angeles International Competitions, which are held in the spring and early summer months at Fairplex. Each drink is analyzed and rated by a panel of esteemed judges. From mixologists to wine journalists to sake makers to restaurant owners, the list is vast and the expertise endless.
You can join in the fun early when you come to Fairplex this Saturday from 7-11 p.m. for Cheers – L.A.'s Wine, Spirits, Beer & Food Festival. The event features multiple tastings of all our award-winning beverages and an array of food trucks including the Grilled Cheese Truck, Downtown Dog, Me So Hungry and Suite 106 Cupcakes. Tickets are $50 pre-sale and include free tastings and $10 food truck bucks. Proceeds benefit The Learning Centers at Fairplex.
If you have some extra time and cash to spare, we highly doing your weekly wine & dine at Fairplex and fill up on all the wines, spirits & beers that will be featured at this year's Fair. It will be a blast, we promise!
Cheers!