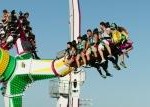 It's 90 days until opening day of the Fair, and I was trying to think of a way to share that with a current spin – so I'm opting for the ubiquitous June dads and grads theme. What does the Fair, which opens Aug. 30, have to do with Father's Day and graduations? Buy your Pop or graduate a Fair season pass or tickets to the End of Summer Concert Series. Passes and any-day tickets are on sale online now, along with the first phase of concerts.
A season pass is truly the gift that keeps on giving (wow, I am loaded with cliches today, but it's true) and at $29.99, it's a steal. Get one! I can meet you for lunch every day! Hot Dog on a Stick!! Plus, the attractions we have this year are phenomenal. Pencils 2 Pixels – The Art of Animation features a section on Chuck Jones, the creator of Looney Tunes and the most awesome, coolest rabbit ever – Bugs Bunny. My favorite Bugs cartoons are the ones with him and Gossamer the monster, the Jekyll and Hyde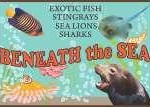 episode and the Bewitched Bunny with the witch. Beneath the Sea will include a sea lion show. Love sea lions – they're like the puppies of the ocean.
Have you seen the partial lineup for the EOSCS that has been released? Tickets are on sale for Trace Adkins and Kellie Pickler, Shinedown, Lynyrd Skynyrd, Zendaya and Moto X Champions. More acts will be announced June 20.
OK – so, countdown begins, buy a season pass, get your concert tickets. Ready, set, go.