Fair Food Preview Giveaway!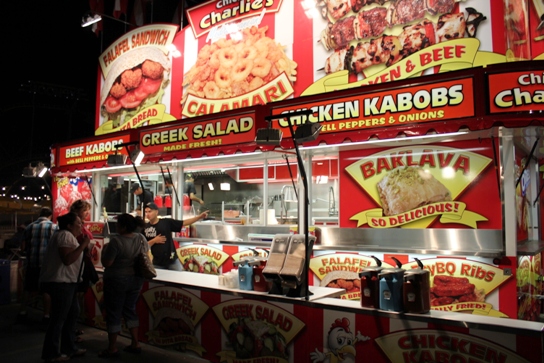 Hot Blog On A Stick is beginning the Fair fun early this year!
We are giving away four VIP passes to our exclusive, annual Fair Food Preview Day, being held at the end of this month! This event is closed to the public.
From Pink's Hot Dogs to Chicken Charlie's deep fried treats, it will all be available for two winners and their guests to sample food and drinks at their leisure. The Garden Railroad will also be available and some of our best competition wines will be served.
For a chance to win, submit a comment of your earliest memory at the L.A. County Fair! We will be accepting submissions until August 17, 2012 at 11:59 p.m. PST. Winners will be chosen at random and will be announced on August 20, 2012, 3 p.m. PST
Just leave your name, email and a brief description of your memory in the comment section below to enter.
Good luck!