We here at the Fair sure love summer. It means that the Fair is soon (38 days!!!), the sun is shining and the grounds get beautiful!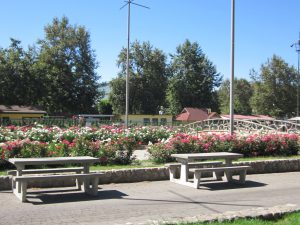 This perfect spot, right in the fair grounds – flowers, butterflies and tables. All you need now is something to pic-a-nic on…maybe, come Fair time, you can sit here and munch on a maple bacon donut.
Or, perhaps you can nom on these strawberries from Fairview Farms.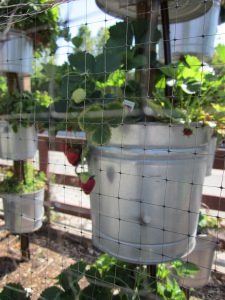 Even the flowers look good enough to eat…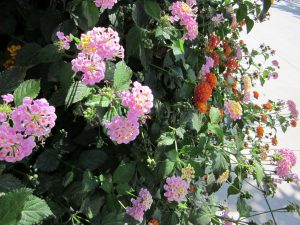 What are your favorite summer spots? How about your favorite places on the Fair grounds?