What better way to celebrate this year's Fair than with a glass of wine or champagne?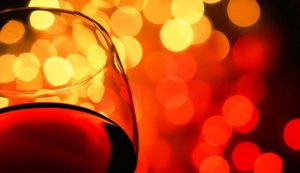 You'll find both among winners of the Los Angeles International Wine & Spirits Competition, as well as prize-winning spirits and olive oils.
The Fair's wine education program is extremely popular. Each class features a minimum of six wines and attendees receive a tasting ticket of a Gold Medal winner from the International Tasting Bar at the Wine & Spirits Marketplace that's presented by Ralphs. Each class costs $17.
Tomorrow, Adam LaZarre, winemaker of Villa San-Juliette, presents "Unusual White Wines – The Gems You Didn't Know About!" at 2 p.m., "Merlot – It Doesn't Suck" at 4 p.m. and "Pinot Noir – Sex In A Bottle" at 6 p.m.
On Sunday, you'll learn "Why Bordeaux is the Most Famous Wine in France…" presented by Paul Wagner at 2 p.m. Wagner talks about  "6 Wines That Will Make You Feel Like James Bond" at 4 p.m. At 7 p.m., the "Passport Party" will be presented by Bob Smalls and Margie Jones.