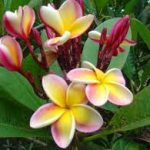 From tropical plumarias to propagating cacti, you can learn so much by dropping by the Flower & Garden Pavilion's Atrium.
In keeping with this year's celebration of Mexico's 200th anniversary of independence, the appropriately named Casa Flores Stage has Susan Ayala, AIFD, presenting various floral workshops. "Creating Simple Floral Designs" will be discussed at 2 and 6 p.m. on Saturday, and Sunday at 4 p.m. "How to Care for Your Flowers – A Floral Presentation" will be offered at 4 p.m. Saturday and at 2 and 6 p.m. on Sunday.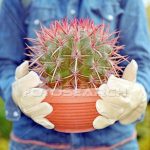 El Verde Pulgar – The Green Thumb Stage features a variety of gardening workshops. Members of The Cactus Society will explain "The Basics of Cacti" at 1 and 5 p.m. and "Cactus and Succulents Propagation" at 3 p.m. on Saturday. Also, The Los Angeles International Fern Society will have a workshop about Staghorn Ferns at 6 p.m.
Sunday's workshops on the El Verde Pulgar Stage include "Growing Herbs and How to Use Them" presented by master gardener Kathleen Jones at 1 and 3 p.m. Mike Gordon will discuss "Pruning Roses and Fruit Trees" at 2 p.m. and "Growing Plumarias in Southern California" at 4 p.m. "Creating a Living Art, Bonsai" will be discussed by members of The Bonsai Gardens.