Take time out of exploring all that the 2010 L.A. County Fair offers by checking out some of the superb entertainment next week, Sept. 22-26.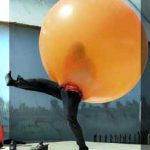 Skip Banks the Balloon Man
: Skip Banks refers to himself as "a new vaudevillian." His performances are a mix of classic songs, sound effects, and colorful props combined with visual comedy. Check out his crazy antics Sept. 22-23 at the Coca-Cola Stage at 7, 8, 9, and 10 p.m.

Son del Sur

: This Los Angeles-based Latin music ensemble blends the traditional with the new to evoke a familiar yet innovative sound – traditional Cuban son, charanga, cha cha, cumbia, Latin jazz and other musical styles commonly known as salsa. Feel the Latin heat Sept. 22-23 at Plaza de las Americas. Wednesday: 6:30, 7:30, 8:30, & 9:30 p.m.; Thursday: 6:30, 7:30, 9, & 10 p.m.

Tyzen
: Tyzen began his career as an entertainer at the young age of 15 when one fateful day he caught his first glimpse of the wonders of David Copperfield's magic on television. Years later, Tyzen discovered the intriguing world of hypnosis and found his destiny combining comedy, hypnosis and magic. Fall under Tyzen's spell Sept. 24 and 26 at the Coca-Cola Stage. Friday: 7, 8:30, 10, and 11:30 p.m.; Sunday; 6:30, 8, and 9:30 p.m.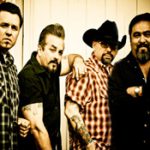 Los Fabulocos: This talented band simmers up spicy and tantalizing Tejano music delivered with sincerity, honesty and passion. Los Fabulocos play with enough energy to power a small fleet of lowrider vehicles. Feel your heart pound Sept. 26 at the Plaza de las Americas Stage at 6:30, 7:30, 8:30, and 9:30 p.m.