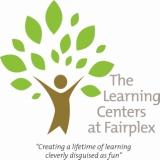 For the last six years, The Learning Centers at Fairplex and the Rotary Club of Pomona have joined forces during the Fair to raise funds for community programs and give one lucky Fairguest the opportunity to drive home in a beautiful classic car!
For just $20, you too can purchase a chance to win a 1967 Corvette Roadster at the raffle booth on Palm in front of Building 6.  Stop by and check out this amazing ride for yourself – someone is going to win, and it could be you! 
The winning ticket will be drawn on closing night of the Fair, Oct. 3, at 7 pm, and all of the proceeds benefit local causes like the education programs  at the L.A. County Fair!
TLC is the education foundation arm of Fairplex and the L.A. County Fair. TLC provides educational programs to the community at no or very low cost. Programs include the Child Development Center, the Career & Technical Education Center, the Junior Fair Board, the Millard Sheets Center for the Arts at Fairplex and Fairtime Education (the FairKids Discovery Club field trip program which brings more than 100,000 school children to the Fair for free).  Read all about TLC at tlcfairplex.org.