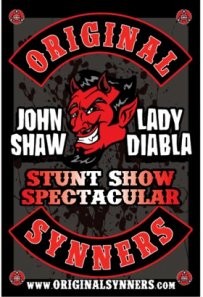 Amazing sideshow stunts, magic, comedy and more are guaranteed to Fairguests this weekend when they head out to see the first show on the Coca-Cola Stage at the corner of Magnolia and Juniper.
The Original Synners Stunt Show Spectacular stars John Shaw and Lady Diabla (the world's youngest female sword swallower), a daring duo that leaves audiences amazed, entertained, and gasping in awe. They've been featured on such TV shows as The Tonight Show with Jay Leno, National Geographic, Ripley's Believe it or Not, Howard Stern and MTV.
Don't miss their shows throughout opening weekend. Performances on Saturday and Sunday are 7, 8:30, 10, and 11:30 p.m.; Monday at 7, 8, 9, and 10 p.m.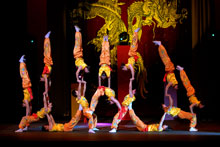 Over on the Building 4 Stage you'll get to see the sensational Stars of the Peking Acrobats® show that offers Chinese acrobats, balancing feats, and martial arts that are truly unbelievable. These performers demonstrate the ancient concept of perfection achieved through harmony between mind and body.
So sit back, relax, and watch these incredible performers this weekend and Wednesdays through Thursdays at 2, 4:30, and 8:30 p.m.; Fridays at 2, 4:30, and 9 p.m.