Each year we try to bring new and innovative programming to the L.A. County Fair. There is one new exhibit that we think will have you talking for days and months after. OUR BODY: THE UNIVERSE WITHIN is a fascinating, artful and educational exhibit consisting of actual human bodies and organs. This exhibit literally goes "under the skin," revealing the mysteries of human anatomy.
Our Body has been on display at museums and science centers throughout North America. This is the first time it has been presented outside of a formal museum setting, allowing this unique show to reach a broad spectrum of patrons.
The bodies, specimens and organs have been preserved using a process known as polymer impregnation, or plastination. This process preserves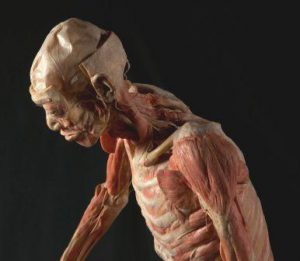 tissues right down to the microscopic level. OUR BODY: THE UNIVERSE WITHIN allows you the insight to the inside, giving one a true look at the inner workings of the extraordinary human body.
As you enter the exhibit, you will have the opportunity to examine the human body as a whole. Continuing throughout the exhibit, you will journey through each of the body's major systems allowing you to see firsthand how they function and relate to other systems. You are about to see the human body in a way previously only available to doctors and scientists, and journey through the 1,000 year history of our own species.
All of the anatomical specimens contained in OUR BODY: THE UNIVERSE WITHIN originate from China and have been provided for the exhibit in a manner consistent with the laws of China. The anatomical specimens, donated through medical schools and other research facilities in China, are provided by a Chinese foundation to promote educational and medical research of the human body. Specific identities are not listed.
OUR BODY: THE UNIVERSE WITHIN will be located in the Grandstand. Ages 12 and younger will not be permitted without a parent or guardian. Tickets to Our Body are available online for $5. At the door tickets will be $7.
Come out and get a fascinating science lesson at the Fair!