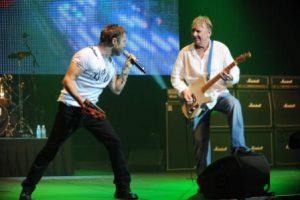 All right now! Bad Company has joined the End of Summer Concert Series at the L.A. County Fair, set to perform on Saturday, Oct. 2. Bad Company tickets will go on sale to EOSCS members on July 22 and to the general public on July 25.
The classic rock English band is known for its hits "Rock and Roll Fantasy" and "Ready For Love" and a ton more! Paul Rodgers has been named as one of the finest voices in rock and roll and a great songwriting talent. He has even branched out and has been the featured lead singer with Queen bandmates Brian May and Roger Taylor.
This is sure to be a big night at the Grandstand, so get your tickets soon. I will definitely see you there!