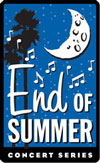 The lineup for the End of Summer Concert Series was announced over the weekend. Did you get your tickets? We have a great series, brought to by our friends at Toyota. You've been waiting – here it is:
• Saturday, Sept. 4 – ASA World Championships of Freestyle Motocross
• Sunday, Sept. 5 – Teena Marie, Heatwave and Lenny Williams
• Monday, Sept. 6 – Lifehouse, Carolina Liar, Alana Grace
• Thursday, Sept. 9 – Monster Truck Madness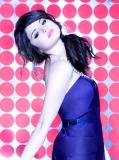 • Friday, Sept. 10 – Rick Springfield
• Saturday, Sept. 11 – Gretchen Wilson
• Sunday, Sept. 12 – Darius Rucker
• Thursday, Sept. 16 – Creedence Clearwater Revisited
• Friday, Sept. 17– Tower of Power & Average White Band
• Saturday, Sept. 18 – Selena Gomez And the Scene
• Sunday, Sept. 19 – MARIACHI USA® Fiesta
• Thursday, Sept. 23 – Boyz II Men and En Vogue
• Friday, Sept. 24 – WAR
• Saturday, Sept. 25 – 70's Soul Jam featuring The Stylistics and Friends
• Sunday, Sept. 26 – Happy Together Tour – 25th Anniversary, with The Turtles featuring Flo & Eddie, The Grass Roots featuring Rob Grill, Micky Dolenz, The Buckinghams and Mark Lindsay of Paul Revere and the Raiders.
• Thursday, Sept. 30 – Demolition Derby presented by Jeffrey Scott® Fine Magnetics
• Friday, Oct. 1 – Daryl Hall & John Oates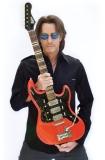 • Saturday, Oct. 2 – TBA
• Sunday, Oct. 3 – 3OH!3  
Reserved seating is available from $18.50 to $25, box seats from $22.50 to $45 and stageside seating from $75 to $125. Limited general admission seating is free with Fair admission, except for Selena Gomez (general admission tix for her show are $15). Tickets may be purchased at the Fairplex credentials office, 1101 W. McKinley Ave., Pomona, at Ticketmaster locations and online at www.ticketmaster.com. The Fairplex credentials office is open 10 a.m. to 4 p.m.  (closed between 1 and 2 p.m.).
See you in the grandstand!