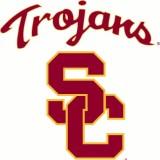 College Thursday this week is USC Day! So on Sept. 17, all USC students, faculty and staff will receive free admission (with a coupon and valid ID). And we want everyone to bring out the Trojan in themselves and give blood at the USC Mobile Blood unit which will be on Redwood Street between Fairplex 4 and the Millard Sheets Center for the Arts.
Besides being a good Trojan and giving blood, you can also see a band presentation and a USC challenge.
This is just the beginning of the Fair's College Thursdays. We don't play favorites – UCLA day is Oct. 1.