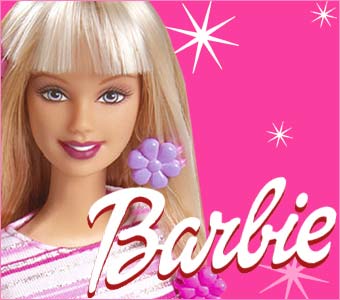 Barbie™, that icon of fashion and fun, turned 50 this year and she is taking the whole year to celebrate. She'll be sharing some of that birthday love with L.A. County Fair guests opening weekend, Sept. 5 – 7.
You can actually meet her live and in person on Saturday at 2, 3 4 and 5 p.m. and on Sunday and Monday at 11 a.m., 12:30, 1:30, 3, 4 and 5 p.m. – all three days at the Princess Dreamhouse in the Family Marketplace. Did you know here full name is Barbara Millicent Roberts? She was named after her creator Ruth Handler's daughter. Barbie's lookin' pretty darn good for 50!
Don't forget, if you come out on Labor Day weekend to see Barbie and all the other fun stuff at the Fair, admission is only $1 from 10 a.m. to 1 p.m. Saturday, Sunday and Monday. Soft drinks are only $1 from 1 to 4 p.m. and carnival rides are just $1 from 4 to 7 p.m. Woo hoo, a true dollar day at the Fair! With all the money you save, you can buy a Barbie dream car.