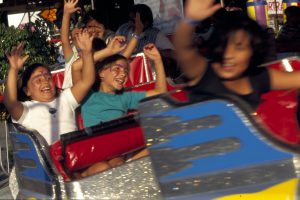 Hey all you young 'uns, or parents of young 'uns, who love carnivals – wait til you see what the L.A. County Fair has in store for you! The Fair and Ray Cammack Shows, our carnival operator for the past 24 years, will have an expanded kiddie carnival, which means expanded fun! The carnival located next to the America's Kids building, right in the heart of our grounds, is expanding to Broadway – nearly doubling the size.
The kiddie carnival is tons of fun – and there are some rides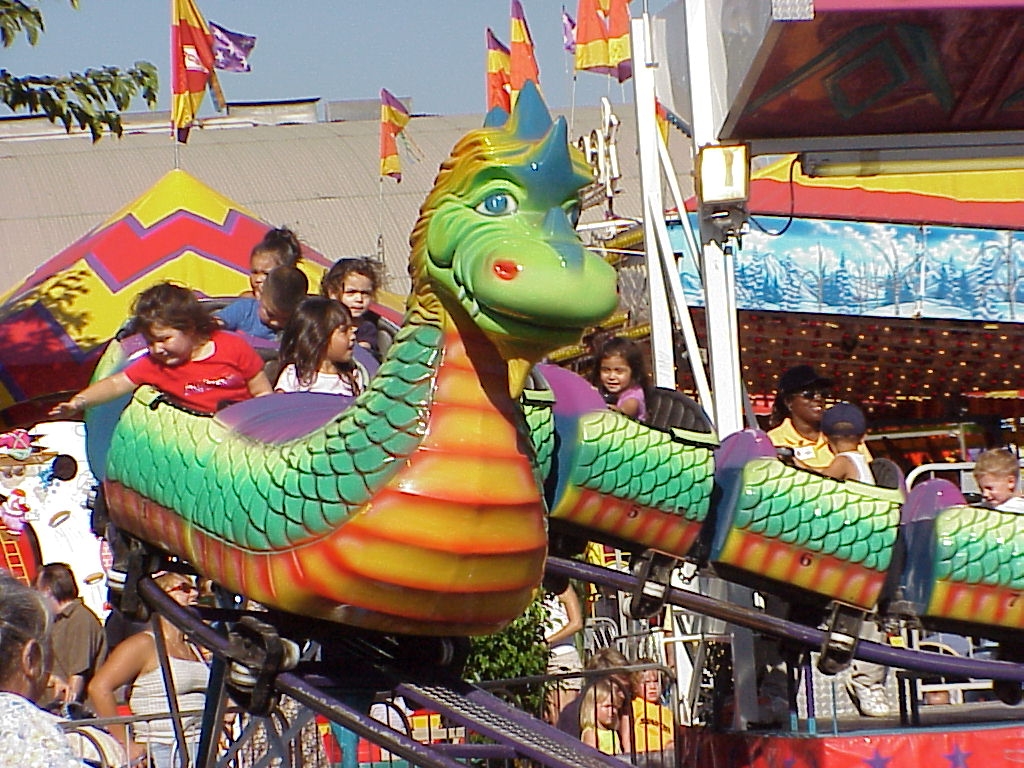 parents can experience with their children, such as the Ferris wheel. But most of the rides and games are for the younger set. The dragon roller coaster is a favorite, and there is always a spinny type of ride, like spinning bears or strawberries – not for the Fair-ey Blogster (I'm a bit squeamish! Warning – don't sit next to me on a roller coaster). Carnival games are fun (balloon-dart pop, knock down the milk bottles, inflate a balloon with a water gun – my fave) and there will be plenty of spots to get a bite to eat.