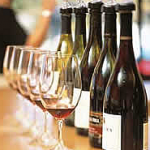 As we all continue to work diligently to bring everyone the most amazing 2009 Fair, we are also working on the Los Angeles International Wine and Spirits Competition and the Los Angeles International Commercial Beer Competition. When it comes to the best of the best… it all comes from these competitions!
Entries are pouring in (not literally… yet) and keeping everyone on their toes. The most exciting part is where the entries are coming from- Italy, France, Canada, Boston, Mexico, Poland, Spain, Netherlands, and that is just the beginning!
The best part of all of this for our Fairguests is that you all get to taste the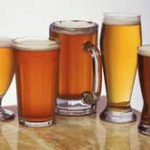 award winners. Yes…you heard right! During the Fair, you can stop off at the Los Angeles International Wine and Spirits Marketplace, presented by Ralphs and taste award winning wines, learn about the different spirits, and taste award winning beers in the brand new beer tavern. This amazing new tavern will serve the award winning beer both inside as well as outside!
So get your taste buds ready because our award winning entries are going to knock your socks off this year!
P.S. Don't forget! If you want to join in on the fun, enter your homemade wine and homemade beer into the Fair competition. Every entry will be displayed in The Village on Broadway so you can brag to all of your friends!