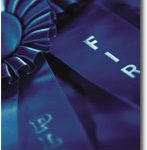 Do you enjoy the thrill and excitement of competition? Does the sight of a blue ribbon make your heart skip a beat? If this is you, then you are in for a treat!
All contests and competitions for this year's L.A. County Fair are now posted on our site, and there is a contest or competition for everyone. For those of you who are masters of the culinary kitchen, you can enter everything from baked & preserved foods to homemade wine, homemade beer, and even tablescaping! However, if your passion is for fashion, decor, quilting, knitting, pottery, art, scrapbooking, or even jewelry, then Tapesty is your place to shine.
Hundreds of people enter every year and you can too. Join us in The Village on Broadway and you'll be amazed at how much fun you will have!
 If you are under 18, check out
America's Kids
– there are amazing competitions just waiting for you!