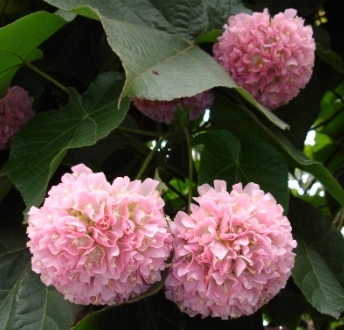 If you are familiar with the L.A. County Fair or Fairplex, you are familiar with our resident horticulturist Don DeLano. Don is one of those amazingly creative talents we have working here at the Fair on a year-round basis. As the horticulturist, he oversees all the planting and upkeep of the flowers, trees, plants and gardens (including the fruit and vegetable gardens) we have here on our 543-acres. Don has graciously offered to share tidbits on some of the flora we have.
 
Today its Dombeya Wallichii, also known as the Tree Hydrangea or Tropical Hydrangea. Don says it is a fairly large growing tree that tries its best to be a giant shrub, with branches cascading to the ground.  Flowering in the spring is Southern California, it is safely grown in areas that are protected from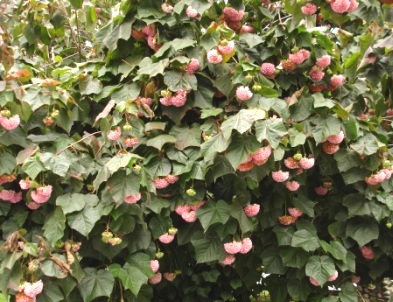 heavy frost.  Due to its habit of flowering very early in the spring, it is susceptible to late frost which can cause heavy damage to the flowers and new foliage.  If you have a large area, it can really be a show stopper.  Care must be taken when pruning, as it's flowers on new wood that is susceptible to frost.  There are two located on the Fairplex grounds, one in the grass area that separates the upper Administration parking lot from McKinley Avenue and the second one at the corner of the Sheraton west parking lot.
Pretty aren't they? Stay tuned for more info and ideas from Don. And don't forget to visit during the L.A. County Fair to see his fantastic work throughout the grounds but especially in the hillside behind the Flower & Garden Pavilion, which will take you on a Safari Adventure!